Submit A Review
Documentaries, Camcorders, Video Editing Software, Documentary Fundraising Tools
---
This is your chance to submit a review on anything and everything related to documentary filmmaking. Give us your opinion and see what others think! 
If you have ideas for other items you'd like to see included for review, please let us know in the comment section at the bottom of this page or contact us.
Let's get started!


---
Submit A Review:
Documentary Reviews -- Do you love watching documentaries?  Do you secretly wish you could work as a film critic (the best job in the world!)?  Here's your chance to let everyone know what you think about a documentary film you've seen.  

Click here to submit your documentary review.


---
Camcorder Reviews -- One of the best parts about being a filmmaker is getting to play with fun filmmaking toys like camcorders, jib arms and audio gear.  With technology constantly advancing and changing, filmmakers are always on the look-out for the latest and greatest production gear.  Have you recently purchased a camcorder?  Tell us what you think about it -- the good, the bad and the in-between!  

Click here to submit your camcorder review.


---
| | |
| --- | --- |
| | Video Editing Software Reviews -- If you're going to be making documentaries, you'll need some video editing software to edit together your film.  Video editing software can range from simple/free to complex/expensive.  There are many great options and for a new filmmaker trying to decide which one to use, the choices can be a bit intimidating.  If you've already gone through the process of choosing a video editing software program, let other filmmakers know what you think about it. |
---
Stock Footage Company Reviews -- If you've been in the filmmaking industry for any length of time, you've heard the term "stock footage."  Stock footage is a term that describes evergreen type footage that can be pulled from the archives and used in multiple projects for multiple purposes.  With the boon of the internet, stock footage companies are popping up all over the web.  Some of the bigger companies include iStock, Shutterstock and Pond5.

Click here to review Pond5 or another stock footage company.


---
---
---
---
---
---
---
Related Articles:

Return to Desktop Documentaries from Submit A Review


---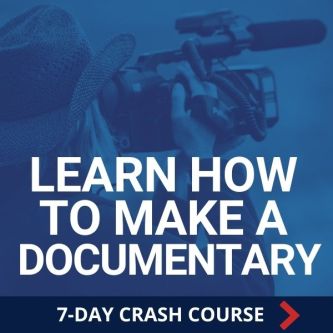 Ready To Make Your Dream Documentary?
Sign up for our exclusive 7-day crash course and learn step-by-step how to make a documentary from idea to completed film!