10 Really Cool Video Apps
for Filmmaking

Smartphone Video | Cheap Filmmaking Ideas
---
We here at Desktop Documentaries are always on the look-out for cheaper and better ways for you to make your film. 
We are truly blown away by the capabilities of smartphone video. That's why we've put together a list of some of the coolest filmmaking apps on the market today. These video apps range from those that can create cool video effects to giving you the ability to edit right there on your phone or iPad.
All of these apps are for Apple devices, but there are plenty of alternate versions for the Droid and other smartphones. And this is by no means a comprehensive list. Add your own favorite video apps at the bottom of the list!
---
iMotion HD
| | |
| --- | --- |
| | iMotion HD (Free) Create time-lapse and stop-motion videos. Take pictures, edit your movie and export HD 720p videos to your device or directly to Youtube. iMotion HD is free to download. Export option is $1.99.  |
---
8mm Vintage Camera HD
---
ReelDirector
| | |
| --- | --- |
| | ReelDirector ($1.99) Edit your movies in the palm of your hand! Create videos with titles, effects and output to HD (Compatible with iPhone, iPod touch, and iPad.)  |
---
CinemaFX for Video
| | |
| --- | --- |
| | CinemaFX for Video ($1.99) From the developers of ReelDirector, this is a comprehensive video effects app that creates the soft and film-like feel of 70's home movies. Effects include 8mm, 8mm Vanilla, 8mm Magenta, 70s, Pop, 70s Dusty, 1920, Techcolor, Dust & Scratch, Film Grain, Quick Blur, Smooth Blur. |
---
iMovie App
| | |
| --- | --- |
| | iMovie App ($14.99) A mini-editing suite right at your fingertips. Create a movie in minutes by adding video, photos, music and sound effects. You can even snazz it up with titles and transitions.  |
---
Timelapse
| | |
| --- | --- |
| | TimeLapse ($2.99) One of the "coolest, best and most useful photo apps for the iPhone" listed by David Pogue, NY Times, April 27, 2011. Automate your device and create a high-definition time-lapse movie. Watch a building go up, capture a sunset, see a flower grow, the sky's the limit!  |
---
Stop Motion Recorder
| | |
| --- | --- |
| | StopMotion Recorder ($.99) This is a super fun video app that allows you to stitch together a series of still shots of a certain object and play it back in rapid succession to create a movie such as claymation.  |
---
Pro Audio To Go
| | |
| --- | --- |
| | Pro Audio To Go ($29.99) Turn your iPhone into a professional audio recorder. With a single tap on your phone, you can record an AIFF audio file in 48 kHz.(Compatible with iPhone, iPod touch, and iPad.)  |
---
ProPrompter
| | |
| --- | --- |
| | ProPrompter ($9.99) Got a narrator or host for your documentary? Use your iPad, iPhone or iPod touch as a smooth scrolling teleprompter to help your host remember their lines. (Compatible with iPhone, iPod touch, and iPad.)  |
---
Movie★Slate (Clapperboard & Shot Log)
| | |
| --- | --- |
| | Movie★Slate (Clapperboard & Shot Log) ($24.99) This is an all-in-one digital slate, clapper board, shot log, and notepad. Log footage and take notes as you shoot to save time in the edit room. (Compatible with iPhone, iPod touch, and iPad.)  |
---
Your Favorite Video App for Filmmaking
We know there are tons more video apps on the market. Did we miss a good one? Tell us about it here.
Other Video Apps
See other video apps people are recommending..
Video Apps | Site Visitor Recommendations

I haven't tried this myself, but it looks pretty good. It's for Droid phones. The app lets you record videos with effects in real-time. Here's a guy …
---
iPad, iPhones, Tablets
---
See a Video App in Action!
This little mini-movie, Apple of My Eye, was created entirely with the iPhone 4 and iMovie app by Southern California's School of Cinematic Arts graduate students Anna Elizabeth James and Michael Koerbel.
Even though this isn't a documentary, it's worth watching for the "Behind the Scenes" segment shown after the movie clip. Just goes to show what you can do with a great idea and some basic equipment.
---
Other Articles You May Enjoy
---
Return to Video Editing from Video Apps 

Return to Desktop Documentaries from Video Apps


---
Filmmaking Tools Quick Links
---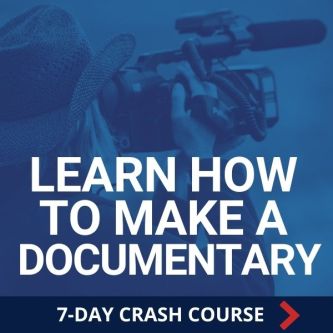 Ready To Make Your Dream Documentary?
Sign up for our exclusive 7-day crash course and learn step-by-step how to make a documentary from idea to completed film!