Desktop-Documentaries.com – Documentary Tips Newsletter
Issue #15 – August 30, 2012 – www.desktop-documentaries.com


Lessons Learned: Producing A Documentary
Something I've been working on this month is the 10th Anniversary Edition of my first feature-length documentary Briars in the Cotton Patch which premiered in 2003 and launched nationally on PBS in 2005.

It's been an interesting process because I get to revisit a project with new eyes and a fresh perspective.

Have you ever looked back on a project and wondered what you would do differently if you had to do it all over again?

Click here to read my latest article Producing a Documentary: Top Five Lessons Learned.

And share with us YOUR top lessons learned.


---
What's New at Desktop Documentaries?
Documentary Fundraising: Steps for Finding Money for your Film - Need money for your documentary? This article is a great primer for what you need to know.

What Is Firewire and Why Do I Need It for Filmmaking? - Are you just getting started in filmmaking? Here's a basic tool you'll need to get the job done.

Visitor Question: Can I Use GoPro Mini Video Camera For A Historical Documentary? - Can you guess my answer?

FORD? CHEVY? DODGE? -American Pickup Truckin' Documentary Idea -- Here's one of the latest documentary ideas submitted to Desktop Documentaries. Thanks to PC Jones of Florida.

Visitor Question: How Do You Start A Film Production Company - Have you ever wondered how to get started in the video and filmmaking business? This question from Shante out of Ohio.

Guest Blog: Video Lighting Techniques -- Some great lighting tips from guest blogger Lorraine Grula. Thanks Lorraine!



---
Stay Up To Date:
Catch the latest documentary news on our Desktop Documentaries Facebook Page. Make sure to stop by and "Like" us!


Until next time!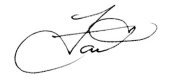 What do you think of Desktop Documentaries?
Read what others have to say and leave your own comments/feedback.