FORD?/ CHEVY?/ DODGE? -American Pickup Truckin' Documentary Idea
by PC Jones
(SWFL)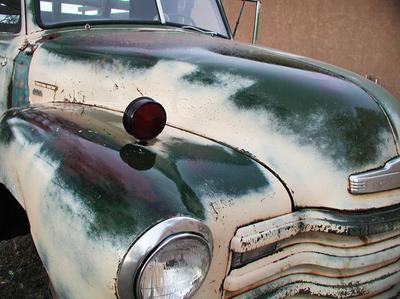 Vintage Truck
Are you a Ford Truck man? Or does Ford stand for Found On Road Dead to you? You say you love Chevrolet in the USA? And a Chevy truck is the only way to go? Or are you a Dodge truckin' man- always have been, always will...


This documentary explores the history of American trucks and why some people will swear by Chevy while others are tried and true for Ford or Dodge or GMC. In this documentary we will learn the history of trucks and truck commercials aired across the USA and why certain states or regions like one truck above another.
With interviews from multigenerational farmers, ranchers, construction workers and more you'll get an inside take as to why certain pickup truckers only like certain pickup trucks. This fascinating glimpse into the heart and history of America will leave you without question that pickup trucks in America whether Ford, Chevy, Dodge or another are still going strong in the USA!
*I came up with this three days ago. I hope someone will find this interesting and do the homework esp. the TV commercials over the years and the intergenerational interviewing. There is a large audience for this documentary.
-PC Jones