Desktop-Documentaries.com – Documentary Tips Newsletter
Issue #11 – March 8, 2012 – www.desktop-documentaries.com


Announcements
2012 Documentary Oscar Winners - Congratulations to this year's Academy award winners in the documentary categories! Read the full story and watch the trailers of the winning films.

New Release! Canon EOS 5D Mark III Digital Camera
- Canon has just released it's much anticipated Canon 5D Mark III DSLR camera. It's pricey, but has improved features with the videographer in mind such as longer record times and a built-in headphone jack.

FREE Stock Footage Clips from Pond5 -- Check out this week's free HD video clip from Pond5 ("Sunset at the beach with Skimboarders"). Every week, Pond5 gives away a new HD video clip and 25 free sound effects. The weekly free clip is always posted on their home page.

---
What's Your Documentary Pitch?
I've been hunkered down these last few months working on a Documentary Fundraising Guide.

It's been tons of fun researching and discovering new interesting tid bits to share with you about how you can raise more money for your documentary project. As a sneak peak for the book, I'd like to share one simple thing you can do that can have surprising results in your fundraising efforts: create an elevator pitch!

I read a story in Carol Dean's book The Art of Film Funding
where a filmmaker got stuck in a long line at the grocery store and struck up a conversation with the man next to her. He asked what she did and she told him about her documentary project which happened to be based in Greece. Turns out, the man's family was from Greece. After a follow-up phone call from the filmmaker, the man ended up making a $5,000 donation to the project!
The moral of the story is.. be ready with your pitch because you never know who you're going to run into.
Tips for creating an awesome elevator pitch:
It's called an elevator pitch because it should only last about as long as an elevator ride – so keep it short – twenty or thirty seconds max.


Hone in on some buzz words that you can pepper through your pitch that will make the story relevant and interesting to people. You want to hook people with words that they can relate to and pique interest. For example, documentary producer Paul Devlin says, "After many false starts with words like "electricity," "communism", and "capitalism" for my POWER TRIP pitch, I found my best start was with these elements: "Corruption, assassination and street rioting". No problem getting people's attention with those words."


Figure out what's at the "heart" of your story instead of just stating the facts. What's the emotional core?


Pinpoint three primary themes of your documentary and weave them into your pitch.


Is there anything ironic about your film? That can be a great opening line for your pitch. For example, in my documentary Briars in the Cotton Patch, whites fought against whites during the Civil Rights Movement. That's ironic.
I go into a lot more detail in my fundraising guide and I can't wait to share it with you. I'm hoping to release the book in the next few weeks. So stay tuned for that!


---
What's New at Desktop Documentaries?
Confessions of a Filmmaking Amateur | Dumb Mistakes I've Made On A Shoot - Our "Filmmaking Amateur" Guest Blogger holds nothing back as he shares the ups and downs of learning a new craft.

Free Film Clips | What Is B-Roll - Learn where to find free footage for your documentary and what the term "b-roll" means.

Visitor Question: What are the best questions when interviewing an artist in order to make a documentary about his career -- You ask a question, we answer. Here's the latest Q&A.

Documentary Reviews - Check out all the new documentary reviews! Read reviews from visitors and submit your own.

Documentary Idea: Under The Rainbow - Here's one of the latest documentary ideas that came in from Etienne Daniels of South Africa. Leave a comment and pitch your own documentary ideas!



---
Need Help With Your Documentary?
Documentary Coaching - Are you struggling with some aspect of the documentary filmmaking process? Not sure which way to turn with your documentary idea? Need help fundraising? Submit a simple request form and we'll go from there!


---
Stay Up To Date:
Catch the latest documentary news on our Desktop Documentaries Facebook Page. Make sure to stop by and "Like" us!


Until next time, keep dreaming!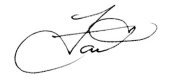 What do you think of Desktop Documentaries?
Read what others have to say and leave your own comments/feedback.