Why Make A Documentary?
Documentaries can transform lives, societies and the world! And most of all, it will change YOU.
Do you have a great documentary idea you're ready to embark on?
It's no secret that a compelling documentary can move people to tears, laughter and to action.
Check out some of these Award Winning Documentaries:
---
What Does It Take To Make A Documentary?
All it takes to make a documentary is video camera and a story. That's it!
Actually, you don't even need a camera. If you have access to archival footage and video editing software, you're good to go.
Where it gets complicated is what to DO with that footage and how to tell the story in a compelling way.
Here's the thing. It's easy to be excited at the beginning when the documentary idea first hits. You're full of hope, excitement and possibilities. But then the realities of the filmmaking process start to set in and it's easy to lose momentum and give up.
This isn't to discourage you. In fact, it's to help you succeed!
If you can know in advance to expect this lost momentum, you can be ready for it and not see it as a sign to give up. It's simply PART OF THE CREATIVE PROCESS.


---
Free Documentary Tips
To help you stay motivated, get a free documentary tip sent straight to your inbox every week to help you along your filmmaking journey. This is a free service provided by Desktop Documentaries. This is a great way to stay on track and motivated! 


---
3 SIMPLE STEPS TO MAKING A DOCUMENTARY
STEP #1: Choose Your Documentary Gear
One of the most exciting parts about making a documentary is putting together your gear package. This step seems to befuddle the smartest filmmakers out there!
Have no fear, we've got a lot of great resources to help you through this process. 
---
STEP #2: Learn Storytelling
The 7-Day Documentary Crash Course is a great place to start if you are a complete beginner or if you're stuck or not quite sure what to do next.
The entire documentary making process is broken down into bite size easy-to-understand lessons. 
If you're ready to get serious about making your film, the crash course is a no-brainer to jump start the process for you!


"I'm so grateful to you for putting together this course as it's clear how much I didn't know and how much time, I imagine, I would have wasted without having your roadmap to follow on this journey."   ~Sheila Pember

Learn more about the crash course and start your first documentary lesson right now...

---
STEP #3: Find Film Funding ($$$)
You'll need some money to help you buy all that gear and travel to all those exotic locations!
Don't make the mistake of thinking that all your money is going to come from one big grant. As a first-time filmmaker, you're going to need to prove yourself first OR have some top notch pros on your team.
Here are some resources to help you find that essential funding.
---
The Creative Process
I receive many emails from filmmakers who have lost confidence in themselves and/or in their projects. They're not sure if they have enough talent to do the story justice. Or they simply feel overwhelmed with everything involved in making a documentary.
Please know that this is a normal part of the creative process. 
Here's one of my favorite videos with Tiffany Shlain (Director of the Feature Documentary "Connected") on the 10 Steps Of The Creative Process:


And this one from Ira Glass..
---
Ready To Start Your Documentary Adventure?
Thank you for stopping by Desktop Documentaries. I hope this quick starter guide has been helpful in launching your documentary journey!

If you've made it down the page this far, I'd love for you to take a moment to introduce yourself below. And please pop over to our Facebook Group for all the latest documentary news and updates!
Happy Filmmaking!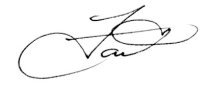 P.s. If you enjoyed this page or just want to say hi, please leave a comment below!



Faith Fuller
Hi friend! I'm Faith, chief instigator here at Desktop Documentaries. I've been in the filmmaking/TV/video biz more than 25 years and I started this site to help super cool people like yourself get their documentaries made, seen and sold! I hope you enjoy the site and if you have any questions, please just ask!