Desktop-Documentaries.com – Documentary Tips Newsletter
Issue #10 – February 7, 2012 – www.desktop-documentaries.com


Announcements
Special Invitation for Guest Writers - We are inviting guest writers to submit articles to be published on the Desktop Documentaries website. This is a great opportunity to promote your documentary, build credibility and grow your audience!

FREE Stock Footage Clips from Pond5 -- Every week, Pond5 gives away a new HD video clip and 25 free sound effects. Check it out! The weekly free clip is always posted on their home page.

---
Great funding idea for emerging doc filmmakers
If you're a new filmmaker living in the US and looking for funding and support for your documentary, here's an incredible resource: ITVS (Independent Television Service). Have you heard of it?

ITVS is basically a liason between documentary producers and PBS. Getting funding and support from ITVS does not guarantee you'll get picked up by PBS, but it sure doesn't hurt!

If your documentary project is chosen by ITVS, they will nurture and support you from the beginning of your project all the way to distribution. They will help you with funding (sometimes 100% of the budget), provide feedback during production and help you distribute your film throughout the US and to international markets.

ITVS sends out calls for applications/proposals twice a year. The next one is early August 2012, so start preparing now.

ITVS is looking for films that highlight underrepresented groups of people and topics that will stimulate dialogue. The proposal evaluation process usually takes 4-5 months and they are looking for filmmakers who are interested in becoming professionals. It's a hard core selective process, but is definitely worth a shot if you are serious about getting your film made. Even if your proposal doesn't get accepted the first time, you can request feedback which you can use to reapply. Award-winning documentary filmmaker Jilann Spitzmiller says she applied 5 times on her latest project before she was finally accepted. So don't give up!

Making documentaries can involved an overwhelming amount of detail across a multitude of platforms such as fundraising, sales, production and distribution. It's a lot to figure out for a first time filmmaker and ITVS becomes your Executive Producer to guide you throughout the process. Because ITVS puts so much into your project with staff time, they take a cut of your profits at the end. But in my opinion it's totally worth it for the support you get throughout the process.

Learn more about ITVS, The Independent Television Service (ITVS) Documentary and Television Funding.


---
What's New at Desktop Documentaries?
How To Choose A Title For Your Documentary - Are you trying to think of a good title for your documentary? Here are some title-making tips.

Focus Forward Films | $100,000 Challenge - Submit your 3-minute documentary and win $100,000!

Press Pause Play Documentary | Free or Paid -- Give your documentary away for FREE? It's an interesting debate.

Documentary Reviews - This has been a big month for documentary reviews! Check out submitted reviews from visitors and submit your own.

Roy W Dean Film and Video Grants -- If you're looking for funding and in-kind donations for your documentary, it's worth checking out Carol Dean's grant program. Even if you don't win the grant, Carol gives a free 15-minute consultation to anyone who applies.

Legal Question | Product Placement - This question came into us from a visitor: "If I show a product like a car or can of pop is it trademark or copyright infringement?" See my answer and also the response from Washington-based entertainment lawyer Jaia A. Thomas.

Documentary Idea: Amy Snowdens Life - Check out one of the latest documentary ideas that came in from stand-up comic Amy Snowden. Wow, tons of comments came pouring in on this one. Leave a comment and pitch your own documentary ideas!



---
Fundraising Tools | Documentary Proposal and Budget Templates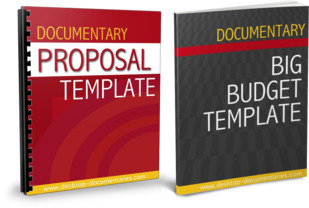 Documentary Proposal and Budget Template COMBO Pack

If you need money for your documentary, you're going to need a proposal and budget. We've put together a robust packet of templates to get you started. If you're staring at a blank page and wondering where to start, this bundle is a life saver. This packet is being offered at a special discount with prices going up soon, so if you think you might need these, now is the time to grab them!


---
Need Help With Your Documentary?
Documentary 1-Hour Coaching Sessions - Are you struggling with some aspect of the documentary filmmaking process? Not sure which way to turn with your documentary idea? Need help fundraising? Submit a simple request form and we'll go from there!


---
Stay Up To Date:
Catch the latest documentary news on our Desktop Documentaries Facebook Page. Make sure to stop by and "Like" us!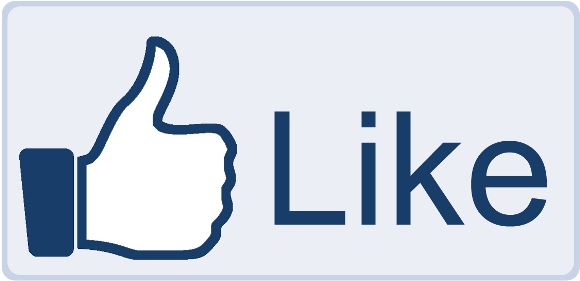 Until next time, keep dreaming!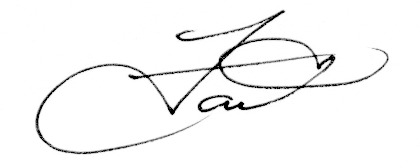 What do you think of Desktop Documentaries?
Read what others have to say and leave your own comments/feedback.