August 2013 - Documentary Tips Issue #024
Announcements
New Book Coming Soon!
After years of filmmakers asking me how to make documentaries, I'm finally combining all of my advice, tips and tutorials into one book: A Step-By-Step Guide How To Make A Documentary. Stay tuned for more details and a release date!


---
A Low-Budget Filmmakers Equipment List
It's always interesting to know what other filmmakers are using to shoot their films. Turns out you can do a LOT with a LITTLE.

Joseph East is a documentary filmmaker and producer based in Denver, Colorado.

I met Joseph at my documentary fundraising workshop in Atlanta last year at The Foundation Center. During my session, he pitched his documentary "I WILL DANCE".

Joseph not only has produced a fantastic trailer, he's doing a great job getting the word out about his project. His team is planning to launch a crowdfunding campaign in the next month or so. In the meantime, he has graciously shared his equipment list that he used to shoot his documentary. Thank you Joseph!

Shooting Solo: A Low-Budget Filmmakers Equipment List (By Joseph East)


---
What's New?
Latest Articles

Video Production Insurance For Documentaries - Have you ever wondered if you need insurance for your documentary? If so, what kind of insurance should you get? Here are the basic kinds of video/film production insurance for documentaries.

Journalism 101 | Filmmaking Ethics - Have you heard the term "Doc Vague"? Some say it's a disturbing trend in documentary filmmaking. What do you think?


-->Read MORE Latest News and Articles


---
Your Questions

How to successfully sell my documentary on Vimeo VOD? - Question: I was really excited by the new Vimeo VOD service when they launched it. After three months, I'm a little bit disappointed and wonder what I can do to attract people to my film?

Question About Writing A Documentary Treatment - Question: How do you identify interviews in treatment that you HOPE take place. And what you HOPE they will say?


-->See MORE Q&A and Ask Your Own Question


---
Your Documentary Ideas

Stable Studios | Reality TV Series Pitch -- By Jessica Wesley: Here's a pitch for a reality series about the music & entertainment industry, with a twist. My family and I own a small recording studio and music venue...

Jobless | Documentary Idea - My name is Shara Davoodi, I am a college grad, living in Los Angeles, CA, stuck in today's economy and can't find a job.

Olympic Dreams | Documentary Idea -- by Tom Stevens: For many people particularly armchair athletes, participating in the Olympics is the ultimate dream...


-->See MORE Ideas And Submit Your Own


---
Much Much More!
There are hundreds more pages of free documentary tips on my site.

Looking for something specific? Do a quick search!

As always, if I can be of help to you, please don't hesitate to ask your question here.

Until next time, happy filmmaking!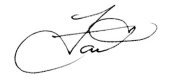 ---
Stay Up To Date:
Catch the latest documentary news on our Desktop Documentaries Facebook Page. Make sure to click "Like" and join the conversation!


What do you think of Desktop Documentaries?
Read what others have to say and leave your own comments/feedback.


Need help with your documentary?
Learn about my one-one-one documentary coaching.


---