Documentary Tips Issue #20 – April 2013
www.desktop-documentaries.com
Announcements
Record Visitors (again!)

Desktop Documentaries once again hit a record number of visitors in March with more than 30,000 unique visitors and more than 100,000 page views! Thank you for continuing to be part of this wonderful growing community of filmmakers and documentary enthusiasts!

What People Are Saying

"I am a professional filmmaker, and I applaud this site for detailing the ABC's of documentary filmmaker. It serves as my own checklist as I continue making my own films... Thanks!"
--Sabrina Aviles - Boston, Mass. (USA)


---
Documentary Directing Pre-Production Check List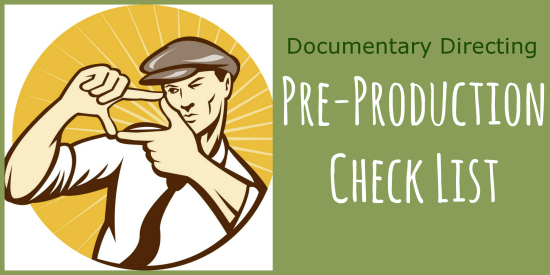 When you're just starting out and ready to make your documentary, doing some pre-planning can save you a lot of headaches and surprises down the road.

Here's a pre-production check list I put together to help you think through all the important steps you'll need to take when making your documentary.

Documentary Directing Pre-Production Check List


---
What's New?
Latest Articles

Documentary Funding: What Is A Fiscal Sponsor and Why Do I Need One? -- Having a fiscal sponsor can be a life saver when raising money for your documentary. Find out why in this free section from my Documentary Fundraising Guide.

Stop Motion Videos - Creating stop motion videos for your documentary is a fantastic (and cheap!) way to give your project the "cool" factor.

Documentary Directing: Avoid These Top Five Amateur Mistakes - Documentary directing requires a great deal of planning, passion and persistence. Here are some top amateur filmmaking mistakes to avoid.


-->Read MORE Latest News and Articles


---
Your Questions

Conflict of Interest When Making A Documentary - Question: I am producing a documentary about two good friends of mine. The director is concerned the friendship is a conflict of interest...

Documentary Question | Maintaining Full Creative Control or Not? -- Question: We are at an impasse in making a doc, and the impasse comes down to creative control. Our subjects would like a 'can't live with it' clause in the release form...

Making Documentaries in Australia - Do you have any recommendations, apart from the government sources, for documentary help and therefore tips in Australia?


-->See MORE Q&A and Ask Your Own Question


---
Your Documentary Ideas

My Father Is An Alcoholic | Documentary Idea -- I want to make a documentary about my 45 year old father. He is a serious alcoholic and has been homeless most of his life.

Last Time To The Islands | Documentary Idea - I live in SW Florida and just north of the fabled 10.000 Islands and the Everglades. I have camped there several times by kayak...

Cost of Living vs. People's Income Confusion | Documentary Idea - After my engineering bachelor's degree, I started working in industry for a few years while paying for loans and debt. My family is having mortgage issues...


-->See MORE Ideas And Submit Your Own


---
Much Much More!
There are hundreds more pages of documentary tips on my site.

Looking for something specific? Do a quick search!

As always, if I can be of help to you, please don't hesitate to ask.

Until next time, happy filmmaking!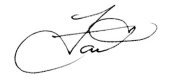 ---
Stay Up To Date:
Catch the latest documentary news on our Desktop Documentaries Facebook Page. Make sure to click "Like" and join the conversation!


What do you think of Desktop Documentaries?
Read what others have to say and leave your own comments/feedback.
Need help with your documentary?
Learn about my one-one-one documentary coaching program.


---