Audio Recording Options for
DSLR Videography
---
Guest Post by: Pratik Panda

Thousands of hours of video content is being uploaded to video hosting websites every hour by professionals as well as the amateur videographers.


Looking at certain videos, reviews and tutorials, don't you wish sometimes the audio quality were a little better?

There are many options available for getting good quality audio for DSLR videography at a low budget for amateurs. Also, there are high end audio recording devices available for professionals.
For this article, the focus will be on the lower end that is affordable for a hobbyist and can be used for producing audio that is technically good enough for licensing as part of commercial stock footage or video for online users.


---
The Built-in Microphone
To be honest, the internal microphone on your DSLR is the worst possible option for most situations if you care about the quality of audio.
To make it worse, many DSLR cameras, even many of the latest models with stunning HD recording capabilities offer a mono in-built microphone.
A microphone of this type suffers from low noise immunity, poor frequency response and unwanted transmitted noises (sound of camera mechanics and camera handling).
The best use of this microphone is for syncing the audio from an external recording device with the video track.


---
Dynamic Microphones




Dynamic microphones are typically large in size and rugged enough for frequent not-so-careful handling.


Some of the distinguishing characteristics of this family of microphones are:

1. No additional power required

2. Lower sensitivity than other types of microphones

3. They cost less than the other types in general

4. They typically have a non-uniform frequency response

5. Usually have a large diaphragm
What the above means is that dynamic microphones can be directly plug-and-play compatible with most devices.
A non-uniform frequency response also means they can be good for recording voice or narration with the speaker close to the microphone, usually about 6 inches from the diaphragm.

---
Condenser Microphones




Condenser microphones, again, usually heavily built and large in size.

It also has a good durability.

The main characteristic of this microphone is its sensitivity to the lower frequencies and all frequencies in general.

For this reason, it is probably the most preferred version of microphone in the voiceover industry and for live telecast from studio environments.

The notable features are:
1. Good response to lower frequencies, voice recordings have a warmer tone to them.

2. Highly sensitive
3. Meant for use in studio atmospheres with proper shock mounting
4. Requires "phantom power" in the form of external power supply
Note that the requirement of phantom power causes difficulties in using this microphone on most devices that do not have an XLR jack with phantom power source. Make sure you consider this before getting one for your DSLR.


---
Shotgun Microphone
| | |
| --- | --- |
| | The long interference tube attached in front of the microphone element buys this popular category of microphones its distinctive name. The length of the microphone does NOT however make it a telephoto lens equivalent for capturing audio. The microphone has no capabilities of capturing very distant sounds or "zooming in".  |
The tube is present only to cancel out any lateral sounds and it makes the microphone highly directional in nature. It is for this reason that wildlife photographers and outdoor videographers prefer this type of microphone. It makes it easy to focus on the sound coming from a particular subject.

1. Highly directional, usually about 30° field of reception
2. Can be mounted on the camera hotshoe using proper attachments
3. The shotgun microphone can be placed at a few feet away from the subject for proper reception, thus making it useful for shooting documentaries or shooting more naturally in outside environments.
While these are the popular and major options available for recording audio on your DSLR, also keep in mind that you will not usually get the best audio quality your microphone can provide if you plug the microphones directly into the camera audio input.
---
External Audio Recorders
| | |
| --- | --- |
| | It is always preferable to record audio on a 24-bit sample depth, >44.1 kHz sampling rate external audio recorder such as the Zoom H5n (left) or a TASCAM recorder. This audio can later be auto-synced with the audio from the in-built microphone to match the video. This is the preferred method of audio recording for most professionals. |
So those are a few options for recording audio on your DSLR camera.


---
About The Guest Author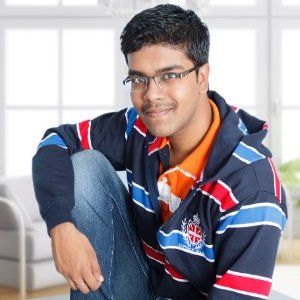 Pratik Panda is a professional stock photographer, graphic designer, voice over artist, and videographer. You can learn more about Pratik and view his creative portfolio at the following links:

www.PratikPanda.com
www.Dreamstime.com/robinstockphotos_info


---
Join in and write your own page!  It's easy to do.  How?  
Simply click here to return to Write An Article.
---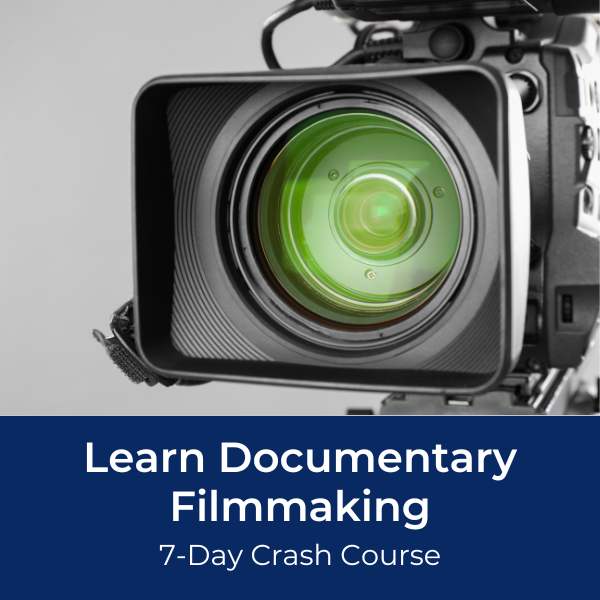 Ready To Make Your Dream Documentary?
Sign up for our exclusive 7-day crash course and learn step-by-step how to make a documentary from idea to completed movie!