12-Point Check List for Aspiring Documentary Filmmakers
Hello fellow filmmakers! Are you ready to start making a documentary and not quite sure what to do first or what to do next? In my 20+ years making documentaries I have learned a few tricks that have helped inspire my projects forward and break the ice in my creative process. I am sharing those ideas below in hopes that they help you in your own filmmaking journey.
"A movie is like a tip of an iceberg because so little of what you do in connection with making a movie actually gets into the movie. Almost everything gets left behind." 
~Errol Morris

12-Point Filmmaking Check List
1. Pick your topic carefully

Give deep thought to this before internally greenlighting a film. Does your story have the potential content and thematic weight to sustain a feature-length documentary? A short? 
Are you prepared to spend the next two to four years of your life making and releasing the film?



2. Begin with the core idea and feeling
This is the underlying theme that draws you to make the film. It will eventually keep your audience engaged as they go on the journey with you. Write a few pages in your journal about the topic of your film and what themes resonate or don't resonate with you.
3. Develop your pitch
When you bump into a decision-maker or distributor at a film festival, or Heaven forbid, inside an elevator, can you encapsulate your story in one or two sentences that will leave them wanting more? This is called your "Elevator Pitch," and it is worth having one prepared. Develop your pitch to encompass who or what your film is about, what they want (aims and desires), and what is standing in their way of getting it (obstacles and conflicts).

Learn Documentary Storytelling


4. Purchase a writing journal
Doing research and gathering notes is a vital part of the writing process. Start by poring over a couple of books on the subject you're interested in pursuing, and make detailed notes. 
What engages you? What stands out?



5. Get the ball rolling
Overcome Resistance! Call your subject and book the interview! Make a shot list and a list of questions. Hire a cameraperson, a sound technician, and prep! Then review your footage and see what you have. Is it ripe with potential? How do your characters come across on-screen?
6. Choose the right length
Can your story sustain audience engagement for a feature narrative, or is the story best presented as a short subject? Track down Oscar-Nominated Short Subjects, and online mini-documentaries (example below), and watch them to get a feeling for the format.



Watch more inspiring mini-documentaries

7. Develop a distribution and marketing plan
Where do you see your film screening? At a film festival? On HBO or Netflix? What's the best fit for your film? How will you construct the story to engage with that specific audience?



8. Dramatize your story
Your job is to keep the audience engaged. Find a way to shape your themes and your story in a dramatic, and cinematic form. Keep in mind both the internal and external struggle of your characters. What's stopping them from getting what they want?



9. Learn storytelling techniques
Analyze your structure in its current form.
How do your character's internal and external obstacles interconnect with the themes of your narrative?
Does each act escalate in emotion toward its climax?



10. Think visually and remember audience reactions
In 1948, Alexandre Astruc formulated the concept of the caméra-stylo ("camera-pen"). 
You are writing with your camera. Consider how playing with framing and certain styles of shooting and lighting your subjects can dictate what the audience feels and perceives about the characters and ultimately, about their journey.



11. Study the masters
What films and filmmakers inspire you? 
When you get stuck, go back to your favorite movie and break it down for inspiration.



12. Listen to your gut
Documentary storytelling is not about following a set of rules or copying another filmmaker's style and approach. The success of your storytelling rests upon you listening to your heart and intuition, while drawing from your ability to use effective storytelling techniques.
---
About The Author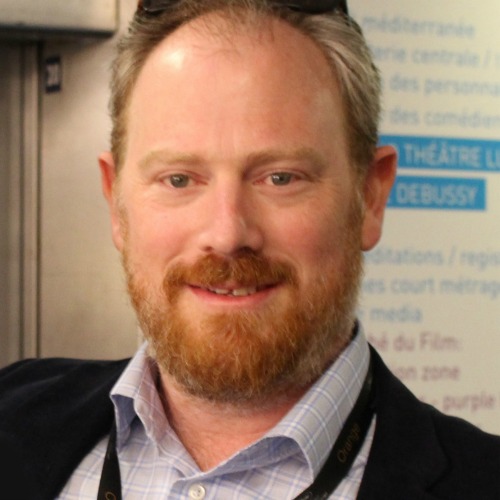 Academy Award®-Nominated Director Daniel Raim attended the American Film Institute in Los Angeles, where he studied under one of Alfred Hitchcock's most esteemed collaborators, Production Designer Robert F. Boyle.
He has created a trilogy of documentaries about Hollywood's great behind the scenes masters including, THE MAN ON LINCOLN'S NOSE (2000, Oscar-Nominated documentary short); SOMETHING'S GONNA LIVE (2010, Los Angeles Times Critics' Pick) and HAROLD AND LILLIAN: A HOLLYWOOD LOVE STORY (2015, Official Selection Cannes Film Festival). He is currently (2018) creating a series of documentary films for The Criterion Collection and FilmStruck.

Daniel is the filmmaking instructor for the Documentary Storytelling and Scriptwriting Class offered exclusively here on Desktop Documentaries.
---
---
Recommended For You