How To Get Your Documentary On Netflix

4 "Must-Haves" Netflix Buyers Are Looking For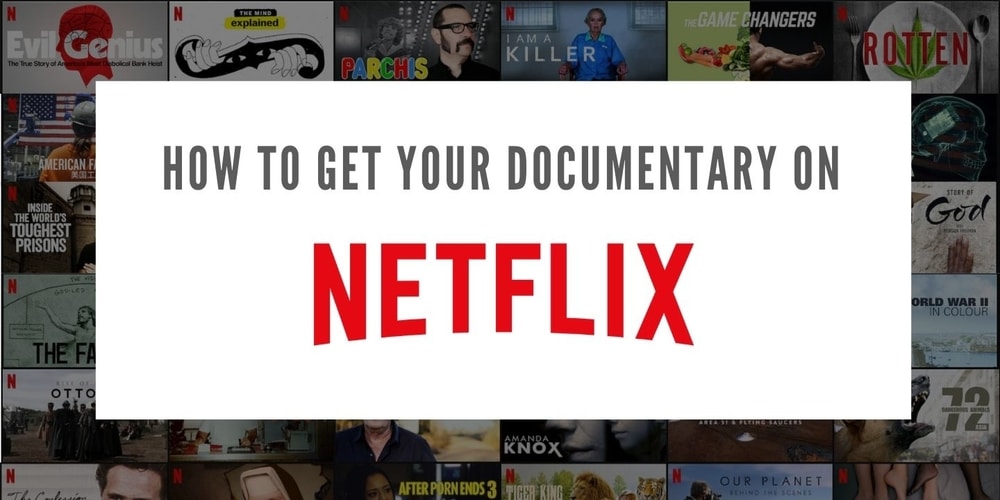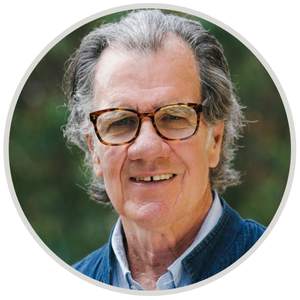 Guest Post by: Peter Hamilton, Documentary Business Strategist



The demand for unscripted/documentary content is growing every day. It's estimated that by 2025 Netflix will spend $1.1 billion per year on documentary programming.
And Netflix is looking more and more to small production companies and independent filmmakers -- as well as established players -- to fill the gap!
In fact new opportunities are emerging right now because Netflix is spending more on originals as it faces intense challenges from newer streamers like Disney+ and HBO Max.
Netflix is rapidly expanding its programming investments in London, Paris, Berlin and many other centers, creating even more opportunities for local documentarians who have developed universally appealing topics.
Do you have what it takes to create a documentary that appeals to a segment of Netflix's vast subscriber base?

As a longtime television executive, here are my top strategies and insights for getting your film on Netflix (and other streaming/cable networks).


"Knock Down The House" checks all the boxes for Netflix 'Must-Haves':

Four (4) MUST-HAVES For Netflix Docs
Here are the Four Filters executives at Netflix (and other streaming & cable networks) use to determine if a documentary idea is promising enough for them to invest in developing it for primetime:


1. Big Characters
Do the main characters register? Do you remember them?
If your characters walked into a room, would people remember them, even if they weren't celebrities? Think of "AOC" (Alexandria Ocasio-Cortez), Tiger King, King of Kong, and Dog the Bounty Hunter. They stick with you!

2. High Stakes
What is the ultimate in high stakes? The answer is "Death!" 
Think of documentaries and series that feature characters defying death (Criss Angel Mindfreak), tracking toward death (Heroin(E), Intervention), investigating death (First 48), or risking death (Man On Wire).
"High stakes" also includes stories about overcoming great personal obstacles. (The Long Goodbye: The Kara Tippetts Story)
True Crime is a highly popular "high stakes" Netflix category. Stories range from notorious cases (Amanda Knox) to hidden gems uncovered by independent filmmakers (The Keepers).
3. Unique Access
Does the documentary/program offer something you couldn't otherwise see or experience? Does it feel exclusive? Do you have rights to a story that shuts out any competitors? (Free Solo).
4. Realistic Budget
The concept must also pass a budget credibility test: Does your estimated or budgeted cost fall in the range of benchmarks that Netflix has for a program like yours?
---
"Jackpot-ability"
For Netflix to even consider a pitch, a show idea must present all four of the above qualities. It's like in Vegas where you need all cherries to hit the jackpot.

Don't come to to the cashier with only three out of the four!
---
Story Structure: Netflix vs. Ad-Supported Networks
Netflix story-telling differs from ad-supported networks where the story arc has to be structured with peaks that motivate the audience to come back after each commercial break.

Netflix shows have a much slower build: the stories can be told in a cinematic style, and at any length, because there is less worry about losing viewers during a program.


---
Will Your Film Really Matter in 18-Months?
Program commissioners look for programs that aren't just topical but sustainable.
Series that are 'ripped from the headlines' don't always work and the best ideas aren't necessarily the most controversial.
The key question to ask regarding your film: 'Will it still be relevant 12-18 months from now?'
Ready to get your documentary or doc series Netflix? Join our resource-packed Netflix & Streamers course here...
---
About The Author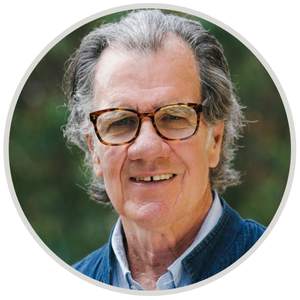 Peter Hamilton is a media & business strategist and former CBS executive who has directed his New York-based international consulting firm for 30+ years.
His clients have included NBC, A+E Networks, National Geographic Channels, Global Canal+ and BBC; the Rockefeller Foundation; and governments, including Singapore's IMDA. He has planned and helped launch dozens of channels, notably for Discovery International.
Peter is the founder, editor & publisher of Documentary Business, giving weekly insider analysis to 20,000+ executives and producers worldwide.
He is the executive producer of Season of the Osprey for PBS Nature and worldwide distribution.
His office, Peter Hamilton Consultants, Inc has produced a series of premium industry reports/guides, including the resource-packed course: Selling Your Documentary To Netflix and The Streamers 2023.
Hamilton was educated at The Wharton School, UPenn (MBA) and UMelbourne and regularly presents at major conferences, including MIPDoc and Sunny Side of the Doc.
The author, Peter Hamilton (left), on stage at MIPDoc


---
Ready To Pitch Your Documentary To Netflix?

Selling Your Documentary To Netflix and the Streamers 2023

---
---
New! Documentary Sales & Distribution Courses and Guides:
Netflix 2023: Selling To NETFLIX & The Streamers! Do you have a great documentary idea or an amazing series you know Netflix would love? This resource-packed course gives you everything you need to know to win a Netflix or Streamer deal. Includes 950+ searchable Netflix database, pitch deck sample, live Q&As and much more!
Documentary Sales & Distribution: The Ultimate Guide For Selling Your Documentary For Maximum Profit & Impact - A perfect complement with the Netflix Course. Learn how to generate multiple streams of income with your documentary.
Documentary Success Stories: 50 Case Studies - Get a roadmap of success for your own documentary by learning how other top filmmakers navigated the complex world of production, film financing and distribution. Get inside strategies & data from 50+ award-winning documentaries and unscripted projects.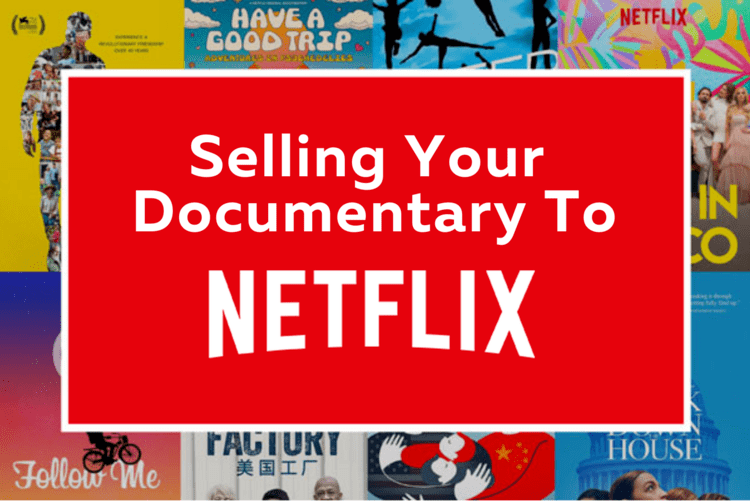 Selling To Netflix & The Streamers 2023