Selling Your Documentary To Netflix and the Streamers 2023

What Makes a Good
Documentary?
7 Key Elements Of An Award-Winning Documentary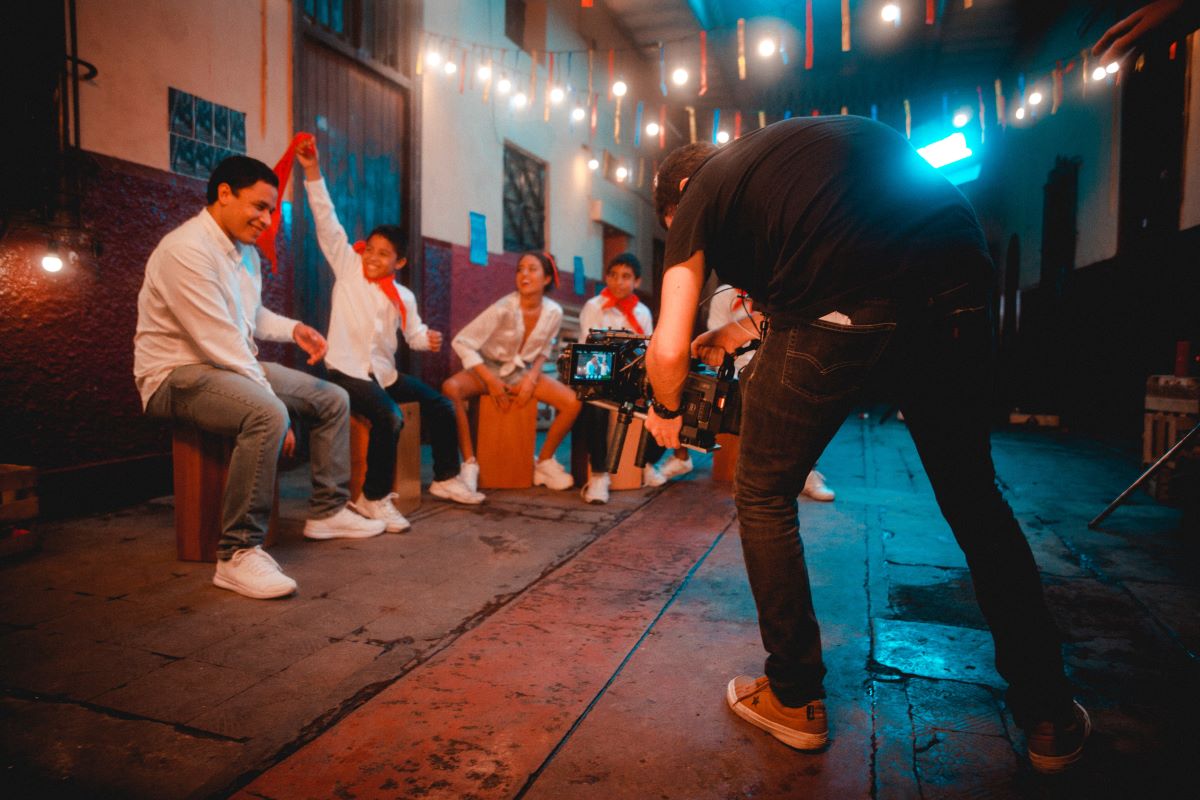 What makes a documentary good?
This is an important question that filmmakers come back to time and time again.
Beyond the popular topics and fad formats, there are a few principles that will always apply when judging a documentary. 
If you walk away from the film thinking, "wow, that was incredible," it most likely checks the following boxes.
Quick links:
Basics Of Making A Documentary: 17 Point Check-List

Why Your Documentary Isn't Any Good: 8 Mistakes To Avoid

How To Make A Documentary Step By Step

How Does An Independent Filmmaker Get Their Movie On Netflix?
---
7 Key Elements Of An Award-Winning Documentary
Read on to learn 7 key things that makes a good documentary...
1 - A good documentary goes beyond a topic and tells a story.

While every film is about some topic in general, the best ones are about more than just that.
Think of the topic of a documentary as what connects the film to the world and its history.
But a story is what connects a documentary to the heart of its audience. To real, living people.
So, how do you know if your documentary is about a story and not just a topic?
Here's one way to think about it:
A story has a beginning, middle, and end.
A topic doesn't have a storyline on its own. Try it with some of these examples:

Documentary Examples:
Topic vs Story

Flee (2021)

Topic: Migration
Story: Amin arrived as an unaccompanied minor in Denmark from Afghanistan. Today, at 36, he is a successful academic and is getting married to his long-time boyfriend. A secret he has been hiding for over 20 years threatens to ruin the life he has built for himself. 

Blackfish (2013)
Topic: Animal rights, whaling
Story: Blackfish tells the story of Tilikum, a performing killer whale that killed several people while in captivity.
Struggling to find the story within your documentary's topic?

Story ideas can come from the same places you look for topics.

A great hint for finding story ideas comes from our recent webinar with Peabody award-winning documentary producer Tom Jennings of 1895 Films:
"On the front page of the New York Times, there are probably 15 documentary ideas right out there in the open… but they are not in the headlines."
Likewise, in the below video, documentary filmmaker Luc Forsyth thanks his reading habit for helping him to generate new ideas (and teaches you how to put this into practice!):

---

2 - In a good documentary, the director has access.

Have you ever seen a documentary and thought to yourself, "how in the world did they get an interview with THAT person?"
In a nutshell, that is access.
Access has to do with the who, what, and where of your documentary.
Who is the central person of your story?
What do they bring to the story that no one else can?
And where are you allowed to film?
These are just a few questions you can use to gauge the level of access, or closeness, to your story.
When gauging your level of access, think about what makes your documentary unrepeatable by anyone else.
Check out these 4 Must-Haves of a Netflix Documentary.


Blackmagic Pocket Cinema Cam 6k Pro
* Top Rated for Documentaries
The Blackmagic Pocket Camera 6K Pro is a top rated camera by documentary filmmakers with features including a tiltable screen, internal ND filter and larger batteries.

3 - In a good documentary, the story has unique characters who experience or react to a change.

Gaining access to your central character or characters is your first point of business, but getting to know them as people is what adds depth to the story.
And depth is good!
Just like with any film, a documentary is defined by how well the audience relates to the characters of the story.
The more a character represents real emotions, decisions and changes, the more captivating they will appear to an audience.
Good documentaries demonstrate this in different ways:
The story's beginning, middle and end advance in response to the decisions or choices of a main character - AKA a character-driven story


The story centers on a conflict unique to its characters and setting


The story explores extremes: fact vs. fiction, beauty vs. ugliness, joy vs. sadness, love vs. hate, etc.


And more...
In sum, a good documentary is an intimate study of the human experience, told through strong characters. 
---

4 - A good documentary pulls the audience in throughout the film.

Losing your audience before the 20-minute mark is one of the most common mistakes of documentary filmmakers.
How does this happen?
Normally, a filmmaker will lose their audience because they have completely forgotten about them. Obsessed with their story, they pack all of it into the beginning of the film and forget to keep their audience entertained until the end.
How can filmmakers pull their audience in throughout the film?
Here's one way:
Remember to leave a few questions unanswered.
Good documentaries keep the audience waiting for more details, information, interviews, and conflict so that they have to finish the film to get all the answers to their questions.
Some leave their audience with even more questions after the film has ended.
---

5 - A good documentary sticks to one mode of storytelling.

In the above video, filmmaker Valentina Alonzo shares her experience of learning how to make a good documentary. One of the tips she shares is to choose and stick to one mode of storytelling throughout your film.
There are six primary modes of documentary storytelling, as defined by film critic Bill Nichols.
1. Poetic
2. Expository
3. Observational
4. Participatory
5. Reflexive
6. Performative
Learn about the different documentary modes here.
Why stick to one mode?
The mode you choose sets the tone and pace of the film for your audience.
By minute 5, good documentaries clearly establish the filmmaker's approach to the story so that viewers can approach the story in the same way.
If all six modes of storytelling are at play, your audience may get lost and lose the point of your story.
A couple modes have overlapping traits. For example, poetic and observational both focus on imagery over verbal information, but in general, each mode pursues one specific approach.
Read about other techniques you can use to expand on the above modes of storytelling.
---

6 - A good documentary uses captivating cinematography
and stands alone
as a good movie.
Captivating cinematography goes hand-in-hand with pulling your audience in to the story.
Good documentaries keep this at the forefront, and don't skimp on the artistic value of their film.
Compare the criteria for a good documentary with the criteria for a good movie.
If you can apply the same values to your documentary as you would, say, a hit drama, then you've probably got a great film - that most people would love to watch!
And that's what most people look for in a documentary: a film that feels as captivating as any other movie!
---

7 - A good documentary has something to say that is bigger than the story itself.

This point echoes the above.
In the words of filmmaker Valentina Alonzo, a good "documentary holds your own truth of what certain realities are, and what you want them to be."

Ask yourself:
After watching your documentary, what might people come away with?


Does your documentary inspire a call to action on some greater issue?


Does your documentary encourage adventure, love, or passion in your audience?
Use these questions to help you discover what it is that your documentary has to say about the world.

Selling Your Documentary To Netflix and the Streamers 2023

---
---
Documentary Resources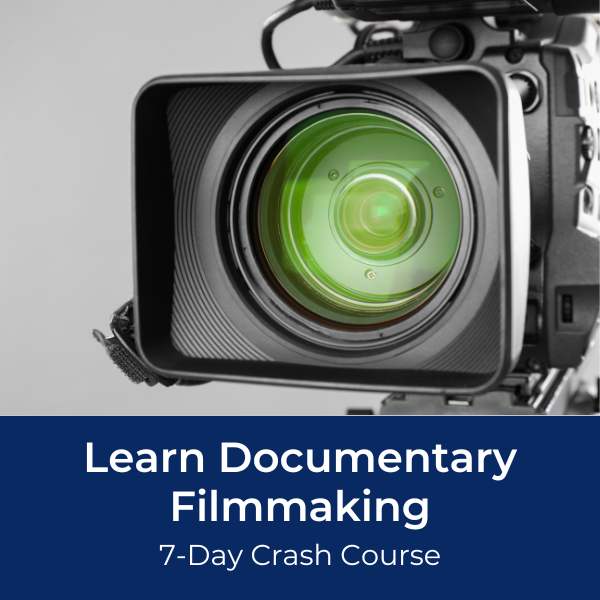 Ready To Make Your Dream Documentary?
Sign up for our exclusive 7-day crash course and learn step-by-step how to make a documentary from idea to completed movie!