Choosing A Computer 
for Video Editing
Look for processing power, memory and 
hard drive space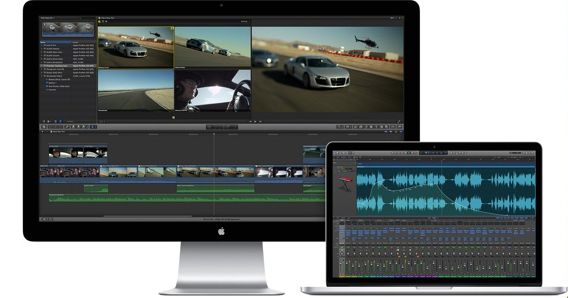 Updated: July 2020
---

Just about any computer these days can edit a simple video, even your smart phone!
For serious movie making, you're going to need to step it up a notch.
Especially with 4K, 6k and even 8k video, you need a computer that can handle and process all that gobs of information. You don't want your computer crashing every few minutes or sitting there locked in the spinning wheel of death every time you make an edit, do you?
If you just need to edit a simple 1-minute home movie, you can do that on your iPad.
But if you plan to be sitting at your computer for 3-months to a year editing your 60-90 minute feature documentary with multiple layers of video, audio and graphics, you've got some thinking to do to figure out exactly what will work best for your particular needs.
One way to choose your video editing computer is to first decide what video editing software you prefer.
Obviously, if you want to edit with Final Cut Pro X, then you'll want to choose a Mac. (Premiere Pro and Davinci Resolve are also good platforms for editing on Mac. Although Final Cut Pro X is the most efficient for 4k video playback.) Or if you've got your heart set on Sony Vegas Pro, go toward a PC. 
| | |
| --- | --- |
| | "Multimedia computers generally have better processors, more RAM and higher-end graphics cards compared to an everyday desktop." |
The most important things to consider when buying a computer for video editing is the processing power, storage space and screen size.
Below are a few solid choices to get you started in your search for a video editing computer.
---
DESKTOP COMPUTER FOR
VIDEO EDITING
Apple iMac Pro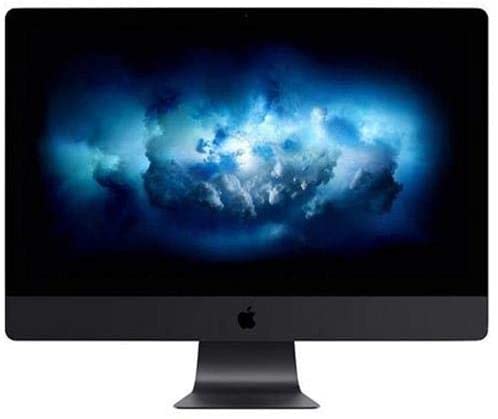 Apple iMac Pro 27"
Mac computers are a standard in the video production world, so you can't go wrong with a Mac. But choosing the right one can be a bit tricky depending on your budget and the level of video editing performance you need.
Apple provides a variety of desktop computers including the Mac mini, iMac, iMac Pro and Mac Pro.
On the higher end, the Mac Pro just released last year and is Apple's most powerful machine yet: offering (up to) an astounding 28 core-processor with up to 1.5TB of RAM - yes, 1.5TB of RAM, not storage - and up to 4TB of SSD storage.
With a price tag starting at $5,999 (without monitor), a purchase like this is out of reach for most budget-conscience documentary filmmakers, but if you're looking for massive high speed video editing performance, this is it.
After the Mac Pro, your next best performing mac is the iMac Pro.
With the iMac Pro you get up to 18 core processors, up to 256GB of RAM and up to 4TB of storage. A terrific, high performing, computer for video editing.
---
Apple iMac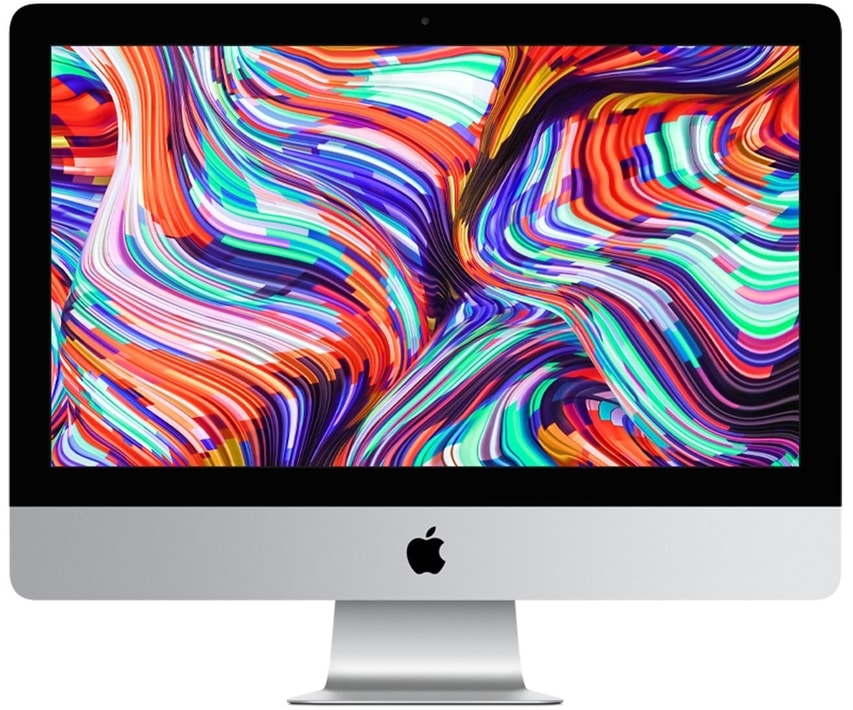 Apple iMac 21.5" Desktop with Retina 4K display


The 21.5" iMac 4K Retina Display is another great choice for video editing at a bit more affordable price point.
The base model starts with 8GB of memory, 1TB hard drive, 3.6GHz 4-core i3 processor, a Radeon Pro 2GB video graphics card and 4k display. 
As budget allows, add additional hard drive space (SSD is best/fastest) and RAM/Memory and bump up to the i7 processor for max performance.
(The i3 processor is NOT recommended for video editing, i5 is okay/decent, i7 is excellent and i9 is best)
The biggest difference between getting an iMac and the iMac Pro are the rendering times, so if you're being paid by the hour or are on a tight deadline, iMac Pro is the way to go. Otherwise, the iMac is our overall best choice in Mac for professional video editing. (Look at the Mac Pro for those who need ultimate editing power)
Keep this in mind: "The 2019 iMac models are available to buy, but no one would recommend buying one now because updated versions will be released later this year. The iMac has been basically the same computer for the last 10 years. This next update is expected to be major, including a screen with small bezels and likely will have Apple's own ARM silicon processors in them," says Greg Partridge of Tube Creative in Atlanta, Georgia.

If you already have a monitor, take a look at the newly upgraded Mac Mini. Make sure to get the model with the i5 processor for best video editing performance. There are six expansion ports at the back for either USB or Thunderbolt external storage.
Final Cut Pro X, Davinci Resolve, Avid Media Composer or Adobe Premiere Pro (part of Adobe Creative Cloud) are all excellent video editing software options to use with a Mac.
---
Hewlett-Packard ENVY Desktop Computer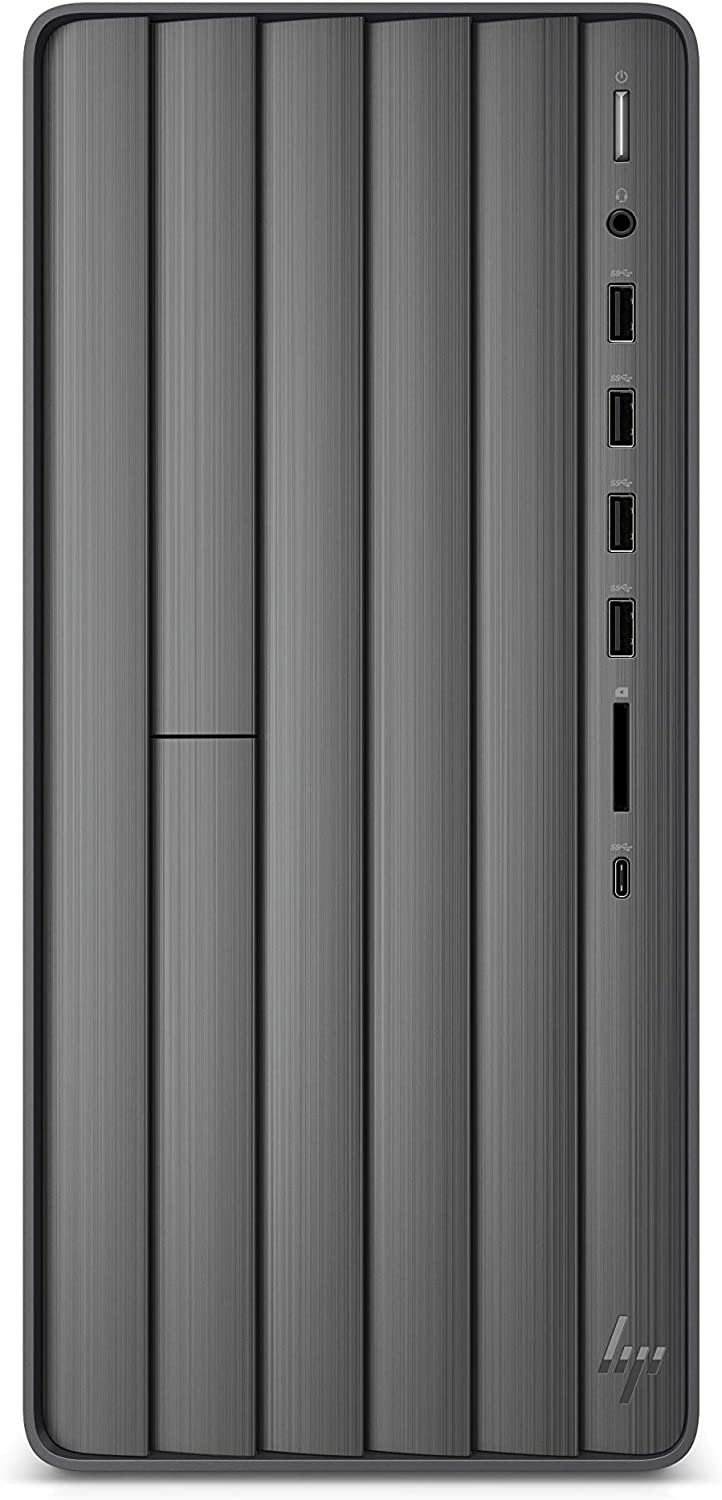 Hewlett-Packard ENVY Desktop Computer


If you prefer editing on a Windows-based computer, the Hewlett-Packard ENVY Desktop Computer is a terrific choice. The i5 processor is sold at a budget friendly $700. Or pay a few hundred dollars more for the i7 (recommended).

This machine is a great choice for mid-range video editing with stability and speed adequate for any standard documentary project.
With the latest version, enjoy hefty performance with the 9th Generation 8 core i7+9700 processor. You can start with 16 GB RAM and upgrade up to 32 GB later, whatever your budget will allow. And course you'll need to budget for a monitor.
---
LAPTOP COMPUTER FOR VIDEO EDITING
In general, laptops are not the best choice as a long-term video editing solution. You tend to pay more for less with laptops and the smaller screen size is not ideal for the detail work involved in video editing. But if you travel and need a quick video editing solution on the go, here are some top choices. 
Apple MacBook Pro
Apple MacBook Pro Laptop with Retina Display

Again, you can't go wrong with a Mac. Macs are built for multimedia projects and the MacBook Pro is a solid choice.
If you've got the budget, it's best to get the high end 16-inch with Retina Display. That model comes with a 9th-generation 8-Core i9 Processor, ultra fast SSD hard drive, four Thunderbolt (USB-C) ports and a Radeon Pro 5500M graphics card which speeds up rendering times. 


---
ASUS ZenBook Pro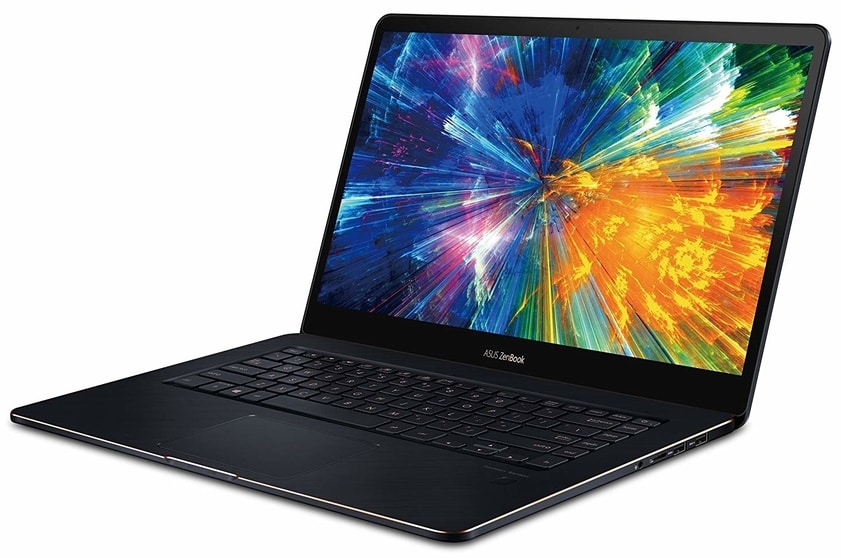 ASUS UX550GE-XB71T Zenbook Pro Laptop

On the PC side, try the ASUS Zenbook.
For the price, this laptop comes well-equipped with the power needed to complete video editing projects on the go. While it's not a long-term editing solution, it's a great machine for a beginner or intermediate filmmaker.
With this 15-inch model, you get the 8th Gen Core i7 processor, 4K touch display monitor, 16GB RAM and a 512GB Flash SSD hard drive.
---
Computer Buying Cheat Sheet
Here are your basic specs to look for when buying a computer for video editing (even older/used models):
Memory/RAM: 8-32 GB RAM or as much as you can afford (ideally at least 16GB)


Processor: Multi-core Intel i5/i7/i9 models (i9 is best). Preferably 4 or more processor cores.


Storage: At least 256 GB hard drive, 7200 RPM, preferably SSD (fastest), HDD also good... buy as much as you can afford, you can always add external hard drives. Avoid SATA drive if possible.


Graphics card: Depends on video editing software. For example, Premiere Pro and Davinci Resolve do well with both AMD and NVIDIA. (Minimum 2GB memory)


Operating System: Windows 7 (64 bit edition), Mac OS X, Linux (Your OS will likely determine the editing software you go with)



Nice size screen – 19-21 inch minimum


Firewire or Thunderbolt Port built in or as an external dock


---
Learn Video Editing


See More Video Editing Courses on LinkedIn Learning
---
Popular Filmmaking Gear
---
You May Also Enjoy:
FREE Documentary Tips! Yes!

Get free weekly documentary tips sent straight to your inbox. This is our special gift to you to help you stay motivated and inspired. Just enter your info below and let's get started!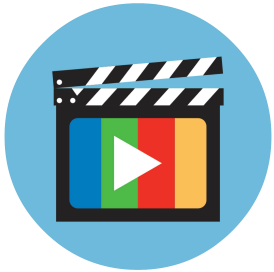 FREE Documentary Tips! Yes!
Get free weekly documentary tips sent straight to your inbox. This is our special gift to help you stay motivated and inspired. Just enter your info below and let's get started!


---
---
Ready To Make Your Dream Documentary?
Sign up for our exclusive 7-day crash course and learn step-by-step how to make a documentary from idea to completed movie!