Diving & Rescue Documentary 
GEAR LIST
---
Guest Post by: Tony DeRose
Date: May 22, 2015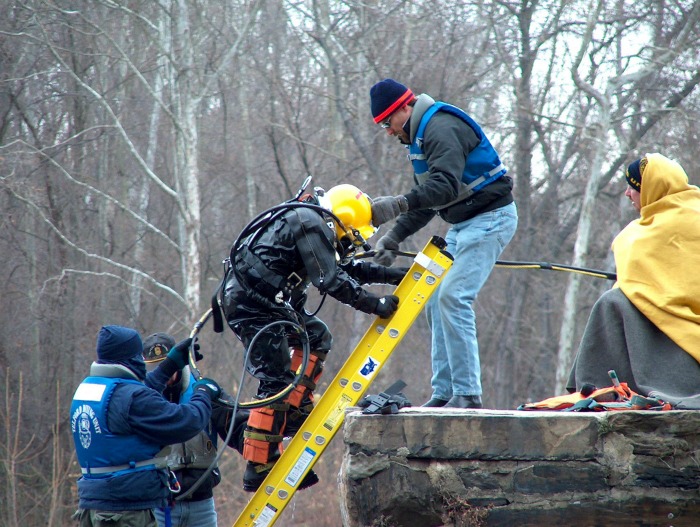 Photo Courtesy: Telford Diving & Rescue Unit
By day I'm an Instructional Designer, Technical Writer, and do voice-overs (inter-company). By night, I'm a member of a volunteer dive rescue unit. Also, I'm a very amateur videographer and editor (mostly home stuff). 
I've been helping to update the dive unit's media portfolio (marketing material, web presence, etc.). This includes directing, producing, and editing a documentary about the unit.
You see, the Telford Diving Rescue Unit is one of the oldest ALL VOLUNTEER dive units in America; who utilize a Surface Supplied Diving System (SSDS) or hard hat diving.
The unit started back in 1947!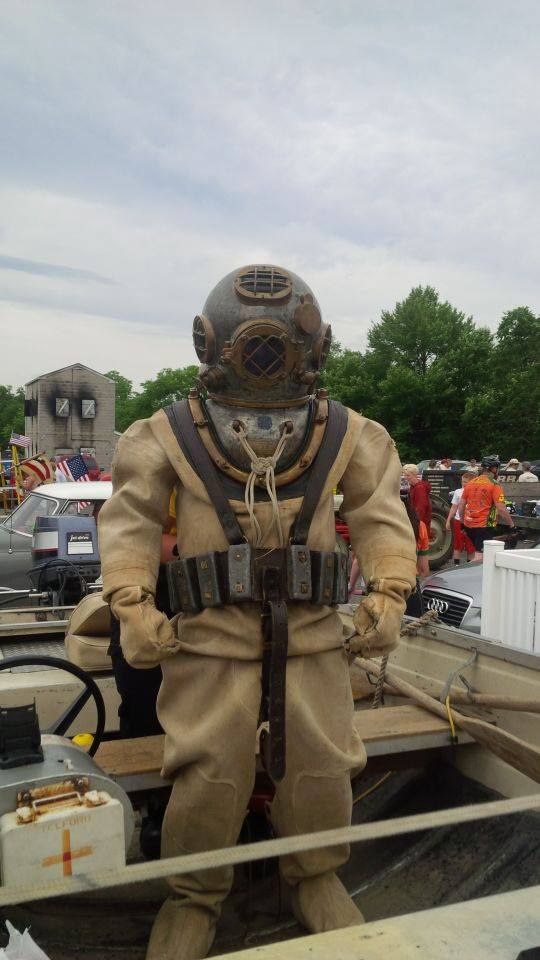 "Mark V Diver Suit"
Telford Diving & Rescue Unit
There's a lot of history there and I feel the communities we serve and those across America should understand more about this special group of individuals.
My thought is to create the documentary and make it available to supporters for set donation tiers (e.g., $100 donation receive a I support TDU t-shirt and a 30 minute documentary summary, $250 donation you get t-shirt, full documentary (~60-75 minutes), etc.).
Higher tiers might also get a directors cut with outtakes and blooper reels for example. Similar to what Public Broadcasting Stations do for their supporters. Maybe even see if we can have it air on local PBS channels and split the donation.
This is my initial direction, but I'm open to suggestions. There's soooo much to think about that I'm not sure where to begin. I expect this documentary to take the next 1-2 years (or more depending on time, money, etc.) to complete.
I have so many thoughts and questions. I want this to look as professional as possible without breaking the bank. I'm doing this pro-bono to help raise funding for a new truck and other equipment.

Telford Diving & Rescue Unit (that's me way in the back videotaping)
---
My Video Production Gear List
My equipment is consumer grade and consist of the following:


Hardware:
Sony HDR SR-12 camcorder and tripod
Midland XTC400VP and XTC280VP Action Cameras (similar to GoPro)
Custom built Windows PC (6-core, 16GB RAM, 2GB Video Card, and 3-24" Full HD monitors)
WD 4TB My Cloud NAS storage


Tony DeRose
Software:
---
Diving & Rescue Documentary: Next Steps
I am slowly documenting our missions and drills. I am taking both stills and video when possible. This method's threefold; provides b-roll for the documentary, allows more accurate debriefings, and acts as another training medium.

Thus far this year we have primarily done recovery missions.
I am teaming up with two other members. One is a former TV cameraman and the other owns a DJI Phantom II Quadcopter with camera! 
That's about it. If anyone would like to offer ideas or advice, please do so below.
Learn more about the Telford Diving & Rescue Unit: www.tdu.net
To contact me directly: secretary(at)tdu.net


---
Join in and write your own page!  It's easy to do. How?
Simply click here to return to Write An Article.
Return to Documentary Equipment Gear Check-List


---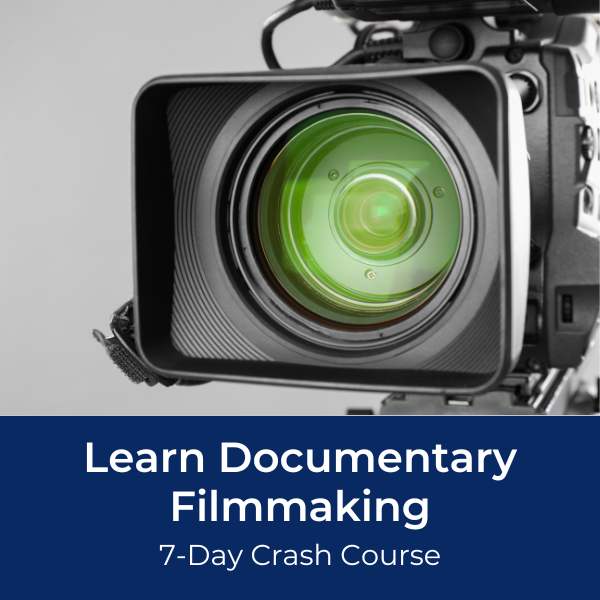 Ready To Make Your Dream Documentary?
Sign up for our exclusive 7-day crash course and learn step-by-step how to make a documentary from idea to completed movie!