Making Documentaries:
"Which Course Is Right For Me?"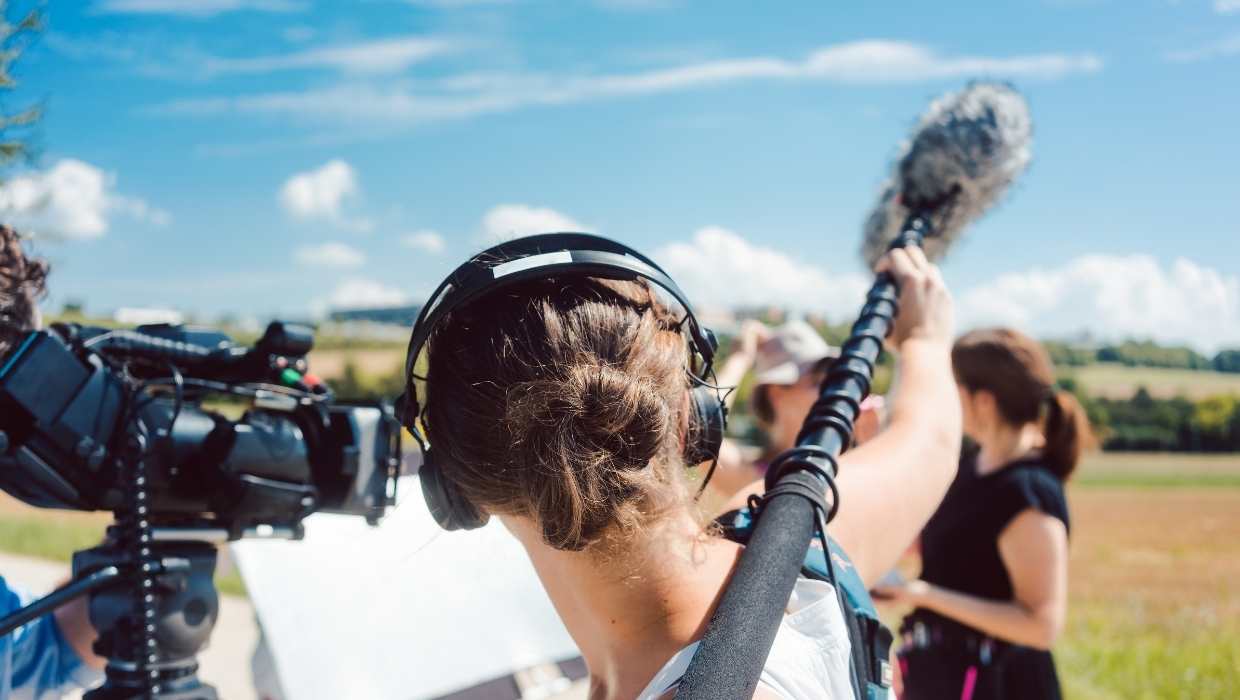 YOUR DOCUMENTARY COURSES GUIDE
Looking to upgrade your filmmaking skills? You've come to the right place!
Desktop Documentaries offers a wide range of documentary courses taught by Oscar-nominated and award-winning filmmakers covering every step of the documentary filmmaking process: from idea development to fundraising to distribution!
Wondering which course is right for you? Read on below...


---
BEGINNER
If you're a
beginner
and just starting out, here are the best courses for you:
Documentary Starter Kit - this is a FREE 3-part mini-course to get you started!
​7-Day Documentary Crash Course - A fun & interactive course that takes you step-by-step through the entire documentary process. In just seven days, you'll learn the ins and outs of making a documentary, from interviewing, to filming, to editing, and distributing your film. First-time filmmakers love this course!
​Documentary Fundraising 101 + Film Funders Pack - If you're new to fundraising, you'll be amazed what you learn in this course. 
​Documentary Legal Forms [Starter Pack] - Every filmmaker needs this essential pack of legal forms to start filming.​ Includes Talent Release, Location Release, Crew Deal Memo and more!
Documentary Idea Development - Just getting started? Learn how to consistently generate sellable documentaries ideas for premium streamers & channels including Netflix, Discovery+, Paramount+, HBO and more!
First-Time Filmmaker Starter Bundle - A terrific 3-course bundle from Emmy-winning filmmaker Dandan Liu. Learn how to create compelling non-fiction films as a solo documentarian.
---
INTERMEDIATE
​
If you've been shooting for a while, and consider yourself an
intermediate
or 
advanced
filmmaker, here are the best courses to consider:
Documentary Storytelling & Scriptwriting 101 Essentials - A course to help you get clarity with your story. If you're overwhelmed with your ideas, footage and interviews, this is for you! Join Oscar-Nominated Daniel Raim for this fascinating class. Includes quarterly live Q&A group coaching calls!
​Documentary Proposal & Pitch Deck Template Pack - A must-have if you're applying for grant funding! Includes a grant writing masterclass, plus all the templates and samples needed to craft your pitch.
​Documentary Budget Template Pack (Bundle) - A terrific packet of budgeting tutorials, budgets/samples and a detailed Going Rates Pricing Sheet. (Perfect companion with the Proposal Template Pack)
Documentary Legal Forms [Post-Production Pack] - A pack of 6 essential legal forms you'll need in the post-production phase (Music sync license, Composer Agreement, etc)
---
DISTRIBUTION
If you're in the
distribution phase
of your documentary and trying to figure out the business side:
NETFLIX 2023: Selling Your Film To Netflix - Learn what it takes to get your film onto the world's most popular streaming network and other top streamers. Includes a complete step-by-step in-depth video tutorial series, 50+ Netflix contact names, 900+ searchable Netflix documentary database and much much more! Plus regular live Q&A's with the instructor.
Documentary Sales & Distribution for Independent Filmmakers - A great compliment to the Netflix course! Learn all the incredible ways to sell and monetize your film and generate multiple streams of income. By the end of this course, you'll have a complete monetization plan and strategy for your film. Includes 210+ searchable database of film agents and buyers.
​Documentary Case Studies - 51 in-depth case studies of award winning documentaries & reality TV projects. A unique info-packed resource!
​Documentary Legal & Business Essentials Tool Kit - Learn how to protect yourself as a filmmaker and all the legal ins and outs of making a film from Entertainment Attorney Gordon Firemark.This course is appropriate for all skill levels. Includes 14 legal forms/contracts, 100+ legal Q&A's PLUS regular live legal group Q&A's with Attorney Firemark!
---
Documentary Courses & Templates