Documentary Production Services

Documentaries, mini-docs, short films, promo films, business profile videos, web videos, PSAs, fundraising trailers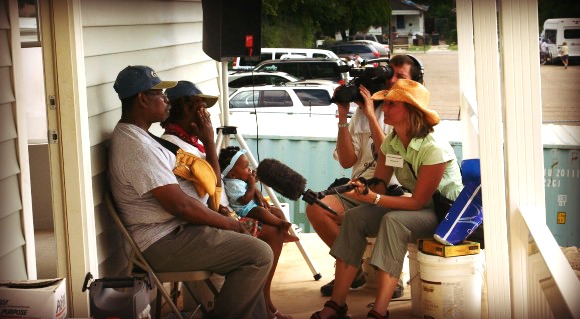 Documentary Production Services
Are you in need of a documentary, mini-documentary or short film to tell your story?
Here at Desktop Documentaries, we not only mentor 70,000+ filmmakers who come to our site every month, we offer a range of documentary production services.
Do you have an important story or message you need to get out to the world and you need a filmmaker to help you?
You can either hire our team to produce your film or we can help you find a local crew.


---
Who Are We?
We are a dynamic group of freelance filmmakers from across the United States, most of us based in the state of Georgia (Atlanta area). A few of us are also in California, New York, Kansas, New Mexico, Mississippi and Mexico.
Hi, my name is Faith and I'm the publisher of this site. I'm also a documentary producer/director and a documentary consultant.
My production company, Cotton Patch Productions, launched in 2001 as the filmmaking arm for the PBS documentary Briars in the Cotton Patch.
As a television news journalist, video producer and documentary filmmaker, I have produced more than 1500 productions including news stories, PSA's (Public Service Announcements), mini-docs, short films and numerous educational videos for non-profits, government agencies and businesses. My work has been seen on the Discovery Health Channel, PBS and CNN and has received numerous awards including a regional EMMY, several TELLYs and a CINE.
In addition, I am the creator/author of the 7-Day Crash Course: Learn How To Make A Documentary, the Documentary Fundraising 101 Video Course and Documentary Fundraising Tool Kit.  
I have a dynamic network of filmmakers and colleagues who work with me on a per project basis. So the "we" starts with me and expands depending on the needs of your project. 


---
Some of my trusted colleagues include:



Jilann Spitzmiller and Hank Rogerson | Documentors


Jilann Spitzmiller and Hank Rogerson are a talented husband and wife documentary team based in New Mexico, USA. Their work has been seen on the BBC, Discovery Channel, PBS and A&E. In addition, their films have been featured at the Sundance Film Festival, SXSW and Edinburg. They are not only talented filmmakers, they are excellent teachers and mentors to other filmmakers. Learn more about Jilann and Hank's consulting services: Documentary Consulting



Michael Booth | Producer, Scriptwriter

Michael is an award-winning writer/producer who has written and produced hundreds of video and film programs over the past 25+ years, including the documentary Lifting Lives: The Legacy of Paul Anderson (2013) about the 1956 Olympic Gold Medal winner in weightlifting who dedicated his life to helping troubled youth. He won a regional EMMY for Best Script for the PBS documentary Briars in the Cotton Patch (2005) and worked as a script consultant on the Academy Award-nominated documentary film Building Bombs (1991). Mr. Booth's work includes numerous corporate and government programs on a variety of topics, ranging in length from 60-seconds to two hours, as well as broadcast and webcast programming.
Tube Creative | Broadcast Design, Editing

Tube is a post-production boutique based in Atlanta, GA specializing in creative editorial, broadcast design, video editing, motion graphics, and sound. Their studio houses three edit suites, an audio suite with two ISO booths, a 750 sq.ft. insert stage with hard cyc, a spacious conference room, as well as lounge areas and a kitchen/bar.  Tube's talented team, led by founder/owner Chris Downs, is recognized for their top-notch technical abilities and creative aesthetic. www.tubecreative.com



Chris Mattle | Producer, Shooter, Editor

Chris Mattle is one of those guys who can do it all: shoot, edit, produce, write, direct, etc. While working with PBS in New York, he oversaw post-production and edited A Castle in Every Heart: The Arto Monaco Story, a 60-minute documentary that won "Best Documentary" by the New York State Broadcaster Award 2007. After PBS, Chris went on to oversee the entire video/film department at Habitat for Humanity International and now owns his own production company specializing in helping non-profits tell their stories. 




Curtis Bryant | Composer

Atlanta-based composer, Curtis Bryant, has been producing original music for broadcast and non-broadcast media since 1985. Honored by six Emmy nominations, including one for "Best Music Score" for his work on the PBS documentary Briars in the Cotton Patch, Bryant distinguished himself for work on Portrait Of America and other series produced by Turner Broadcasting as well as documentaries and specials produced by Georgia Public Broadcasting, Atlanta Public Broadcasting and other independent producers. www.curtisbryantmusic.com




Indra Sibal Palmer | Everything!

A high level producer once referred to Indra as the "Swiss Army Knife" of filmmaking/media because she can do almost everything! During her time with CNN, she anchored, reported, wrote and produced various news and feature stories.  After leaving CNN in 2003, she launched her own media company, Eternal Horizon, where she has done everything from produce documentaries including Guerilla Radio: The Hip Hop Struggle Under Castro, build websites, to training staff at various international broadcast outlets including GEO News Network in Karachi, Pakistan. She has produced, shot and edited for entities such as CARE, PBS, Farmers' Almanac Television, The 700 Club and Yahoo News.


---
How Much Will It Cost?
Filmmaking involves an endless number of variables that determine the cost for each project. And it's almost impossible to give cookie-cutter prices for documentary production services. An example of the variables include:
How many days of shooting are involved?
What's the quality/type of footage needed (Film, HD, iPhone, etc)
How many crew/people are needed to get the job done?
Any special equipment rentals such as timelapse, underwater, audio or lighting gear?
How much travel?
How much research/scriptwriting/admin costs?
Are we hiring a composer? Are we using pop songs that involve big fees?
Is it a 2-minute short film or 2-hour feature documentary?
Are you a business (for-profit) or a non-profit organization?
A video production can cost as little as $500 for a simple video slideshow to $550,000 for a feature-length documentary.
Click here to learn about the process of making a documentary.
---
What's The Next Step?
Click here to fill out the production request form.
Once the form is filled out and submitted, we'll get back in touch with you (usually within 1-2 days) to schedule a phone call to assess your project and give you an individualize quote.
If you have any questions at all about this process, please don't hesitate to reach out to us directly through our Contact Us form.
---
Not Quite Ready To Hire Us, But Want To Stay In Touch?
Sign up for our FREE monthly Documentary Tips E-news below.
FREE Documentary Tips

Sign up and get free weekly documentary tips on storytelling, gear, legal issues, funding sources, distribution and much more.

Enter your email below and get started on your documentary adventure today!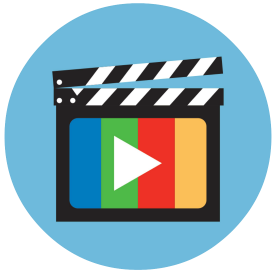 Free Documentary Tips
Sign up and get free weekly documentary tips on storytelling, gear, legal issues, funding sources, distribution and much more.
Enter your email below and get started on your documentary adventure today!

Return Home from Documentary Production Services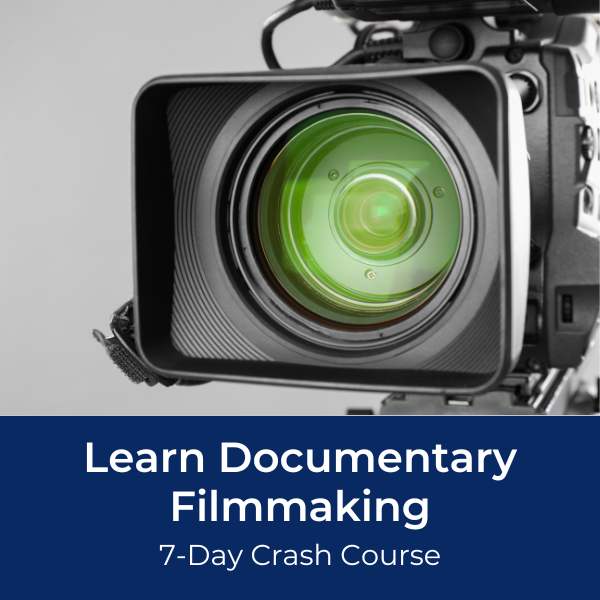 Ready To Make Your Dream Documentary?
Sign up for our exclusive 7-day crash course and learn step-by-step how to make a documentary from idea to completed movie!