Documentary Video Pitch


by Jay Miracle
---
June 11, 2014
As part of our special Documentary Video Pitch series, here's a video submission from California-based documentary filmmaker Jay Miracle.  As one of our first five submissions, we have offered a complimentary critique. The challenge? Pitch the documentary project in :30 or less.


[VIDEO NO LONGER EXISTS]


Documentary Video Pitch (Transcription)
"EXIT is a feature documentary that follows the intimate and rather unique lifestyle of Olivia Bareham who's a death midwife in Los Angeles. And she runs a company called Sacred Crossings. What they do is assist people and their loved ones as well as families to transition through the dying process as well as have a funeral in the comfort of their own home."
---
Documentary Video Pitch Critique
By Desktop Documentaries
First impressions.
EXIT, great name for your documentary.  Check!
The keyword "death midwife" is super intriguing. Great hook. Great beginning to the pitch.  Also, kudos for keeping the pitch under :30.
All is fine, except your ending is not strong enough and fizzles out with "..comfort of their own home" which is a cliché phrase and comes across like a commercial.
Where's the intrigue?  Where's the story?
The pitch needs one last sentence. Something perhaps that introduces us to the "emotional core" or the "conflict" of what your film will be exploring. Without knowing the full story, it's hard to know what that is. Maybe something like... "My documentary is exploring the ….. and …. (any unusual circumstances??)".
Let's use this fill-in-the-blank sentence provide by writer Anne Allen as a start:
"When _________ happens to ________, he/she must _________ or face ___________."
What are the unique or unexpected issues that Olivia must deal with? Are there any potential pitfalls or obstacles?
What will your documentary show that is unusual or controversial?
Why this documentary, why now?  Why are YOU telling this story?
What are some additional strong and compelling keywords that capture the essence of the story you're telling? "Death midwife" is excellent. Brainstorm other keywords that could be used as "hooks" that can be peppered through your pitch.  
Anne Allen says to avoid all cliches such as "web of deceit", "determined to unmask", "forced to confront", "world falls apart", etc.  
Bottom line, Jay.  Sounds like you have the makings of a fascinating film. 


---
What Do You Think Of Jay's Documentary Video Pitch?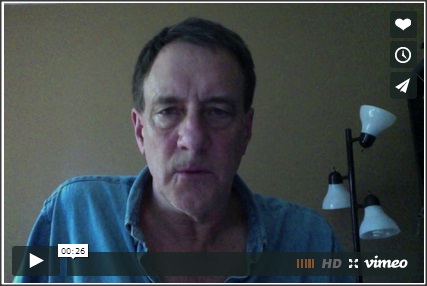 Jay wants to hear from you!  Please share below your insights and feedback regarding Jay's documentary video pitch.
---
Other articles you may enjoy
---
Ready To Make Your Dream Documentary?
Sign up for our exclusive 7-day crash course and learn step-by-step how to make a documentary from idea to completed movie!