How I Got Panasonic To
Send Me To Africa
---
Editor's Note:
How does a filmmaker get Panasonic to send them to Africa on a dream assignment? We heard this happened to our friend Kevin Railsback and we asked him to share what happened.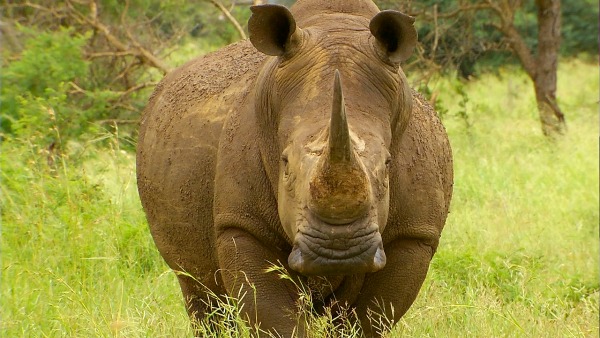 Courtesy Kevin Railsback
---
Guest Post By: Kevin Railsback of Filmmaking Naturally
In April 2005, Panasonic unveiled the HVX200 HD video camera at NAB, the National Association of Broadcasters convention in Las Vegas. Well, sort of. All that was on display was a block of wood underneath a white cloth. It was enough to get the filmmaking world buzzing though.
The HVX200 was being called the "HD Brother" to it's popular DVX100 video camera. A lot of my friends were using the DVX100 and sang its praises. So without even knowing what the camera looked like or what features it had or didn't have, I put in an order for one sight unseen.
When Panasonic began shipping the HVX200, I was one of the first ones to get my hands on one. 
This was great I thought as I was headed up to northern Minnesota in a few days to film wolves. I would be able to shoot in HD!
My euphoria didn't last very long as I realized that having never handled a Panasonic camera, I had no clue how to set the HVX200 up.
Fortunately for me, I found a Panasonic fan forum and fired off a message to one of the moderators, Barry Green.
Barry, messaged me back and gave me some pointers and I went up to Minnesota and shot some great wolf footage.
I didn't realize at the time that people were hungry for footage from this new camera. So when Barry asked me how the shoot went, I said great and sent him a few clips.
Well, Barry flipped and said "HOLEY MOLEY DOGNABBIT THAT LOOKS GOOD! Can I post a link to this in the clips section? This is absolutely fantastic!"
---
Panasonic HVX200 Wolf Footage
Please note: footage contains a graphic predation scene. 
Footage (above) shot with one of the first HVX200 HD cameras
available from Panasonic in early 2006.
---
The clips became what was know as "The Wolf Footage". It seemed that if you mentioned wolf footage, everyone knew the footage you were talking about.
I had thought that was the end of things until Barry sent me an email.
I guess he had been talking to one of the top guys at Panasonic USA and showed them the wolf footage. They were adamant that it wasn't shot on the HVX200. Barry was like "Oh yeah it was!" It was right at that moment that Barry planted the seed that changed a lot of things in my life. He said "Imagine footage like this but in Africa!"  Barry's email to me was simple, "pack your bags, you're going to Africa".
When Panasonic and other camera companies develop new cameras, they like to get them into the hands of people that will actually use them and get their feedback. What I didn't know at the time was that they also like to use footage form these filmmakers to show off what these new cameras can do when they announce them at NAB.
It wasn't long before the details were worked out and I had in my hands a plane ticket to Africa and a pre-production model of Panasonic's HVX300 camera which they would announce in just a couple of months to the world. With instructions not to break the camera, I boarded my flight and headed out to put the HVX300 through its paces. It truly was the trip of a lifetime and I owe it all to simply asking for help.
In the years that have followed that fateful day that I messaged Barry, Panasonic has continued to send me pre-production cameras to get my feedback and shoot some demo footage for them. The latest being the PX270. It's certainly a thrill seeing the president of Panasonic on stage at NAB showing footage you shot and singing its praises. But that's really not the purpose of this article. 
I just wanted to share this story with you to illustrate that you never know what doors will open or what pieces of the puzzle will fall into place by a simple act. If I hadn't messaged Barry to ask for settings, I'd never have travelled to Africa or made the contacts that I have in Panasonic today.
In the journey to make your documentary, treat everyone and everything as a possible way to open a door for you or to help you in some way in your endeavor. You never know how the pieces of the puzzle fit together and if you discount anything it could mean the difference between getting that once in a lifetime interview or help you tell your story in some way.
---
About The Author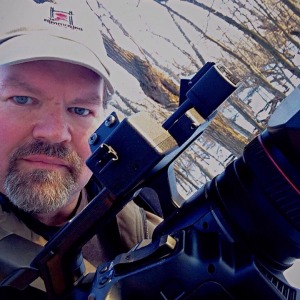 Award-winning filmmaker Kevin J Railsback has traveled as far as Africa to test HD cameras for Panasonic.
His stunning nature and wildlife footage has appeared in productions on National Geographic, Animal Planet, Discovery Channel as well as in commercials for such corporate giants as AT&T.
Through his website Filmmaking Naturally, Kevin loves to share his knowledge of filming nature and wildlife.
---
Let Kevin know your thoughts on his article below.

Join in and share your own filmmaking story!  It's easy to do.  How?  
Simply click here to return to Write An Article.
---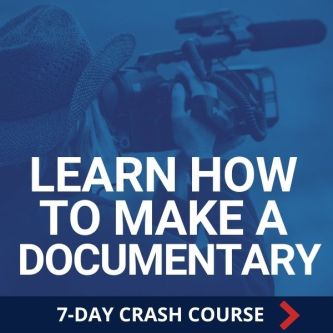 Ready To Make Your Dream Documentary?
Sign up for our exclusive 7-day crash course and learn step-by-step how to make a documentary from idea to completed movie!