---
Netflix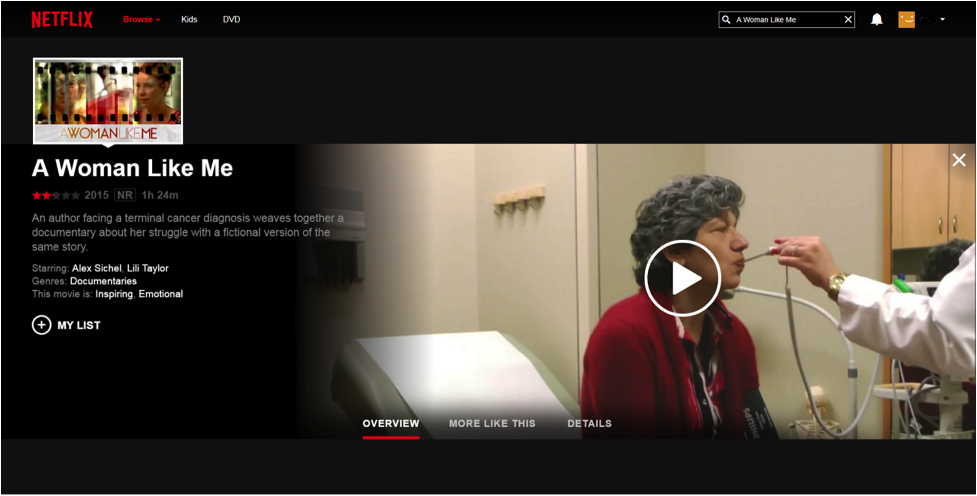 Netflix is one of today's most well-known and respected subscription-based (SVOD or subscription video-on-demand) streaming services. It started by offering DVD rentals and in the early 2000s rolled out streaming video.
Today Netflix has a large content library for millions of subscribers.
As one of the most popular VOD platforms, Netflix is quite selective with the films it chooses to stream.
Each film must be pitched to Netflix.
Some factors that help determine whether or not they will accept your film include a well-known cast, film festival awards and a large social media following.
At the beginning of 2016, The Verge reported that Netflix had over 75 million users and it is still growing today.
---
Google Play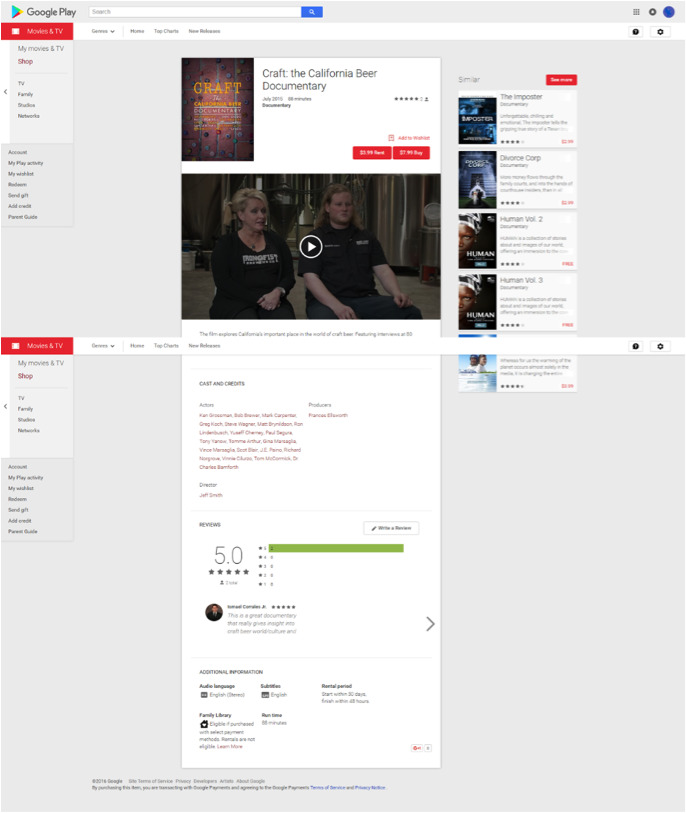 Google Play is Google's store for digital content including music, games, apps and movies.
Google Play has over a billion monthly users, and is a transactional video-on-demand platform (TVOD), meaning that people can buy films individually.
Users can also rent films for a limited amount of time (Download to Rent or DTR) or buy films for unlimited viewing (Electronic Sell Through or EST).
More about how to get your film on Google Play below.
---
iTunes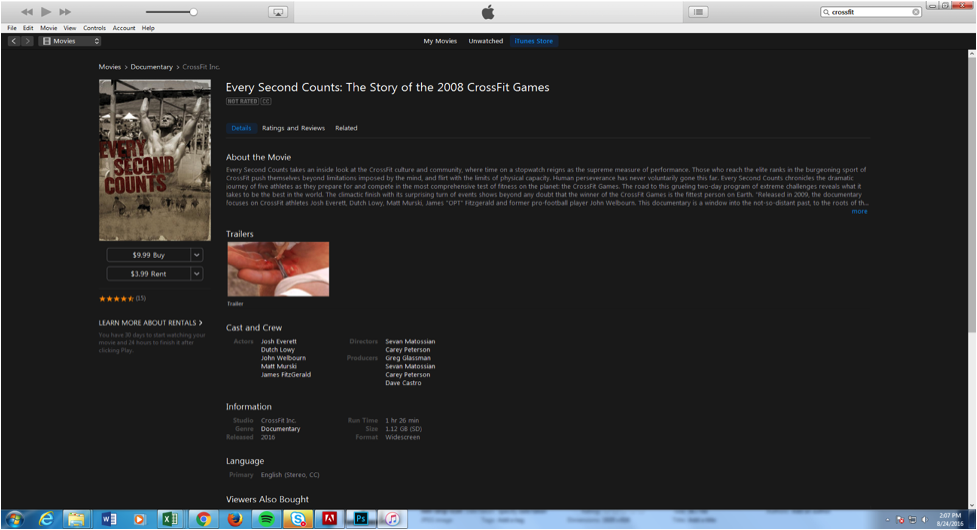 iTunes is the most well-known TVOD store for music, movies, podcasts, apps and more. Millions of users use the platform to buy and rent thousands of movies every year in 57 countries around the world.
iTunes has a reported 800 million users and over 85,000 movie titles, so your film is in great company with blockbuster and independent films alike when you choose to distribute on iTunes!
Keep reading to learn how to get your film on iTunes.
---
Amazon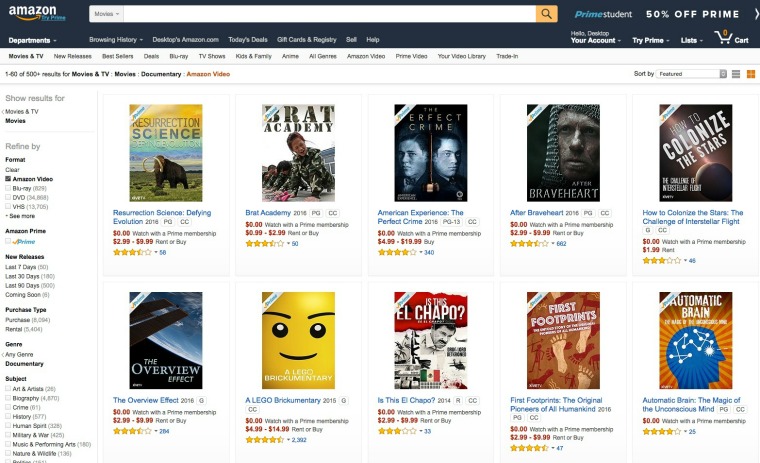 Amazon Video offers a TVOD service that allows people to buy or rent your film.
Through its subscription service Amazon Prime, millions of users can also watch your film for a monthly fee.
"Amazon Prime now has 54 million U.S. members, spending on average about $1,100 per year, compared to about $600 per year for non-members," Consumer Intelligence Research Partners, LLC said in a press release written in early 2016.  
---
How To Distribute Your Documentary On These Platforms?
So how can you get your documentary on all of these platforms?
The solution is to go through a film aggregator like Quiver Digital.
After a flat fee, filmmakers can distribute their film on iTunes, Google Play, Amazon and Netflix and keep all of the profits.
iTunes, for example, will only accept content through a preferred encoding house, who often only work with preferred aggregators such as Quiver.
The content requires a specific format and delivery especially for distribution on iTunes.
The aggregator will encode and deliver content specifically to all four platforms, including assets and metadata.
For platforms that require pitching such as Netflix and cable video-on-demand networks, the aggregator will also pitch your film directly to the platform. Once your film is on the platform, they will pay the aggregator and then the aggregator will pay you!
For example, at Quiver, we charge a flat rate for the first platform you sign up for, and a smaller fee for each thereafter. We also charge for pitches to Netflix and other curated retailers.
We can help with creating assets such as subtitles, closed captions, and artwork for additional fees. After paying this fee, the filmmaker receives all revenue earned from TVOD platforms and payments from SVOD platforms.
Working with an aggregator is paramount to getting your documentary on platforms such as iTunes, Amazon, Google Play and Netflix.
As a documentary filmmaker, you are able to submit all of your metadata and assets to one place for delivery. However, it is important to realize that as a filmmaker, you are still responsible for marketing your documentary so that people can find it on these platforms.
Aggregators like digital distribution company Quiver typically do not execute marketing for films.
For more information: Quiver Digital
If you have further questions on this process, feel free to email info@quiverdigital.com, and our team would be happy to help you!