How we made a little 12 minute documentary - Bad Gud Guy
by Srikar Reddy
(Kolkata, West Bengal, India)
I'm first of all thanking everyone who are among the 10k people who have seen my little 12 minute film @Vimeo as of now!

It all started in the August of 2013 when my first documentary 'Aal Abt Clg' was in the final stages of its making and when a preview of the film was shown in college at an event, I met this guy who was classmate but I have not seen him a single time during the first year of our junior college! I was surprised when I met him through a common friend Himanshu Nahak said that he belonged to the same class as I belonged too and that he never came to college previous year as he was in Bad company and had not attended college even a single day through out the year yet his parents had no idea of his past and he is normal now. what happened in the previous year? If he was very bad who did not attend college for an year then how is he very good now?

This is what attracted me towards his story and I was sure that I had to make a docu-drama on him, I din't know how and when. I was confused. I thought of leaving it. And now after 8 months I have 12 minute film with our 10k audience and likes of filmmakers like Ben Proudfoot, I feel I have achieved it. The making was very simple on a level and very hard on another. And now I want to share with the world how was the journey of making been.

After I persuaded him to give permission to make a documentary for some months he said yes after a condition that his identity should not be revealed. I instantly said yes. The casting was a major issue as none of the people I know agreed to act in the role of a teenager who smoked, drank alcohol and watched porn on very much. That was hard until I thought of this guy Aakash Bund who appeared in my previous documentary too. I thought everything was coming to place and took a breath and suddenly the real guy indirectly said me that he did not wanted to be a part of this project. Shocked.

And the biggest shock became the biggest asset for the film. We had to hire another actor with similar body language to tell his story in front of camera. Since the real guy has already shared everything with us, the only job for one actors was to perform what he did and the other one to simply narrate his story to camera.

It was shot in one day. All the musics were licensed and the editing work started the day we shot and took 20 days for editing again and again with the final length being 16 minutes. So when we had a finished product by the second week of April, I mailed the link to Ben Proudfoot, whose work I immensely respect and really did not expect a reply. But then after week it dropped in my inbox! Ben Proudfoot said that he liked the film very much and suggested to reduce the length. I scratched my head and thought that how can a story of 8 months can be told in 10-12 minutes and started working on it again for few days and then I had this little 12 minute film file ready to be posted online. Nervous and Excited, I mailed Ben the shorter version and he replied really soon this time saying that the film was "Great".

As of now Bad Gud Guy was seen by 10k people closely and will be screened in schools and colleges in India in the coming months!

What I learned through out the process was that there might be many challenges, problems and dead ends while making a documentary/film but it is up to you that how you take those dead ends and start in a new direction and make great product finally!

Bad Gud Guy | Documentary Short

Your Feedback
Please leave feedback and comments below.
Join in and write your own page! It's easy to do. How? Simply click here to return to Write An Article.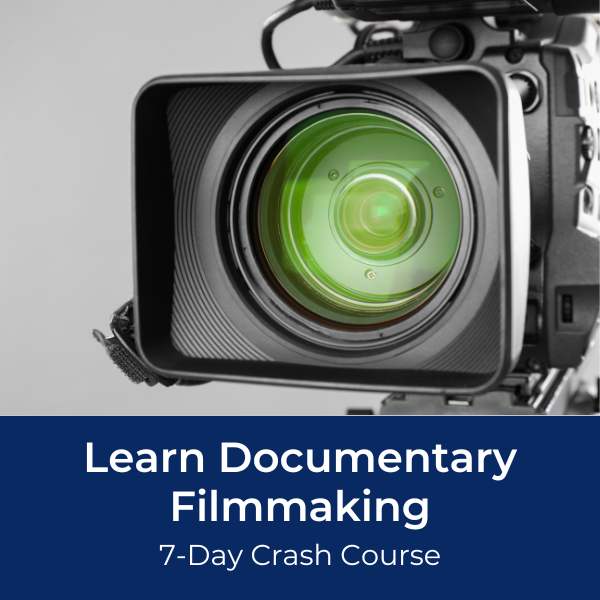 Ready To Make Your Dream Documentary?
Sign up for our exclusive 7-day crash course and learn step-by-step how to make a documentary from idea to completed movie!