One Man Production Company Kit
by Andy O'Neill 
(Dublin, Ireland)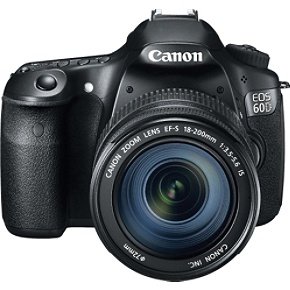 Canon 60D

I wanted to share what I use for my documentary and video projects in case it's helpful to anyone. Below is my "One Man Production Company Kit":

Submitted June 2015

Cameras:
Panasonic GH4
Canon 60D

Extras
2x16GB & 1x4GB high speed SD cards
Camera cage for GH4

Lenses:
Canon EF 50mm f/1.8
Canon EF-S 18-55mm f/3.5-5.6
Panasonic Lumix 45-200mm f/4-5.6

Lighting:
3x800w redheads w/ dimmer switches
Various gels/ diffusers

Sound:
Zoom h4n digital audio recorder
Sennheiser EW100 g3 wireless lav kit
Rode NTG-2 shotgun mic

Various XLR cables

----

How I use them:

The Panasonic GH4 I mainly use for documentaries and some corporate work depending on what the client is looking for.

With the MFT sensor it's easy to keep focus even in a run & gun situation for documentaries while having amazing quality.

The Canon 60D I use for low budget narratives mainly, but also for some of the corporate work if the client only needs a HD web output. Sometimes I use it for interviews in documentary and as a B-cam as I have an amazing editor who can make it all fit together seamlessly.
What do you think of this one-man video production company kit? Please leave comments and feedback below.

Best Documentary Video Camera for (under) $2500
Archived Comments for One Man Production Company Kit

Jan 21, 2016
Best gudi 
by: Dr A Rehman 

You people are doing commendable job to learn and motivate people specially for new comers in the field of media.
Jul 23, 2016
Good 
by: Nelson 

A million thanks to you. please I would be happy if you could send me your contact. my email is rhymer5000@gmail.com
Dec 18, 2016
VERY GOOD 
by: RADHAKRISHNA MYSORE 

Good. A million thanks to you. please I would be happy if you could send me your contact e mail. my email id is radhakrishna.placemant@gmail.com
Sep 23, 2017
Thanks to you 
by: CK 

I am searching for long time and I got lot of things from this site again thanks to you.
Share your own gear kit! It's easy to do. How? Simply click here to return to Video Production Equipment List.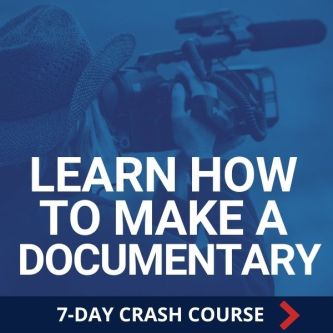 Ready To Make Your Dream Documentary?
Sign up for our exclusive 7-day crash course and learn step-by-step how to make a documentary from idea to completed movie!