Pittsburgh-Dublin Amateur Boxing Tournament | Documentary Idea
by M.M. McSorley
(Pittsburgh PA)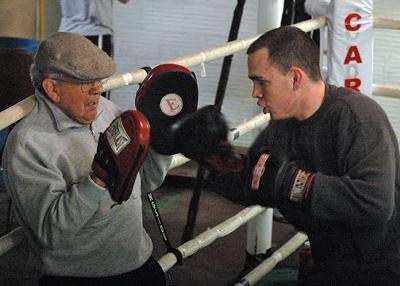 I am involved with local amateur boxing here in Pittsburgh and our gym has put together an interesting international event that I strongly feel is worthy of a documentary.

We are currently raising $ to send a team of local amateur boxers from here in Pittsburgh to The Bracken Boxing Club just outside Dublin. We are heading there the last week of October. In turn, they are coming to fight us here on March 16th, the day before St. Patty's Day. The day after the fights, the kids all get to march together in the Pittsburgh St. Patty's Day parade which is the 2nd biggest in the country.

Our gym is cash strapped and we have no budget to pay anyone for this, including airfare to Ireland. If someone only wanted to do the Pittsburgh portion of this, thats ok by us too. If you are interested, please email me your contact info along with info on previous work. We'll take a beginner, beggars cant be choosers!

There are lots of characters from both countries gyms. I am sure that great footage will be caught by whoever is willing to do this.