Self Exploration | Documentary Idea
by Neil Baumann
(Cleveland, Ohio USA)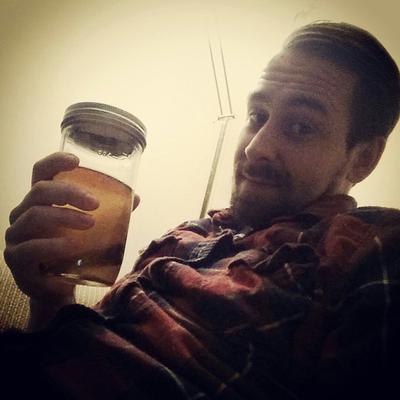 me now
December 30, 2014 - Hello My name is Neil Baumann. I am 23 years old and I will be successful. Here are my thoughts.

I come from a suburb of Cleveland Ohio and ever since I could remember I have always been "wired" differently. I was never content with settling down or staying in one place for too long.

Since I was a child I have always had this feeling that I was going to be/do something great. When I was 20 years old I left Cleveland ohio with a couple people I only knew for about 24 hours. It was a group of 5 and we all had the same mindset, we wanted to get out of ohio and try out our luck.

We went to the Sarasota/Bradenton area and gave it a shot for a week.

Before I could realize what was happening I was left on the side of the road on Anna Maria Island FL. I had no money and absolutely no place to stay. But what I did have was a burning fire in my heart. So much ambition that I couldn't justify "settling" and going back to what I ran from... but I made it work!

I was homeless for 2 months and I got several jobs working on the island and a night club in Sarasota, which eventually turned into me becoming free and independent for the first time in my life. I started realizing that I could do anything I set my mind too. So many people doubted me every day and I continued to prove them wrong.

Eventually I met a beautiful island girl and fell in love from the second she looked at me. But what I didn't realize was that me falling in love caused me to forget about my dreams and it caused me to do the one thing I couldn't stand, SETTLE... So 2 years goes by and many painful nights of holding on to a dream girl that continued to cheat and hurt me, Until now..

I moved back to ohio after realizing that I have been blind for so long to what I originally have set out to do.. I had to go.. I could not justify staying with her when in the back of my mind I wondered "what else is out there, how far can I push myself to become the wealthy successful person I always wanted to be."

So here I am sitting in Cleveland ohio with no money to my name and a heart full of ambition and drive to achieve greatness.. My thought is "what if I would of been recording the past 3 years of my life? What if I were to record a young man that has no filter on what he records (parties, drugs, sex, EVERYTHING).

What I want to do is find a female that has the same mindset as me and the same goals as me and have us record our own lives. so the viewers can see two people of opposite sex strive for greatness and give everything they can to get what they want. So young men and women can be inspired and have a chance at truly believing that they can achieve anything they want to if they set their mind to it..

I mean it when I tell you, I will not fail, I will not give up on my dreams ever again.

I want to record the next couple years of my life and hers (whoever it is I find).

So I guess this could be a documentary about self exploration, triumphs, failures, drug addiction, or anything of that matter.

One thing ive learned is that life is very unpredictable so I couldn't tell you where this video will go.. But I do know that my life has been unfolding in a way the it couldn't be coincidence. It is faith.

Ive seen the signs, I have to do this. So im asking to please give me the funding to get everything I need to shoot a documentary, and interviews.

I do not need professional equipment just the basics (Go Pro, multiple cameras, mics, lighting, everything). If I could get additional funding to get back out of ohio and travel around the country like I always wanted to do that'd be great. If not I can save the money.

Im saving 15 grand for my travels (and a car) and then an additional 5 to 10 grand for the equipment.. I know I do not have a lot of experience in film but I do know that I am going to make this happen with or without anyones help. I will become a millionaire and I will not let up until I am.. In the process of doing that I will do a lot of soul searching and also go to all the music festivals I always wanted to go to :).

Thank you for your time and I promise you if you give me a chance to explain in person or let me talk over the phone I can go into this a lot deeper. I have had so much happen to me in the past 3 years that would have been INCREDIBLE footage to have for a documentary. I have come from nothing. This is the journey of a young man proving to everyone that you can be anything you want.

--------
Your Thoughts

What do you think of this documentary idea? Leave comments below.