Steps to making a documentary
by Heather
(Missouri USA)
Question: I'm wondering what are the steps to making a documentary? I'm working on a project for school and not sure where to start. I have a small camcorder and a mac laptop. I have put together a couple of music slideshows for my family, but that's about it. Thanks for your help!

Desktop Documentaries | Answer: The first step to making a documentary of course is to figure out what the documentary will be about. The key is to choose a subject that interests you and that has plenty of visuals. You can certainly make a documentary just from using photos! Since you have already done slideshows, this could be a good place to start.

Since you have a Mac laptop, I'll assume you have iMovie on your laptop which is a great beginners video editing software.

Once you have figured out the subject of your documentary, it's time to get some interviews. Let's say for example you want to do a documentary on your school's band. Find someone in the band who you think is an interesting character and interview them. Also interview the band director to get the big picture of what the band does. When you interview these people, make sure your background has musical instruments so that the stage is set for your story. And make sure you are getting good audio.

So once you have interviewed everyone you think is important for your story, make sure you have all the visuals you will need such as photos or video of the band rehearsing, repairing instruments, competitions, etc. Again, if you want to just use photos along with the voices of people you interview, that could be the base of a good documentary.

Listen back to all your interviews and start piecing together and weaving together a story using their words. If you want, you could also add a music track.

Those are some very basic steps to making a documentary.

Hopefully that helps!

For more complete instructions on how to make a documentary, you might want to check out my 7-day documentary crash course:

How To Make A Documentary | 7-Day Crash Course

Good luck!

Join in and write your own page! It's easy to do. How? Simply click here to return to Ask a Question.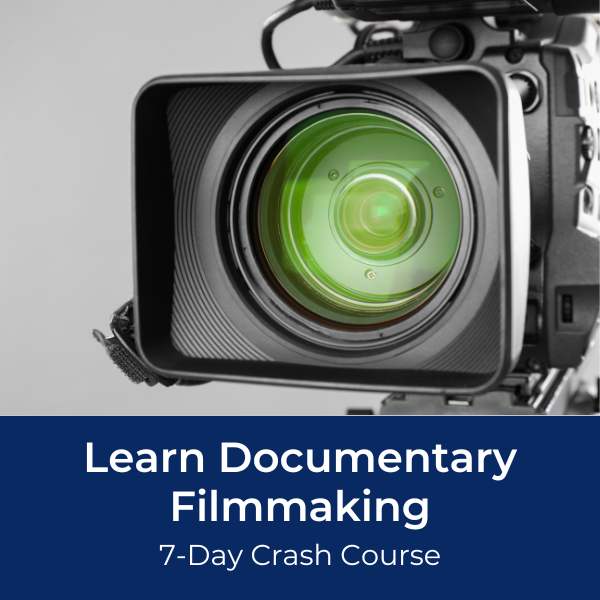 Ready To Make Your Dream Documentary?
Sign up for our exclusive 7-day crash course and learn step-by-step how to make a documentary from idea to completed movie!