The Nomad Trip | Documentary Idea (In Production)
by Nathan
(Texas)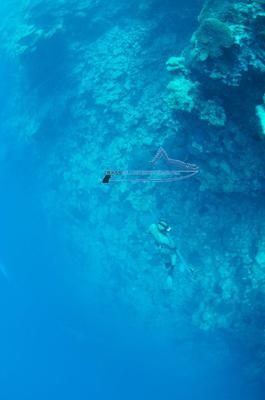 Deep Freediving
The Nomad Trip is a documentary in production focusing on leaving the corporate rat-race. The vehicle is a sailboat on a circumnavigation. It's really a story about my journey: losing a father, and then getting a phone call in the middle of the night that my mother had a heart attack. I decided that night that I would leave, take my mother with me, and sail around the world - sailing, freediving, and living in harmony with the ocean.

The documentary will be split into 4 parts, each comprising a full 2 hours of footage. It will showcase the preparation - getting our lives in order, planning the trip, buying and outfitting the boat, and finally launching - through the completion of a complete circumnavigation.

The destinations will be the most remote spots on the planet - with an emphasis on nature, living off of the water, and finding harmony between ourselves and the ocean. There will be a significant amount of underwater photography/videography, as well as guest appearances by prominent marine biologists, freedivers, and adventurers.

For all of the circumnavigators - there has not been a documentary that probes into the cruising culture, the cultures of indigenous people on remote islands, and the vast diversity of marine life - all while tying it together with discussions on the future of our planet, leaving the pre-destined 9-5, and the effect of our species increasing the distance between nature and our day-to-day lives.