Water Scarcity | Documentary Idea
by Dinesh Vishwkarma
(Nagpur, Maharashtra, India)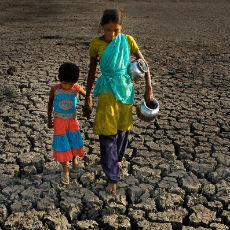 My documentary idea focuses on regions in Maharashtra where due to water scarcity, farmers are committing suicide, and even there is lot of problem with drinking water.

There are villages which are facing drinking water scarcity, from the water sources they are getting salty water, which is not drinkable. Some where people even need to travel about 10 kilometer for drinking water. Some where people wasting lot of water which can be use save lives. People are dying, suffering from water born disease due to contaminated water.

This is my documentary idea. Can you help?