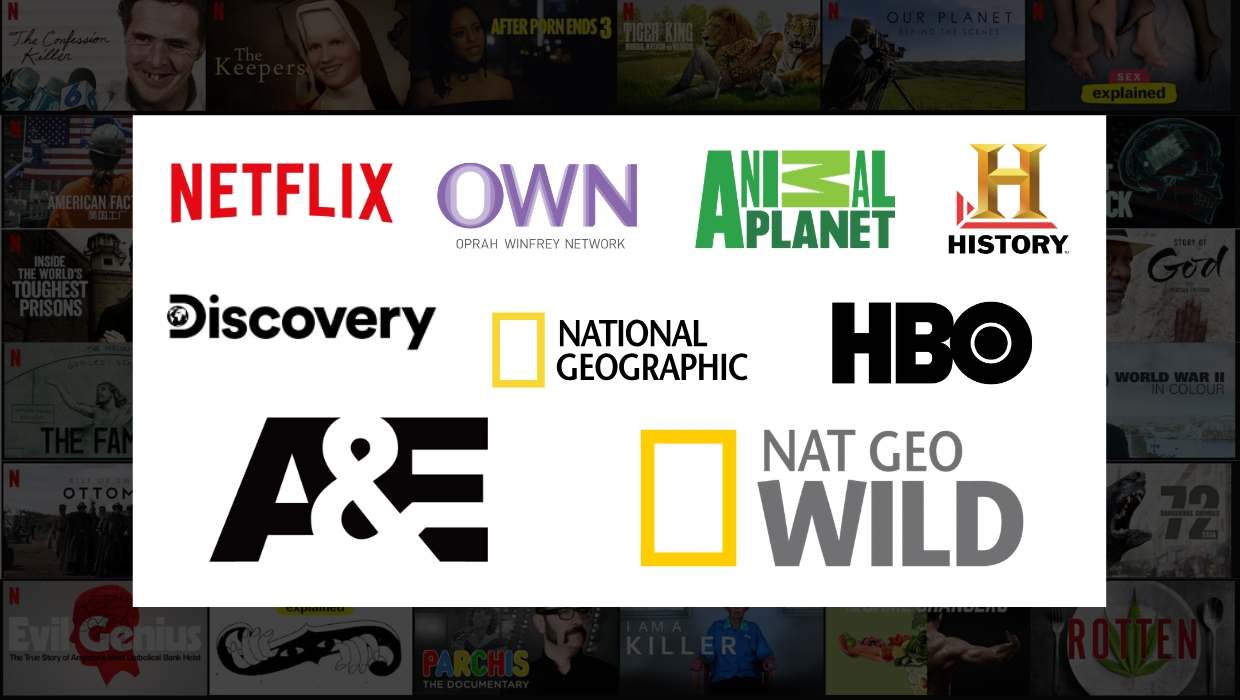 Why Netflix and Other Cable/Streaming Outlets Need Your Documentary (Right Now)

Guest Post by: Peter Hamilton - Documentary & TV Business Consultant
Published: June 11, 2020

We are facing an unprecedented opportunity in the documentary and unscripted world.
A recent story in the New York Times reported about the complex system of COVID-testing and armband ID's used by the director Baltasar Kormakur to get his Sci-Fi series back into production.
And that's in Reykjavik, Iceland, the most isolated and controllable country in Europe!
Imagine how tough it's going to be to resume work in Los Angeles, New York, Vancouver, Toronto and other big-city production centers where COVID has suspended the hundreds of Scripted series that were in the planning or production stages?
And it's not just Scripted that is impacted: most popular Reality series – from 'Occu-soaps' to shiny-floor elimination shows like "Dancing With the Stars" -- are locked into a COVID 'pause'.
Many commissioned Netflix Originals are paused because the productions aren't 'COVID-safe'.
---
We're Facing a 'Content Desert'
According to Omdia Research, Netflix launched 657 first-run original titles in 2019, up from 386 in 2018. A comparable 70% increase was projected for 2020.
The suspension of so many of these programs means that we're heading towards a 'content desert!'
For Netflix, the program drought will be even more severe because it is also losing its high-rated reruns of broadcast classics like Friends because they are returning to the studios' owned streamers, like WarnerMedia's HBO Max.
Meanwhile, viewing has expanded as stay-at-home workers and the suddenly unemployed eat up more video entertainment than ever.
A comparison of Nielsen audiences from a year ago to the COVID period to date (3/11-5/12/2019 vs. 3/9-5/10/2020) reveals substantial gains for most cable networks. Examples are CNN (136%), FYI (65%), Smithsonian (41%), Nat Geo Wild (35%) and TLC (27%).
These gains are all the more impressive when they are set against losses in distribution due to cord-cutting: PayTV platforms lost 2.1 million video subscribers in 1Q 2020.
Netflix is charging ahead with the documentary buying process despite their closed offices and work-at-home mandate. Their focus is on projects that are ready for acquisition or can be completed in 2021.
Filling The 'Content Gap'
How can programmers refill their suddenly shrunken pipelines with fresh and appealing programs?
The Documentary & Unscripted category is an important solution because many productions can be developed and delivered without running into COVID distancing restrictions, and archival footage is an important and widely used solution.
Archive-based programs can be developed and produced with small, remote teams led by a researcher/writer and editor.
The process is efficient, enabling shorter terms from green light to delivery compared with Scripted.
Costs can often be controlled via output deals with major archive owners.
At the most basic level, producers are filling gaps in the schedule with narrated clip shows, ranging from battle highlights to animal behavior.
---
What Netflix/Television Buyers Are Looking For
Historical/Archival
In the History genre, buyers are looking to commission Original programs that are footage-based and tied to anniversaries of era-changing events. These are the moments that generate extensive social and press coverage which the platforms can in turn harness to promote viewer awareness and sampling.

A notable recent model is Tom Jennings' "Apollo: Missions to the Moon" for National Geographic Channel. Jennings uses a cinematic style in which a multi-layered archive is cut to tell the story without narrator or presenter.

In a call-around to producers last week, I learned of archive-based projects that are in contract and that focus on great leaders, celebrity bios, historic sports rivalries and championships, wars and political conflicts, and more.

Other History projects earning a positive response from commissions are inspired by "Nutopia's Last Czars" for Netflix. The format blends archival footage with CGI and small-ensemble dramatic reenactments that can pass COVID production safety rules.
The audience for Current Affairs programs has also expanded in response to a cascade of recent unsettling political events that are now being amplified by coronavirus. The George Floyd killing is a powerful example because it motivates documentarians to tell their stories, and in a category – Current Affairs – that relies heavily on access to footage.

Backyard Wildlife
The popular Wildlife pipeline needs to be replenished now that David Attenborough and the big BBC Natural History Unit-style productions are grounded.

Buyers are turning to "Backyard Nature" where cinematographers combine their owned footage with current sequences that they can capture locally. This marks a shift from the magnificent sequences of Our Planet to endearing character-based stories of animals and people.

Wildlife producers are also turning to archival footage sources such as footage.net.
For example, the format of Natural History New Zealand's Extreme Animals is a countdown of the ten most extreme critters for any given behavior or location. The sequences are drawn from the NHNZ's deep archive.

While archival footage is unlikely to deliver a replacement for a suspended next series of a scripted hit like The Handmaid's Tale, the good news is that in the coming "Content Desert," archival footage sources will play an important role in filling the shrunken pipeline.
These type of creative programs across many genres and cost levels will help bridge the gap between the pre-COVID production boom and post-COVID recovery.

Ready to pitch your documentary to Netflix? Here's How



---
About The Author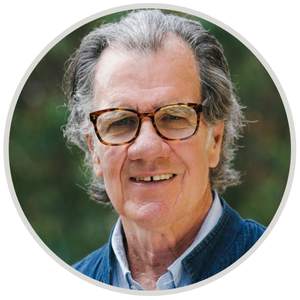 Peter Hamilton is a media & business strategist and former CBS executive who has directed his New York-based international consulting firm for 30+ years.
His clients have included NBC, A+E Networks, National Geographic Channels, Global Canal+ and BBC; the Rockefeller Foundation; and governments, including Singapore's IMDA. He has planned and helped launch dozens of channels, notably for Discovery International.
Peter is the founder, editor & publisher of Documentary Business, giving weekly insider analysis to 20,000+ executives and producers worldwide.
He is the executive producer of Season of the Osprey for PBS Nature and worldwide distribution.
His office, Peter Hamilton Consultants, Inc has produced a series of premium industry reports/guides, including the resource-packed course: Selling Your Documentary To Netflix and The Streamers 2023.
Hamilton was educated at The Wharton School, UPenn (MBA) and UMelbourne and regularly presents at major conferences, including MIPDoc and Sunny Side of the Doc.
Ready To Pitch Your Documentary To Netflix?

Selling Your Documentary To Netflix and the Streamers 2023

---
---
Documentary Financial/Business Guides
by Peter Hamilton Consultants, Inc
New! Documentary Sales & Distribution Courses and Guides:
Netflix 2023: Selling To NETFLIX & The Streamers! Do you have a great documentary idea or an amazing series you know Netflix would love? This resource-packed course gives you everything you need to know to win a Netflix or Streamer deal. Includes 950+ searchable Netflix database, pitch deck sample, live Q&As and much more!
Documentary Sales & Distribution: The Ultimate Guide For Selling Your Documentary For Maximum Profit & Impact - A perfect complement with the Netflix Course. Learn how to generate multiple streams of income with your documentary.
Documentary Success Stories: 50 Case Studies - Get a roadmap of success for your own documentary by learning how other top filmmakers navigated the complex world of production, film financing and distribution. Get inside strategies & data from 50+ award-winning documentaries and unscripted projects.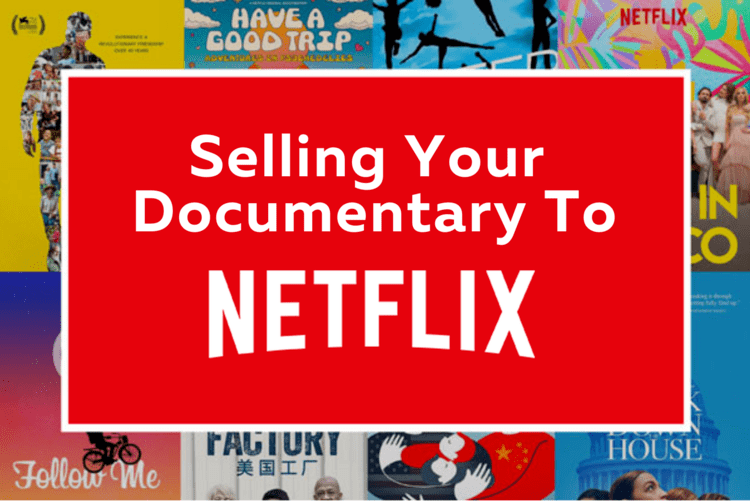 Selling To Netflix & The Streamers 2023
Return to How To Get Your Documentary On Netflix