Camcorder Reviews
See what others have to say or share 
your own review!
---
Camcorder reviews: There are so many variables for documentary filmmakers when choosing what camera to shoot their documentary with. So the right choice for one filmmaker is not necessarily the right choice for someone else.
Here's your chance to share your personal experiences and very own camcorder reviews! This is a great way to give back to the filmmaking community by sharing REAL feedback from a REAL user.
---
Some questions to consider when choosing a camcorder:
What's your budget? If you can only afford $100, then you'll either need to find a really good deal on a used camera or go for a pocket camera like the Flip.
What is the final output? If you hope to have your documentary picked up by Discovery Channel, then you're going to need to make sure your footage is GORGEOUS. That means getting a pricier HD camera. But if you only plan to have a web release of your film, then you have more flexibility.
What will you be editing on and how will you transfer your footage?
Will you be shooting in super cold climates or a rough environment?
Will you need great audio? Or are you just looking for stellar footage?
---
Ideas for your review:
Have you had a good or bad experience with a certain camera?
Got a top 3 list of best camcorders?
Your pick for worst camcorder EVER?
Got a story to tell about a camcorder experience and how the camcorder came through for you (or not)?
Favorite camcorder features?
Make it short or make it long. Let's hear what you've got to say about camcorders!
---
Review a Camcorder!
Please, "keep it real".. this is not a place for selling your product. These are personal reviews intended to help fellow filmmakers. Share now!
Other Camcorder Reviews
Click below to read other camcorder reviews...
---
Research Camcorders
---
Related Articles

Return to Desktop Documentaries from Camcorder Reviews


---
Don't Miss A Single Filmmaking Tip!
Sign Up For Our FREE Monthly E-newsletter
And Get A Free Gift. Learn More.
---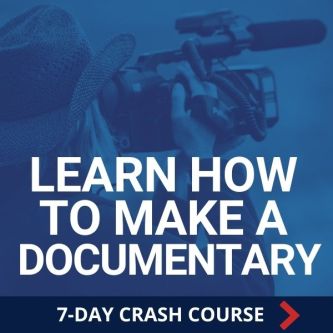 Ready To Make Your Dream Documentary?
Sign up for our exclusive 7-day crash course and learn step-by-step how to make a documentary from idea to completed film!