Contact Form
Hi there. So glad you stopped by! 
How can we help you?
Getting Help With Your Documentary
One of our favorite things to do is interact with passionate documentary filmmakers. Unfortunately, there is not enough time in the day to answer every question that comes in. 
The best way to get one-on-one help is through our Documentary Courses via the discussion chats with the instructors.
For additional help, check out Documentary Resources page.
Please Note: If you have a documentary idea, new idea pitches are not being accepted at this time. Feel free to browse the 150+ documentary ideas that have been pitched to us in the past. (We may re-open pitches in the future, so please keep checking back).

For all other inquiries, fill in the form below and we promise to get back in touch as soon as possible. 
---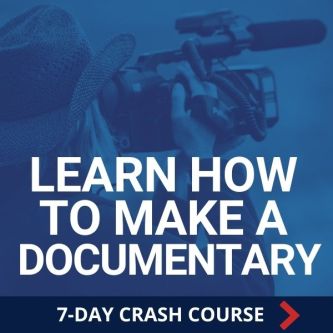 Ready To Make Your Dream Documentary?
Sign up for our exclusive 7-day crash course and learn step-by-step how to make a documentary from idea to completed film! 


Our physical mailing address:
Desktop Documentaries, P.O. Box 6252, Americus, GA 31709


Return to Home