15 Minutes of Fame Film Festival
by Golden West Films
(Palm Bay, Florida USA)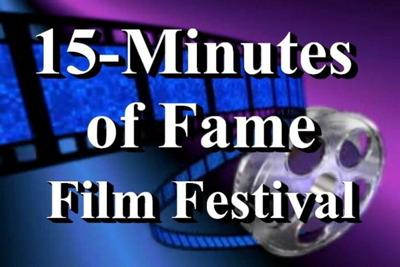 The "15-Minutes of Fame" is a selection of short, independent films that are 15 minutes or LESS, produced by filmmakers from across the U.S., and around the globe. Whether this is your first film, or you are a seasoned filmmaker, we'd love to be able to screen your film for our community.


Located in beautiful Palm Bay, Florida, the festival is held twice a year every winter and summer.
We welcome everything from music videos and documentaries, to animation and narratives. Our goal is to provide a public showcase for quality films that might otherwise be ignored.
The festival was founded in 2009 by husband-and-wife filmmakers Ray and Migdalia Etheridge. The Etheridges are included in a panel of five judges, who evaluate entries on their originality, technical merits, script development, acting, and entertainment value. All of the best films, as selected by our judges, will be shown at a public screening. For our last festival, we received 152 entries, and 50 were shown to our community.
AWARDS
Judges will select "Best" films in the following categories, and winners will receive an Award Certificate:
Best Music Video
Best Director
Best Documentary
Best Screenplay
Best Horror
Best Drama
Best Comedy
Best Family Film
Best Foreign Film
Best Animated
Best Cinematography
Best Editing
Best Short
Best Florida Film
FOR MORE INFO AND TO SUBMIT YOUR FILM:
http://15minutefilmfest.com