Pond5 Stock Footage Review

Selling and Buying Royalty Free Footage Online
---
March 13, 2011
This weekend I created an account with Pond5.com and uploaded my first two video clips. This is very exciting for me for several reasons.
I have tons of footage that just sits in drawers doing absolutely nothing, so why not post them on the web and get them working for me to create some extra income.


As a documentary filmmaker, it's great to find another user-friendly resource for royalty free stock footage.


I have traveled the world over these past fifteen years and gathered some gorgeous footage that, for whatever reason, never got used in the projects I was working on at the time. It's always bugged me that these great shots never got to see the light of day. So why not make them available to someone else who can put them to good use. It's a win-win!
---
What is Pond5?
Pond5 is an online hub for stock footage. You can buy or sell royalty free footage. The clips range in length anywhere from 3-60 seconds and they are each individually priced by the artist. From a quick scan, the average price range seems to be between $20 - $50 per clip. Some clips are even free and others are priced much higher for speciality footage.
As a test, I uploaded the two clips below: 
[CLIPS CURRENTLY UNAVAILABLE]

It took some testing to find the correct settings. Since the footage was shot on a Panasonic DVX100-A on mini-dv tapes, here are the settings I chose: 


File Format: Quicktime Movie (.mov)
Compressor: DV/DVCPRO – NTSC (720 X 480)
Video Codec: DV
Field Rendering: Progressive
Aspect Ratio: 16:9
Quality: Best
Frame rate: 29.97
Audio: 16-bit


The process was simple and straightforward.
Pond5 does not accept footage from consumer "flip-type" cameras, cell phones or other "simulated HD" sources. They are looking for high-end professional shots and there is an approval process before the clips are made available for sale.
It's been five days now since I uploaded my two clips and they are still unlisted "pending review." When I sent an e-mail inquiring about the approval process, I was told it could take up to two weeks for my clips to be reviewed.
UPDATE (6/27/11): I finally just heard back from the Pond5 curator (three and a half months later!) and I'm told my two clips have been reviewed, however they're saying the clips need to be re-uploaded in their original format without the black bars. Unfortunately, that's how the footage was original shot. I'll try some different clips and see if I have better luck. 
---
Here's How It Works
The artist/owner keeps all ownership rights to the footage and receives a 50% cut of the sale. So if a clip is sold for $40, the artist receives $20. And a clip can be sold an unlimited amount of times.
I recently watched an interview with a former stock broker who says his 12-year old son makes $500/month selling his footage on Pond5. Is that realistic? Give your opinion below.
There are all kinds of categories of footage available on the site. Everything from "abstract" to "news/documentary" to "technology". In addition, they have music and special effects sections as well. I have some great music from Africa that I've got in my cue to upload next!
So far, I can highly recommend Pond5 for ease of use and a great selection of stock footage clips. If you decide to sell your footage, make sure to read their video requirements.
If you're a documentary filmmaker and looking for royalty free stock footage for your project, you may find what you're looking for on the site. Buying a $50 clip of footage from Guatemala is certainly a lot cheaper than traveling there yourself or hiring someone.
---
Do you have experience with Pond5 or any other online stock footage company?
Is it realistic to make $500 per month selling stock footage? Please share your opinion and feedback below!
What Other Visitors Have Said
Click below to see contributions from other visitors to this page...

Yes, You Can Make Money With Pond5
Yes you can make 500$ dollar a month if you have good photography skills. You should have some different pictures of many and make sure that the photo …
Pond5 -- jury still out
I have uploaded clips to Pond5 having seen it as the best place to submit footage... you're right about the awful review times, I've waited over a month …
---
Related Articles:
---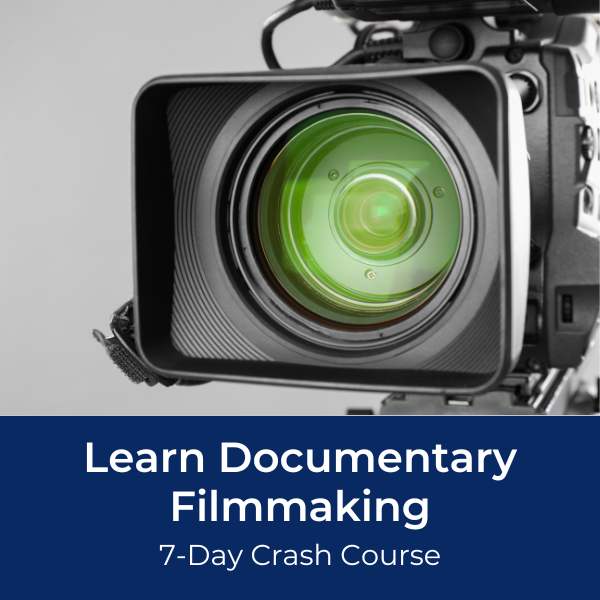 Ready To Make Your Dream Documentary?
Sign up for our exclusive 7-day crash course and learn step-by-step how to make a documentary from idea to completed movie!