A new flimmaking approach for a new year in 2012
by Scott
(Georgia, USA)
I've spent a good portion of this past year making mistakes and learning. One of the things I'm learning about myself is that I am finding myself making essentially the same video over and over again.

I've volunteered to do a lot of video work for non-profits in my area and while I feel that each video I have made has been helpful in spreading a valuable message, I can't help but to think that some more unique approaches to storytelling could help me become more successful at what I want to do and at the same time, a different approach to making a video could be even more helpful for those organizations that I want to continue helping.

Here's an example of what I'm talking about. I recently did a "thank you" video for some friends that own a fair trade coffee business. My "approach" was simple (as it tended to be for most of last year). I placed the camera in front of the owners, had them say "thanks for a great 2011" (in more words than that) and then simply placed some 2011 coffee b-roll footage over their voices. It worked. They were happy and from the looks of it, the video is getting "liked" since it went out in their January newsletter. But "professionally" I was not satisfied with it. The whole video was typical. Nothing in the video showed much in the way of approach or method. Sure, I had some country names bounce around the screen in text to help show what countries they buy their coffee from. But all in all, I didn't feel like I was creating anything that was going to make them stand out or my work stand out.

This blog has been a confessional for me as I work my way toward becoming a filmmaker (whatever that is). I've shared my mistakes and my successes. With this blog I want to share my direction (or at least share that I want to have more direction in what I produce). With all of this in mind, I am meeting with my local humane society tomorrow to volunteer my photo and video services to them. What I don't want to do is create a video where the managers and caregivers say what they do and why it is needed and then place b-roll of caged cats and dogs over their voices. I want to produce some videos that are funny, that have a clear approach and execution.

I know this site is about documentary filmmaking, but does a video that documents what is taking place have to be unrehearsed? Can I not take the general message of hope and understanding and have some fun with it? Where is the line? What is the difference between a documentary and a commercial?

Check back soon as I will be posting my "documercial" (just coined that phrase!) as soon as it's done.
Join in and write your own page! It's easy to do. How? Simply click here to return to Filmmaking Amateur Confessions Blog.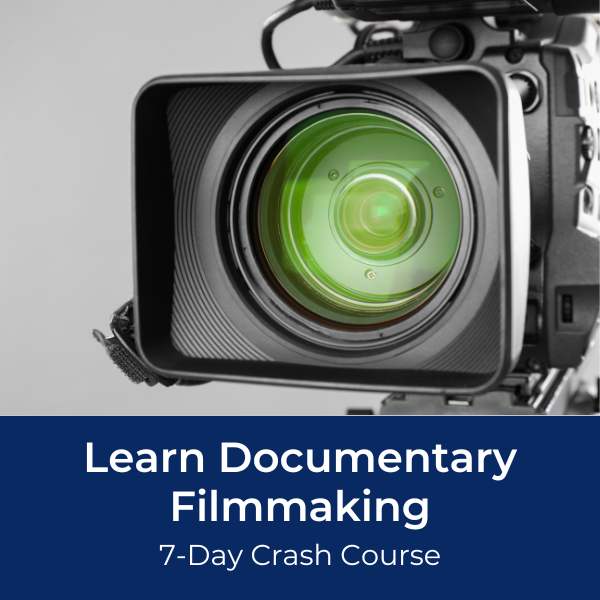 Ready To Make Your Dream Documentary?
Sign up for our exclusive 7-day crash course and learn step-by-step how to make a documentary from idea to completed movie!