Confessions Of A
Filmmaking Amateur
---
Are you a filmmaking amateur? Are you just getting started and trying to learn the basics? Are you overwhelmed with the filmmaking process?
You are not alone!! 
Documentary filmmaking requires a multitude of skills and talents. To be successful, you have to become part techie, part storyteller and part business person. From choosing the right equipment like camcorders, computers and software to scriptwriting to fundraising -- it's enough to make your head spin!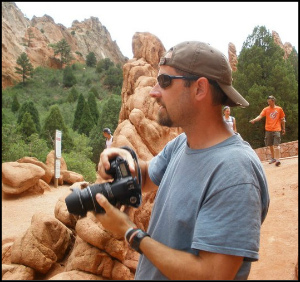 No one understands this more than Scott (pictured left) who started off in video production right out of college, working briefly at a TV station in master control and dabbling a bit in reporting. Life has a way of sidetracking us sometimes and Scott transitioned into more of the business side of things working in communications-corporate-marketing at Habitat for Humanity International for ten years.
Although immensely enjoying his time at Habitat, and continuing his passion for photography on the side, he couldn't seem to shake the constant tug back to filmmaking - it just never seemed to get out of his system.
Scott made the bold move to step away from the comfort and security of his 9-5 job in mid-2011 to pursue his dual passion of photography and filmmaking.
We thought this was pretty cool, so we asked Scott if he would be willing to document his journey as he re-enters the filmmaking world and share what he learns as part of a special "Filmmaking Amateur" blog here on Desktop Documentaries.
You can participate too! Read Scott's blog posts below, make comments, interact with Scott and even write YOUR OWN "filmmaking amateur" blog post.
---
Two Ways To Participate
Follow the blog entries below -- either join in on the conversation at the bottom of each page or write up your own blog post in the section provided below. It's super easy and it's free to join in!


---
Instructions For Writing Your Own Blog Post
Choose a specific topic that represents a filmmaking lesson you've learned in the past or are in process of learning right now. (Examples include why you chose a certain piece of equipment over another, a fundraising success example, a lighting trick you've discovered, etc)


Ideally, your blog post should be at least 300 words in length (3-5 paragraphs)


If you have a video that illustrates a project you're working on, include a link and we'll make sure it gets embedded.


That's it! Share, comment and enjoy!


---
Write Your Own "Filmmaking Amateur Confession" Blog Post
Are you just getting started in filmmaking or video production? Got a story or lesson to share? Post it here!
Read Blog Posts Below
Learn what Scott's been up to and what he's learning. Join the conversation!

---
Filmmaking Quick Links
---

Related Articles: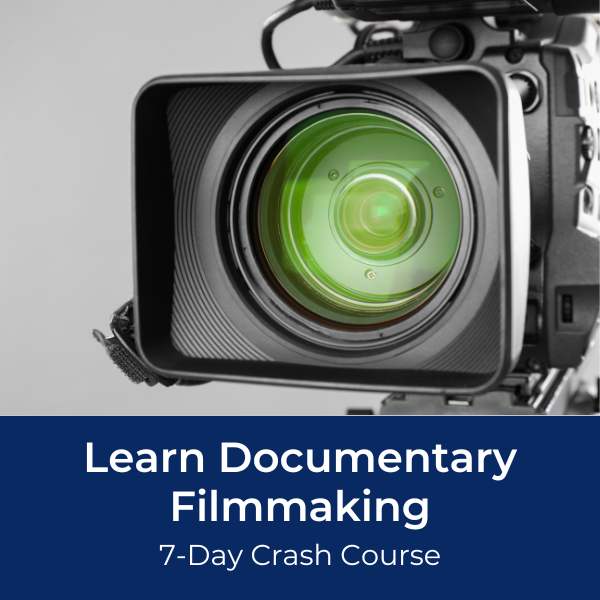 Ready To Make Your Dream Documentary?
Sign up for our exclusive 7-day crash course and learn step-by-step how to make a documentary from idea to completed movie!