BAVC MediaMaker Fellowship | Documentary Film Grant
by Bay Area Video Coalition
(San Francisco, CA USA)
Grant Amount: $10,000

Since 1991, BAVC's MediaMaker Fellowship has provided in-kind training and support for independent artists at work on social-issue nonfiction film and multimedia projects, with a particular focus on supporting emerging artists and underserved communities.

The Fellowship builds an engaged national community of creative media artists from diverse fields, increases their capacity for project completion and lasting impact, and inspires new partnerships and collaboration to support future work.

In past years, BAVC has selected eight to ten Fellows (half Bay Area-based and half from outside of the Bay Area), offering $10,000 to each Fellow over the course of the program year.

The MediaMaker Fellowship is supported in part by awards from the National Endowment for the Arts and the John D. and Catherine T. MacArthur Foundation.

Program Structure
The ten-month-long program supports the development of documentary projects that are nearing post-production, and includes professional mentorship and strategy sessions focused on multi-platform storytelling, fundraising, and distribution. Fellows participate in three separate three-to-four day immersive workshops and feedback sessions at BAVC's San Francisco office, as well as five informal convenings and check-ins.
Program Offerings
In addition to providing Fellows with intimate feedback sessions, tailored workshops and presentation by leading filmmakers and industry figures, and a built-in support network, the National MediaMaker Fellowship also offers participants the following benefits:


$10,000 to be distributed over the course of the Fellowship.

All-access pass, round trip flight, and five nights of accommodations for True/False Film Festival in Columbia, MO, along with a customized festival itinerary.

Three convenings in San Francisco (travel paid) comprised of workshops, intimate feedback sessions, and presentations by leading filmmakers and industry figures. COVID-19 update: Travel will resume once it is safe for everyone, until then all meetings will be virtual.

All-access pass, round trip flight, and accommodations to attend an industry conference in the Fall (recent examples include the Camden International Film Festival in Maine, the International Documentary Association's Getting Real Conference in Los Angeles, and the Double Exposure Investigative Film Festival in D.C.) COVID-19 permitting.

Program Eligibility & Criteria
Anyone with a noncommercial project can apply for the MediaMaker Fellowship. Applicants must become a BAVC member any any level.

The project should be documentary or non-fiction in nature, must have a strong digital media component or vision, and should have the potential for social impact.

BAVC takes special interest in artists who are working on projects about community and social justice issues, but encourages projects of any genre or subject matter to apply.

The MediaMaker Fellows program is particularly interested in supporting a diverse cross-section of media creators, especially those who are working on their first or second feature-length project and who, above all, demonstrate a capacity for artistic growth.

It is preferred that projects have 60 to 80% of their production completed, with a funding commitment from at least one additional source (besides BAVC).

More Information:
https://www.bavc.org/mediamaker
See More Documentary Film Grants
---
Documentary Fundraising Resources
Documentary Fundraising Tool Kit
Documentary Proposal Template Pack
Documentary Budget Template Pack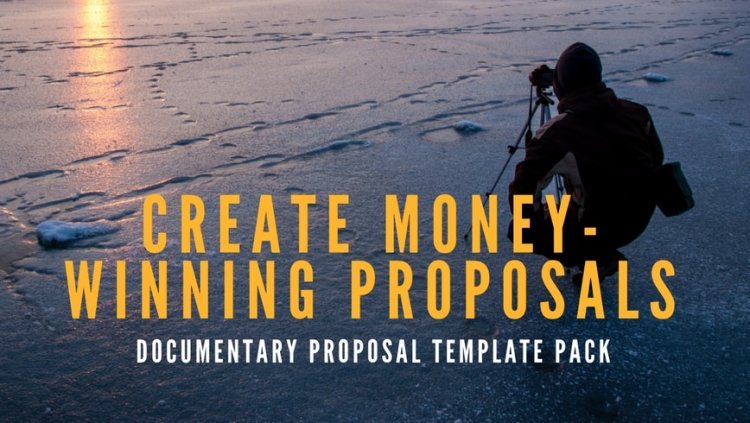 Documentary Proposal Template Pack