Best Documentaries of 2011 | POV Chart
by POV Staff / PBS.org
(Arlington, VA USA)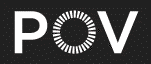 What was the best documentary of 2011? The staff at POV (PBS.org) decided to try and figure that out. So they went to the top documentary festivals, critics' circles, vote aggregators and other awards-giving organizations and came up with the 67 top documentaries.


They put together this nifty chart lining up all the documentaries based on the number of wins, nominations and list appearances, with the better known awards and festivals getting more weight.
SEE VIDEO TRAILERS OF THE TOP 10 BEST DOCUMENTARIES BELOW CHART.
Click to view larger image of chart on the PBS website
Top Ten Best Documentaries of 2011
After all the calculating, here are the ten documentaries that rose to the top according to the chart:
#1 - The Interrupters






#2 - Nostalgia de la Luz (Nostalgia for the Light)
Watch Now Amazon Instant Video:
Nostalgia for the Light
#3 - Project Nim
#4 - Cave of Forgotten Dreams
Buy DVD from Amazon:
Cave of Forgotten Dreams
#5 - The Arbor
Watch Now on Amazon Instant Video:
The Arbor
#6 - Bill Cunningham New York
Watch Now on Amazon Instant Video:
Bill Cunningham New York