The Best Documentaries

Award-winning Documentaries | Top 50 Documentaries 
---
How exactly do you determine the best documentaries..
Is it the script? The impact on society? The entertainment value? Cutting edge effects? Innovative storytelling? Superb journalism. Was it a box office hit? Some or all the above? 
What are YOUR favorite documentaries? Scroll down to bottom of the page to submit your own personal top 10 list of best documentaries. 
---
50 Documentaries To See Before You Die
Renowned documentarian Morgan Spurlock ("Super Size Me") hosted a series on Current TV in 2011 counting down the best "most remarkable and moving" documentaries from the previous 25 years. What do you think of the documentaries they chose. Post your comments below or create your own best documentaries list! 
Here's the list "50 Documentaries To See Before You Die" starting with number fifty:
#50 – SpellBound
#49 - Madonna: Truth or Dare
#48 – The Kid Stays in the Picture
#47 – One Day in September
#46 – Little Dieter Needs to Fly
#45 – The Decline of Western Civilization: The Metal Years
#44 – Burma VJ
#43 – When The Leeves Broke: A Requiem in Four Acts
#42 – Catfish
#41 – King of Kong: A Fistful of Quarters 



#40 - When We Were Kings
#39 - Biggie and Tupac
#38 - March of the Penguins
#37 - Inside Job
#36 - Taxi to the Dark Side
#35 - Paragraph 175
#34 - Brother's Keeper
#33 - Tongues Untied
#32 - Dogtown and Z Boys
#31 - Jesus Camp 



#30 - Fahrenheit 9/11
#29 - Man on Wire
#28 - GasLand
#27 - Tarnation
#26 - Murderball
#25 - Enron: The Smartest Guys in the Room
#24 - Paradise Lost: The Child Murders at Robin Hood Hills
#23 - The Eyes of Tammy Faye
#22 - Shut Up and Sing
#21 - Exit Through the Gift Shop 



#20 - Capturing the Friedmans
#19 - Touching the Void
#18 - Food, Inc
#17 - Street Fight
#16 - Bus 174
#15 - Crumb
#14 - Dark Days
#13 - The Fog of War
#12 - Bowling for Columbine
#11 - Paris is Burning



#10 - Grizzly Man
#9 - Trouble the Water
#8 - An Inconvenient Truth
#7 - The Celluloid Closet
#6 - The War Room
#5 - Super Size Me
#4 - Waltz with Bashir
#3 - Roger and Me
#2 - The Thin Blue Line
#1 - Hoop Dreams


---
Key Features of Award-Winning Documentaries
What exactly makes one documentary better than the other. Turns out there are some common elements that separate the average documentaries from the excellent ones.
Strong Emotion – These documentaries make you laugh, cry or shake your head in disdain. They inspire and move their audience in some deep meaningful way.

"Young at Heart" is a great example. It made me laugh, made me cry. Wonderful heartwarming movie. 


Inspires action or a change in behavior.

A great example is Al Gore's "An Inconvenient Truth". 


Creates sudden surprises. Keeps the audience guessing or amazed.

Werner Herzog's "Grizzly Man" fits the bill on this one. 


Actively engages and challenges the audience with questions or information. These documentaries don't tell an audience what to think ("this is bad", "this is good"). Instead, they present information in such a way that allows the viewer to come up with their own conclusions.

Morgan Spurlock is a master at this with such works as "Super Size Me" and the FX Series "30 Days". 


Strong opinions and beliefs. These documentaries do not back down from controversy. They boldly state a particular point of view and don't apologize. The audience may or may not agree with the movie, but they are FIRED up once the movie ends.

Michael Moore's documentaries, including "Fahrenheit 911", are great examples.
---
Watch Documentaries Online
Itching to watch documentaries right now? There are thousands of documentaries available for instant viewing -- both paid and free. Here's a list of places you can watch documentaries online and off.
---
What are YOUR favorite documentaries?
It's your turn to be the film critic. Create your own page on this site, listing what you believe to be the best documentaries. Create a "top 5", "top 10" or "top 50" list. Is your list of "all time" or just a certain year? Let us know WHY you chose the docs.

Best Documentaries Lists
Browse the lists below and add your own! You can also leave comments below each page.

Carl's List | Best Documentaries
I will add my opinion to Spurlock's list of best documentaries since I think he is missing some great films. Exit Through The Gift Shop is a fantastic …
---
More Best Documentaries Lists
---
Think You've Got What It Takes To Make An Award-Winning Documentary?
Have you got a great idea for a documentary and need funding? Or perhaps you need to convince a top filmmaking crew to help bring your idea to reality? If so, you'll need both a documentary proposal and a budget.
Learn about our Documentary Fundraising Tool Kit which includes a proposal template and two budget templates, a 190-page fundraising guide, plus lots of great fundaising ideas. 



---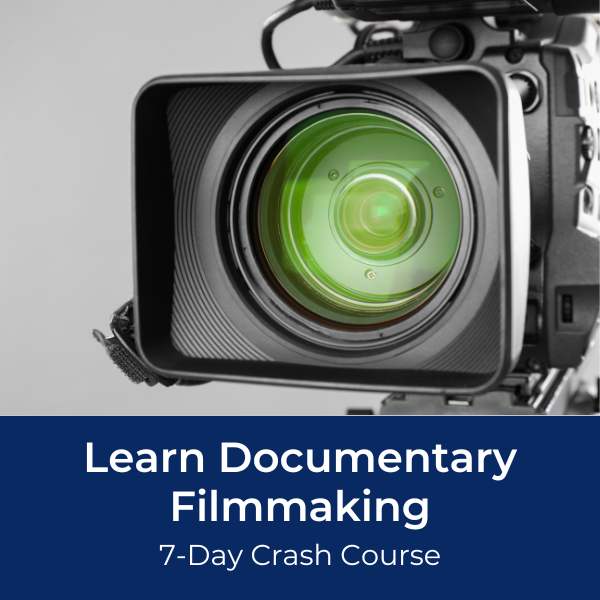 Ready To Make Your Dream Documentary?
Sign up for our exclusive 7-day crash course and learn step-by-step how to make a documentary from idea to completed movie!