Can a documentary-maker distribute a film featuring me without my written consent?
by anonymous
(UK)
Question: I recently took part in the shooting of a documentary. In fact, I was the main subject. Throughout the process the film-makers have shown a total lack of competence, and have failed to show me any footage that I'm happy with.

There have been many disagreements between us, and now I'm wondering what the legal ins-and-outs of the situation are, because I am afraid of being poorly represented. I wasn't asked to sign any release forms, so haven't given any written consent to the film-makers, is this an issue? Any help would be greatly appreciated.


Answer from Attorney Jaia Thomas:

The answer depends on whether or not the documentary is being used simply for informational purposes or rather for commercial purposes.

"Informational purposes" encompasses anything that informs, educates, or expresses an opinion protected by the First Amendment, whereas "Commercial purposes" refers to the context of a product being sold and/or endorsed.

If informational, a filmmaker may not need a release, or permission, unless the material is defamatory. However, if commercial, a filmmaker will need a release from everyone that is recognizably featured in the film. This is pursuant to the common law and statutory right known as, Right of Publicity.



---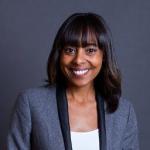 About Jaia Thomas
The Law Office of Jaia Thomas counsels entertainment professionals and athletes in areas of intellectual property, corporate transactions and new media. Jaia Thomas is a regular contributor to Desktop-Documentaries.com and is available for private legal consultations.
Phone: 202.643.0689
Website:
www.jathomaslaw.com
E-mail: info@jathomaslaw.com
Twitter: @jaiathomaslaw
You may want to grab a copy of Jaia Thomas' new book:
The Law Student's Guide to Pursuing a Career in Entertainment Law
This content is not intended to be used as a substitute for specific legal advice. No recipient of this content should act or refrain from acting on the basis of content without seeking appropriate legal advice or other professional counseling.
Got a follow-up question or comment about this legal question?