Copyright Question:
"Ex-Partner Gone Wild"
by Michael
(Los Angeles)
Q: My ex-partner took footage that we shot and co-own and has uploaded many of our clips on youtube under his new LLC. I am planning on flagging these videos but am wondering if I am able to pursue criminal charges for copyright infringement or damages?


Answer | Law Offices of Gordon P. Firemark

If there was a formal partnership, then that partnership likely owns the copyright in all of the footage in question, and the partnership agreement should address what happens to assets on dissolution.

But generally, co-creators of footage (i.e., partners) are deemed "Joint Authors", and thus co-own equal, undivided interests in the work. As such, any owner is free to exploit the works on a non-exclusive basis, without any consent or permission from the other owners. This use is, of course, subject to a duty to account to and pay the other owners their respective portions of any revenues derived from the exploitation of the work.

So, can you flag the videos as violating YouTube or other Web site rules? Probably Not. He has as much right as you, to do things with the footage.

Can you pursue criminal charges? No. He's within his rights.

Can you pursue copyright infringement claims? No. As a co-owner, he's not infringing.

Damages? Yes, possibly…. Pursuant to the partnership agreement, collaboration agreement, or whatever may exist between the partners.

And, if your ex-partner took physical possession of the footage, and has prevented you from accessing the footage (or digital copies, etc.) then you *might* have a claim for conversion, and should certainly consult with a lawyer familiar with these kinds of issues.

It's important to take steps to formally dissolve the partnership by either entering into some kind of settlement and dissolution agreement, or obtaining a court order of dissolution. Then, it's necessary to notify all creditors, vendors, etc., and to file a certificate of dissolution with the State. If you enter into a settlement, the disposition of the videos can be a part of the negotiated terms.



---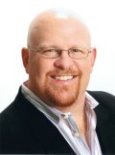 About Gordon P. Firemark
Mr. Firemark is an entertainment attorney based in California and also teaches Entertainment Law in Columbia College Hollywood's film program. He's the producer and host of
Entertainment Law Update
, a podcast for artists and professionals in the entertainment industries and the author of The Podcast, Blog and
New Media Producer's Legal Survival Guide
.
In addition, you can download Firemark's
Starter Pack of Legal Forms & Contracts for Documentary Filmmakers
offered exclusively here on Desktop Documentaries.
The Law Offices of Gordon P. Firemark cover intellectual property, cyberspace, new media and business/corporate matters for clients in the entertainment industry. More Info:
Law Offices of Gordon P. Firemark; Theatre, Film, TV & New Media
This content is not intended to be used as a substitute for specific legal advice. No recipient of this content should act or refrain from acting on the basis of content without seeking appropriate legal advice or other professional counseling.
Got a follow-up question or comment about this legal question?