Documentaries Wanted!
Distributing Your Film With Chill
By Faith Fuller | July 10, 2013
---
If you're a filmmaker with a brand new film, your head may be spinning
at all the options for distribution. Do you go with a traditional distributor or do you take things into your own hands and self distribute?
---
UPDATE: Several months after this interview was posted, Chill announced they were shutting down. 
---
Distributing Your Film With Chill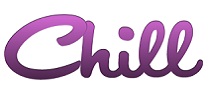 A new distribution channel called Chill is one of the latest options for filmmakers to sell their documentaries.

We found out about Chill through Jason Brubaker who manages film acquisitions for Chill.  He sent us a request for interesting documentaries and we wanted to know more.
Is distributing your film with Chill the right choice for you?  Here's what we learned during a Q&A with Jason.
---
Interview with Jason Brubaker/Film Acquisitions, Chill.com
[Question] Hi Jason, Chill looks like an amazing and innovative group.
It strikes me as a mix between Kickstarter and Distribber (?).

[Jason] Yes. While we did take some lessons from Crowdfunding and
Distribution, our ongoing goal at Chill is to provide studio quality
distribution tools for everyone. We want to make it easy for
filmmakers to get their work seen and selling.
---
[Question] When you say you're looking for documentaries, are you
looking for exclusive deals? Brand new documentaries not yet
released?

[Jason] While Chill is an open platform, we have an entertainment team
aggressively seeking great content. So in addition to being an open
platform, Chill is seeking tentpole movies. We want to work with
entrepreneurial filmmakers with movies that would benefit from a
social window release.
---
[Question] Why would a documentary filmmaker choose Chill over other
distribution outlets such as Vimeo Pro or Distrify? What do
filmmakers have to gain by doing an exclusive deal with Chill?
[Jason] There are a lot of great players out there. In fact, I think
there are more than 200 and that number seems to grow every week. And
if you are simply looking for a player, Chill may be too robust for
your needs.

We know that the social window represents the time when your fans are
most eager to buy your movie and tell their friends about. These are
the same people constantly emailing, asking for your movie. And these
early adopters would buy your movie on the moon if they could!

This is where Chill comes in. For an example, let's say you produced a
movie about skateboarding. And let's pretend that my good friend just
bought the movie at Chill. So during the transaction, he sends out a
tweet about the movie. And because Chill incorporates Twitter media
cards (which puts a trailer and a 'Buy Now' button inside a tweet) I
decide the watch the trailer in Twitter! And I like what I see. So I
click the buy now button...

This directs me back to your movie on Chill. And I quickly realize I
can buy more than just the movie. For $10,000 a top professional
skateboarder featured in the movie will come to my hometown and go
skateboarding with me. The problem is, I don't have an extra 10K - But
by comparison, the $100 skateboard package looks very appealing.

So I buy the package and through the transaction, I am strongly
encouraged to share the experience with my skateboarding friends on
Twitter and Facebook - which I'm happy to do, because I love the movie
and I love skateboarding and I'm super stoked that I got more than
just the movie! And then my friend watches the trailer in Facebook or
Twitter and the process continues...

From a film business standpoint, selling movie packages for 50 dollars
or more in one transaction would be difficult to accomplish in some of
the more anonymous marketplaces.

---
[Question] How do you determine whether a film is a good fit for Chill?

[Jason] We are looking to partner with entrepreneurial filmmakers who
have an insatiable desire to make their movie a success.
---
[Question] What percentage of sales does Chill keep and what
percentage goes to the filmmaker?

[Jason] A filmmaker can price their film however they choose. And the
split is 70% for the filmmaker and 30% for Chill. Keep in mind that we
eat literally every cost which includes hosting, credit card payment,
bandwidth, credit card refund penalties - you name it. But included in
our value (aside from everything else) is a real-time dashboard which
tells the filmmaker who's buying and where the conversions are coming
from.
---
[Question] If a filmmaker believes they have a film/documentary that
would be a good fit for Chill, what is the process for submission?

[Jason] The submission process is very simple. And you could make your
movie available for sale today. [link removed]
Those are a few tips for distributing your film with Chill.
---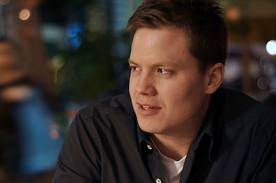 About Jason Brubaker
Jason Brubaker is a Hollywood based Independent Motion Picture Producer and an expert in internet movie distribution. He's the publisher of FilmmakingStuff.com and a regular contributor to Desktop Documentaries. 
---
Filmmaking Quick Links
---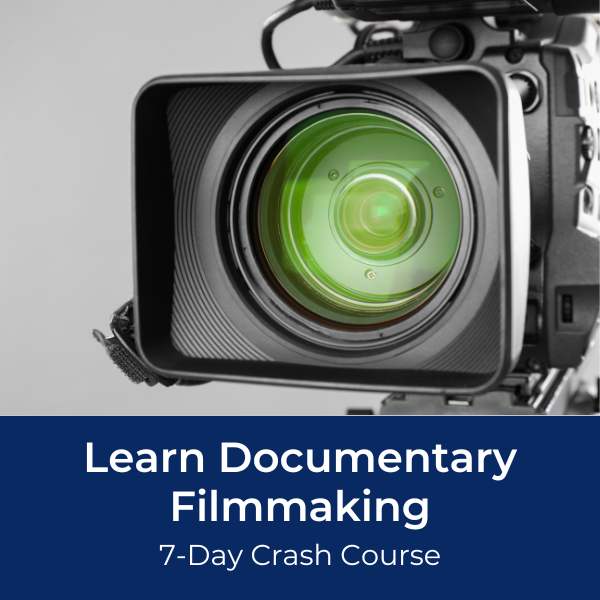 Ready To Make Your Dream Documentary?
Sign up for our exclusive 7-day crash course and learn step-by-step how to make a documentary from idea to completed movie!