Documentary Copyright Question | Using Content From Dating Sites
by Vince Coleman
(Detroit, MI)
Question: Can I use profile pictures and text from dating websites such as OKCupid without consent in an informational (not-for-profit) documentary?


---
Law Office of Jaia Thomas | Answer
It depends on the dating website's Terms of Use. For example, OKCupid's Terms of Use states that users agree to use the website for bona-fide relationship-seeking purposes, and not, for example, "to write a school research paper." OKCupid's Terms of Use also states that the pages and content of the website may not be "copied, distributed, modified, published, or transmitted in any other manner, including use for creative work."
OKCupid users may not use personal information about other users of the website for any reason without that user's express prior consent.
In contrast, while Zoosk users may only use the website for personal use and not in connection with any commercial endeavors, they also may not "copy, transfer, create any derivative works from, distribute, reproduce or show in any manner any copyrighted or trademarked or other proprietary information or materials, including any User Content posted by other users, without the prior consent of the owner of such proprietary rights."
eHarmony perhaps has the most lenient Terms of Service, which merely includes a clause similar to OKCupid's, that you must use your individual profile for bona-fide relationship-seeking purposes. While it is always a good idea to obtain user consent, the Terms of Use vary widely by dating website and control what information you would be able to use in an informational documentary.
This answer provided by Los Angeles based sports and entertainment attorney Jaia Thomas with assistance from her intern Julianne Wallan, a rising 3L at Pepperdine University School of Law.
--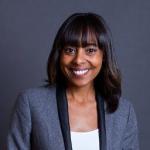 About Jaia Thomas
The Law Office of Jaia Thomas counsels entertainment professionals and athletes in areas of intellectual property, corporate transactions and new media.
The Law Office of Jaia Thomas
Sports + Entertainment Law
Website:
www.jathomaslaw.com
info@jathomaslaw.com
@jaiathomaslaw