Doubt On Interview Consent For Documentaries
by Vanessa
(Oslo, Norway)
Question: If I ask the person: "Hello, can I interview you for my documentary about this and that", and the person answers "yes" (all being filmed). Is it enough for a legal proof that I can use their interview in my documentary?

Law Office of Jaia Thomas | Answer:

A verbal release is better than no release at all. But, a written release provides a filmmaker with the strongest form of protection.

A verbal release may present two problems:
The validity and terms of verbal releases vary from state to state.


Distribution companies vary in their acceptance of verbal releases. Because the validity and terms of verbal releases vary from state to state, it is always advisable to secure a written release, which is enforceable in every state.
Also, if you are looking to obtain distribution, one of the key items a distribution company will require is a release from all interviewees. Some distribution companies are more prone than others to accept a verbal release.
If possible, you may want to go back to the interviewee and present him or her with a standard written release form to sign. However, if it's too cumbersome of a process to track and locate the interviewee, just be sure to make a copy of his or her consent and keep it in a safe place.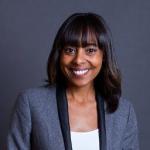 About Jaia Thomas
The Law Office of Jaia Thomas is a full-service sports and entertainment law practice.
For more information:
www.jathomaslaw.com
Twitter: @jaiathomaslaw
This content is not intended to be used as a substitute for specific legal advice. No recipient of this content should act or refrain from acting on the basis of content without seeking appropriate legal advice or other professional counseling.
Got a follow-up question or comment about this legal question?