Filming In Turkey:
What You Need To Know Before You Go
---
By Guest Author: Mert Gurel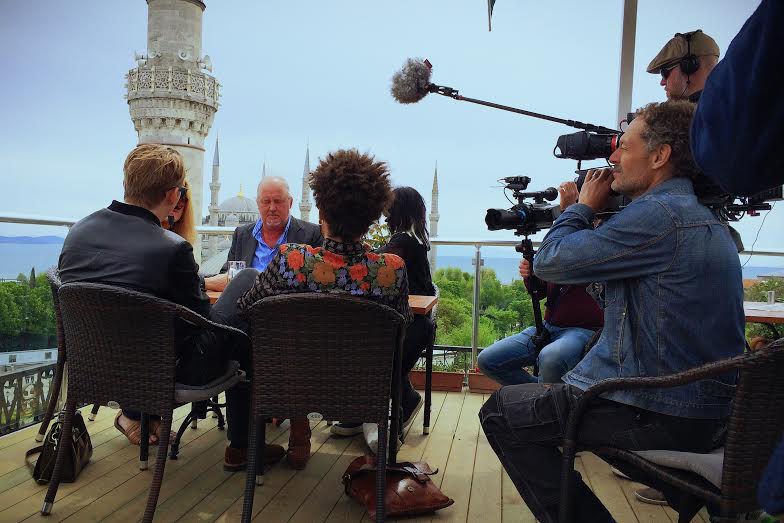 Producing a documentary requires a lot of planning and problem solving. Unlike commercial or feature film sets, documentary filmmakers almost always have to work in an uncontrolled environment.
And things get even more challenging when you have to film abroad, especially to a country with a big language barrier.
Working as a production manager and line producer for a lot of TV productions and documentaries, here are my tips for filming in Turkey.


---
6 Tips For Filming In Turkey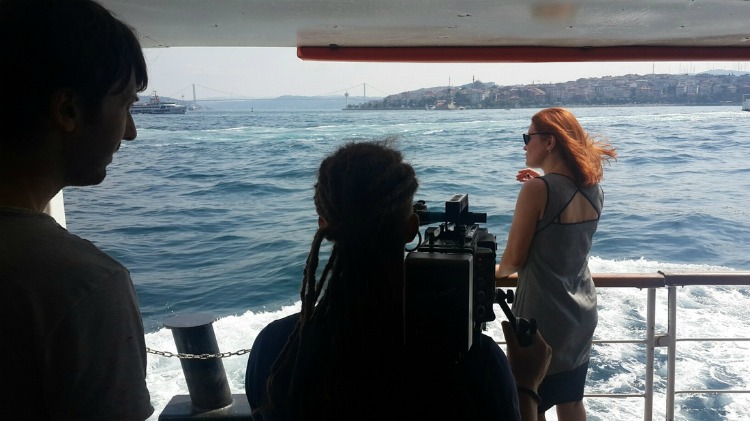 #1 Travel On A Filming Visa
Regardless of how much you like filming guerilla or how easy it is to get a tourist visa once you land at the airport, it's always the safest option for you and your team to be officially recognized as a film crew during the stay in Turkey.

Obtaining a film permit and filming visa requires not more than couple of days of time and a few paperwork. The Turkish embassy near you will tell you what's needed if you give them a call.
Turkish people love cameras and like to gather around if they see one. Even if you are only planning to film some b-roll in public, you might at some point end up receiving the attention of officials. Your permit will come in very handy and you'll thank me later.


#2 Try To Bring Your Own Kit
I can imagine how beautiful it is to pack a few t-shirts and sunscreen and not worry about the filming equipment until you get here, but you couldn't be more wrong. There are couple of reasons why you should avoid hiring the kit in Turkey.
The rental houses only exist in Istanbul and they are not so easy to deal with. There is no insurance to cover in case of a loss or damage to the equipment, so they mostly try to give you the kit with an assistant (which you have to pay a day rate plus any other expenses like food or accommodation), whose main duty is to take care of the kit and make sure it's not damaged or stolen.
On another note, since all camera gear is considered 'private consumption' in Turkey, it comes with an additional tax which makes it a lot more expensive to buy or rent compared to EU or USA.


#3 Do Not Fly The Drone In Public
Not more than a year ago, a crazy pilot flew his drone over Turkey's busiest airport which caused a lot of debate in Turkey on security issues of these machines.
There are currently no regulations regarding drones except that all drones have to be grounded. While it is still OK to fly it out in nature with no airports around, I strictly recommend not to operate them in public for the time being. 


#4 Make Small Shopping To Have Access To A Location
Except for a few high-end commercial districts of Istanbul, it is mostly OK to film randomly at small private locations in Turkey. If you are at a kebab corner or a vendor selling antiques, just do a bit of shopping from them and you are set to film. Do not try to offer location fee's as they might be considered offensive.


#5 Do Not Expect Locals To Sign Release Forms
No matter if it's a talent or location release, and no matter if you have them translated into Turkish, local Turkish people will always refuse to sign an alien piece of paper. The work around we find for some productions is to do a video release, which is basically asking the person to look at the camera and say "I am ok for myself / my location to be in this film". 


#6 Keep The Cash Culture In Mind
Almost everyone requires to get paid instantly on location here. It's a good idea to travel with as much cash as possible to pay for your driver, your local sound guy or anyone else involved in your filming. In addition, the local crews are willing to work for a cheaper day rate if they are paid in cash.

It is also important to have enough cash with you since your American Express and Visa are not usable in the rural areas.


So those are a few tips for filming in Turkey. I hope the information is helpful and I welcome your questions. 


---
About The Author
Mert Gurel is the founder of Fixer in Turkey, a film and TV production company in Istanbul. He helps foreign productions to establish their shoots in Turkey, helping with any necessary arrangements including permits, talents, locations, local crew and equipment.

---
Please share comments or questions below for Mert regarding his tips for filming in Turkey. 

Join in and write your own guest article!  It's easy to do. How?  
Simply click here to return to Write An Article.
---
Other Articles You May Enjoy
---
Ready To Make Your Dream Documentary?
Sign up for our exclusive 7-day crash course and learn step-by-step how to make a documentary from idea to completed movie!