Filmmaker Who Lost Home During Katrina Shares His Documentary Journey
Filmmaker Leonard Smith III interviewing George Carraby
This interview is part of our filmmaker series profiling the wins and successes of members of the Desktop Documentaries community.

Publish Date: January 5, 2021

When Leonard Smith III first came to Desktop Documentaries in August 2014, he was six years into the making of a historical documentary called "A Place Called Desire" -- a story about an often forgotten African American community in the upper 9th ward in the city of New Orleans who lived there from the 1940s up through Katrina and beyond.
The documentary, which had its official premiere in 2020, seeks to capture the exceptional stories of the residents of Desire, some of the first black homeowners in New Orleans.
"Essential viewing for anyone interested in New Orleans' cultural history and in Black struggle in the city and America," wrote Derek of Antigravity Magazine. "It's a familiar story: one of segregation, voter suppression, and racism. But it's also one of self-determination and solidarity."
Leonard Smith had already conducted numerous interviews when he found Desktop Documentaries and he was seeking guidance on the next steps forward.
"The two courses that were most helpful for me were – 7-Day Documentary Crash Course and Documentary Storytelling and Scriptwriting with Daniel Raim. I have learned so much from theses two courses."
---
Interview with Leonard Smith III:

Please share how you first came up with the idea for the documentary
I did my first feature film released in 2007 of my high school music teacher, Ms. Yvonne Busch. I enjoyed interviewing other bandmates and the many famous musicians she taught.
"A Place Called Desire" was the continuation of that story.
The school where she spent most of her teaching career was in Desire. As a family historian, Ms. Busch's story and the Desire story is my family story.


Leonard Smith Interviewing Kirk Stevens
Challenges, Wins & Surprises
The major challenges were finding photographs of the community. Hurricane Katrina hit our community in 2005.
So many people lost their family photos.
I lost my home and everything in it except one container of photographs and film.
The big surprise was my aunt did not lose her photos and 8mm film from the flood waters. They were the major images used in A Place Called Desire.
Inside Leonard Smith's Home - damage to archival material from Hurricane Katrina (2005)
Leonard Smith's video tapes, one of six containers of tapes damaged or lost during Hurricane Katrina (2005). This is the only batch of tapes that wasn't completed destroyed.

Filmmaking Gear List
This documentary took 12 years to complete. So when we started filming interviews in 2008, we used a Mini-DV Camera.
VIDEO

Canon XH A1
Canon VIXIA HD Camcorder
Canon EOS 7D Mark II DSLR
iPhone 7
GoPro

AUDIO

Sennheiser Wireless Lavalier Microphone System (from my wedding shooting days)
Sennheiser MKE 600 Shotgun Microphone
Zoom H6 6-Track Portable Handy Recorder
Post-Production - Editing system, challenges during post (story structure, music, etc)

I used FCP X for editing on a MacBook Pro and iMac – I made at least four major changes in editing with what and how I was going to tell this story.
Each person who made the final cut was a great storyteller in their own right.
The more I reviewed the film, the more the storyline started taking shape.
I had a private screening with 200 people in February 2020.
The Q&A section after the film confirmed we had hit the mark.
My original thoughts were to have the documentary scored and recorded in a recording studio.
After getting prices and quickly realized it was not within my budget, so I went to the royalty free music route.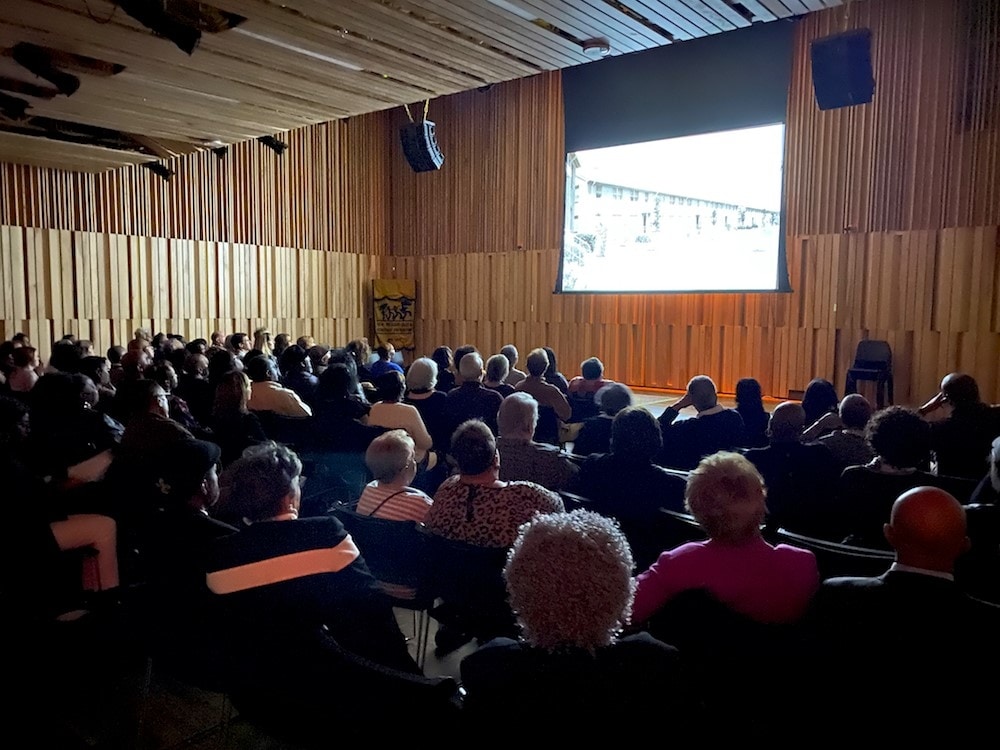 "A Place Called Desire" Private Screening (2020)
Distribution Plans - Dreams of where the film will end up?
After the film festival run, I plan on doing self distribution. I would like to see it shown in High School and Universities around the country.
Every community has a story to tell.
What will you do differently next time/next doc? (Advice to first-time filmmakers)
Seek funding from the start. I was laid-off during production so my funds became limited for this project.
I created a private Facebook Group to raise money.
We raised some, but not enough to purchase all of archival footage I wanted to use.
Quick Filmmaking Stats
How long to make the documentary: 12 years


How many people interviewed: 50 in-person interviews and 10 phone interviews


How many hours of footage shot: 75 hours


How many months of editing: on and off 12 month


How many miles traveled: 4,500
Film Festivals/Awards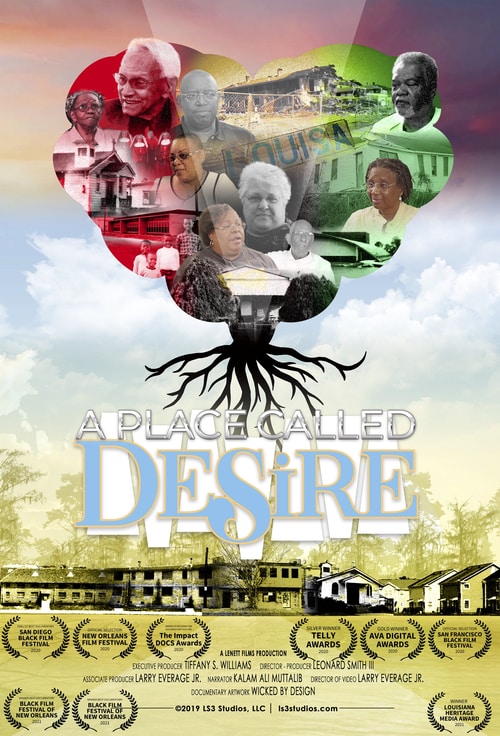 Official Selection New Orleans Film Festival
Award of Recognition Documentary Feature The Impact DOCS Awards
Finalist for Best Documentary in the San Diego Black Film Festival
Semifinalist in the Rootstech 1st Film Fest
Nominated for the 2020 LEH Humanities Documentary Film of the Year
Official Selection San Francisco Black Film Festival
Artie Nominee–Delta Sigma Theta Sorority
Silver Telly Award
Gold Digital AVA Award
"A Place Called Desire" - Trailer
Documentary Crew
Leonard Smith III – Director/Producer
Tiffany S. Williams – Executive Producer
Larry Everage Jr. - Assistant Producer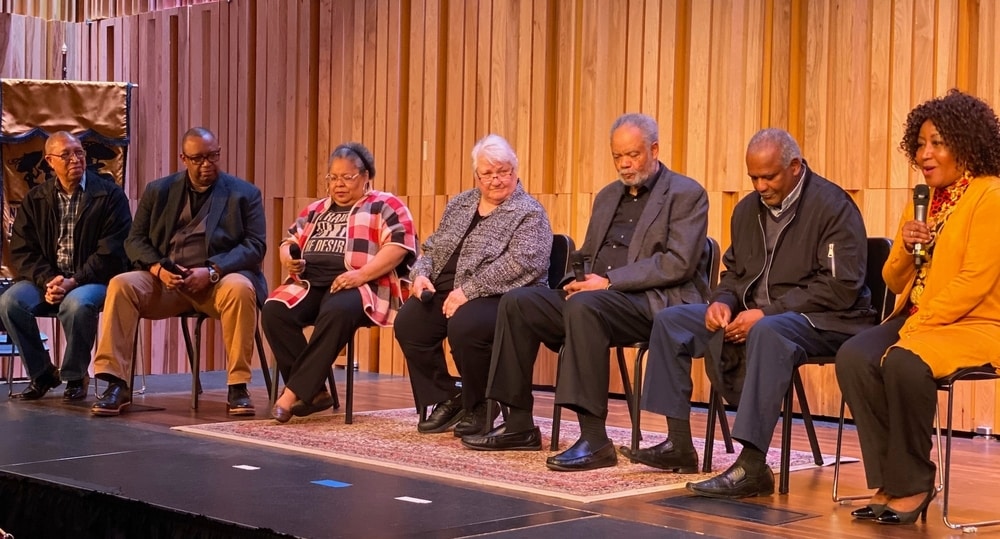 Stars of "A Place Called Desire" documentary during premiere showing (2020)
---
About The Filmmaker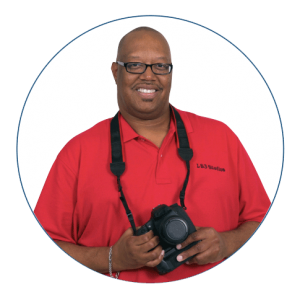 Leonard Smith III is the founder of LS3 Studios, a Louisiana-based multi-media studio that has produced several award-winning documentaries. Since 1975, Smith has been involved in every aspect of historical research from genealogy, photography, technology, storytelling, film-making, and music. 
His most recent project, "A Place Called Desire" was a finalist for Best Documentary in the San Diego Black Film Festival and an official selection for the New Orleans Film Festival. It won a Silver Telly Award, a Gold Digital AVA Award and was Nominated for the 2020-2021 LEH Humanities Documentary Film of the Year. The documentary is the story of the community Leonard grew up in the 60s and 70s in New Orleans. He has a deep and abiding love to "educate, entertain, and inspire others to tell their story."
Smith serves on the board of the New Orleans Jazz Festival and is the proud grandfather of Storie Grace.
LS3 STUDIOS WEBSITE:

FILM WEBSITE:
https://www.aplacecalleddesire.com
---
Quick Filmmaking Links:
---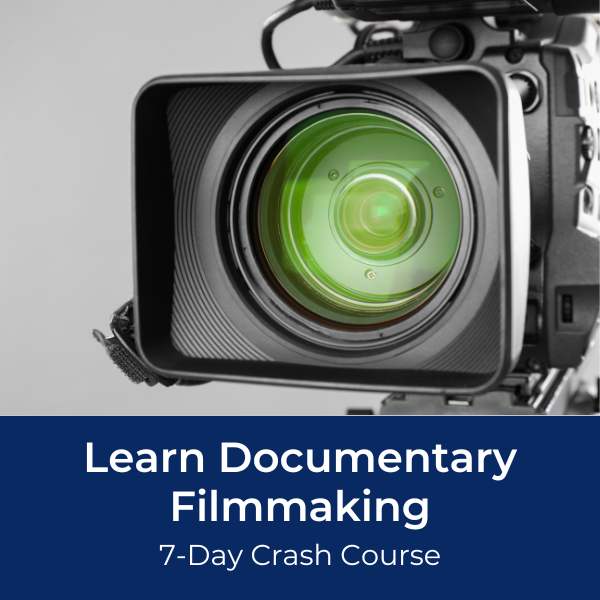 Ready To Make Your Dream Documentary?
Sign up for our exclusive 7-day crash course and learn step-by-step how to make a documentary from idea to completed movie!