Filmmaking Gear | Bare Bones Killer Production Kit
by Peter B 
(UT, USA)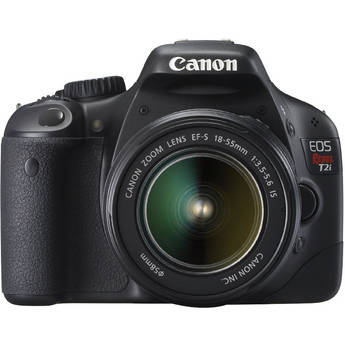 Submitted: February 2013
Here's my bare bones killer video production kit:

Canon Rebel T2i/550D
Battery Grip
LP-E8 generic battery (4x)
2 slot battery charger

Kit Lens 18-55mm (link includes camera/lens kit)
Canon 50mm 1.8 lens

Pelican SD Card Case
Transcend and Sandisk Extreme 16GB SD cards 

Zoom H4n Portable Digital Recorder
Mic Stand with Boom

Manfrotto XV190 Tripod
Manfrotto 701 video head

2x Chromo 160 LED video light
3x compatible Sony battery charger

Neewer 43" 5-in-1 light reflector

Custom Quad Core "Hackintosh" Tower
Core 2 Duo Macbook Pro
Adobe Production Premium

500GB G-Drive

__________________________________________

Camera hacked with Magic Lantern 2.3

"Hackintosh" built according to the guide found on the No Film School website.

Could be considered an unfinished kit, don't have a shotgun mic or boom pole, or a three piece lighting kit. But you can carry all this (minus the computer tower) on your back and can produce great footage.

Some other stuff I would like to add are more lenses (Canon L series 24-70, 70-200), a Mountainsmith Parallax camera bag, Glidecam HD2000 and a GoPro. I also want to build a motion controlled timelapse slider.

-------------------------------------

Have questions or feedback about this equipment list? Comment below...

Comments for Filmmaking Gear | Bare Bones Killer Production Kit

Feb 14, 2013
great starter-kit for filmmakers 
by: Desktop Documentaries 

Thanks Peter for sharing with us your equipment list. Looks like you're off to a great start. We're especially intrigued by your "Hackintosh" tower. How does that work exactly? Would you recommend it to other filmmakers?
Feb 14, 2013
RE: great starter-kit for filmmakers 
by: Peter B 

Thanks, the kit has taken a couple years to build, kind of have to go slow when your a college student. A hackintosh is a PC that is built with parts compatible with Mac OSX, basically you trick your PC into thinking that it is a Mac using a special boot loader. 

There are lots of things that can go wrong and it is easy to get frustrated if you don't know any linux commands. It took me a couple days to figure out my kernel panic problem in the very beginning. 

To me it was worth the hassle because I prefer OSX to windows and it allowed me to build a "Mac" that is twice as fast as the baseline Mac Pro for a fraction of the price. I call mine the "Hac Pro." 

I would recommend the hackintosh for the truly adventurous, because if your not a little bit of a geek you can get really frustrated. But then again, if you just buy the parts from the guide (I used the guide on nofilmschool.com) you don't have to make it a hackintosh, you can make yourself a really fast windows machine if you wanted.

Share Your Own Gear List! It's easy to do. How? Simply click here to return to Video Production Equipment List.



---
Ready To Make Your Dream Documentary?
Sign up for our exclusive 7-day crash course and learn step-by-step how to make a documentary from idea to completed movie!