A Funder's Perspective
The Fledgling Fund

The Path To Documentary Funding
---
For many filmmakers, grant funding is a mystifying process. So we decided to take our questions straight to a funder to find out what they're looking for and how you can give yourself the best chance at getting funding for your documentary.
We really like the Fledgling Fund and how they partner with filmmakers to make big social impact. Emily Verellen, Director of Programs and Communications, kindly agreed to answer a few questions.
---
Interview with Emily Verellen | Fledgling Fund
Question: Many first-time filmmakers are really daunted by the grant funding process. Can you help demystify the process a bit for us? How do you decide what projects to fund? What is the review process?
Emily Verellen: We have two funding cycles each year. The process looks like this:


Letter of Inquiry - All applicants are required to submit a brief online letter of inquiry. This provides you an opportunity to tell us about your project and its goals.
Full Application - After reviewing the letters of inquiry, we invite full applications for those projects that, at least on paper, meet our criteria. If you are invited to submit a full application, you will have an opportunity to expand on and update the information provided in the initial letter, as well as submit the latest cut of your film and a complete budget.
We look for film projects that will move people to action around timely social issues. Our application process is highly competitive and we consider a range of factors in our decision making. Including:
Strength of the Film - This one is tough and we recognize often HIGHLY subjective. That being said, we strive to support high quality films that tell important and timely stories. We gravitate toward character-driven film because of their ability to connect audiences with the experiences of individuals and communities. We also consider whether the film adds a unique perspective or new information that moves the conversation forward.
Stage of Project - Ideally, we like to see at least a rough cut of the film. Why? Because we want to understand how the story develops and if it can carry the social change goals.
Needs of the Movement - We believe that a critical factor in using film to advance social change is connecting that film to the movement and/or to the activists and nonprofit organizations working on these issues. Given this, we consider whether those relationships are in place or there are plans to develop them.
Strength of the Proposal - While applicants don't need to have every part of their plan in place when applying, we look for a genuine commitment to using the film for social change. And we look for evidence of campaign development as early as possible. We are encouraged when applicants understand the social movement, target audiences and potential campaign asks. A strong campaign requires significant work to build partnerships and audiences and exquisite timing. Proposals should demonstrate knowledge of this.
Issue Area - There are certain issues that we care deeply about and believe that film and story can play a role in advancing change. This list is not static because there are often unpredictable moments in other social and political movements that call for powerful storytelling to advance the issues. To better understand how we think about the role that film can play in advancing social change, we encourage you to check out some of our grantees and our lessons from the field.
Question: Is there a disadvantage for first-time filmmakers to receive a Fledgling Fund grant?
Emily Verellen: Not necessarily. Anyone can apply for funding. But applicants should demonstrate a real commitment to using the film for social change.


Question: What's the biggest mistake filmmakers make when applying for a grant?
Emily Verellen: Not paying very close attention to our website and materials. Applicants should spend time reading as much as possible before applying.


Question: How many submissions to you receive per year and how many of those receive funding?
Emily Verellen: We receive hundreds of applications every year and that increases each year. We typically fund around 20 projects in each funding cycle.


Question: Can you provide an example of a filmmaker who did an outstanding job with their application and why their project stood out?
Emily Verellen: The best way to access this information is to look at the projects we have funded that are on our website (www.thefledglingfund.org) - you can get a sense of how they are using their films for social change and the results they are having.


Question: With only so much funding to go around, many worthwhile projects don't get funded. What advice do you have for filmmakers who are having difficulty raising funds?
Emily Verellen: Just keep at it!


Desktop Documentaries: Thanks Emily for your time and for everything you and your team are doing to help documentary filmmakers get their stories out to the world.

---
Documentary Fundraising Tools
---
Related articles: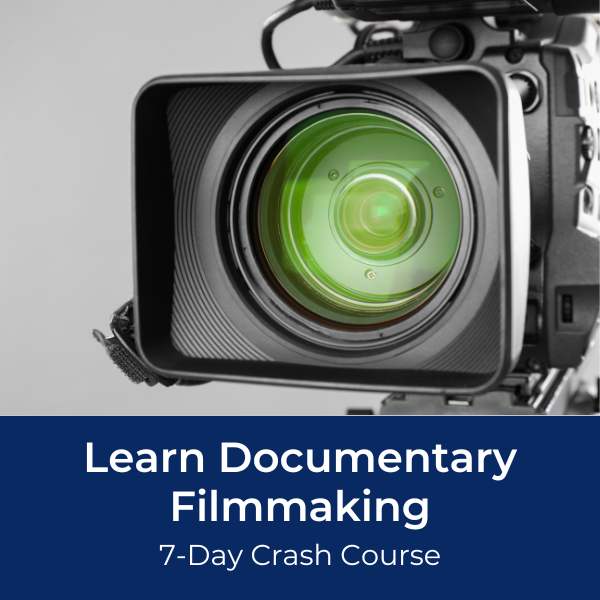 Ready To Make Your Dream Documentary?
Sign up for our exclusive 7-day crash course and learn step-by-step how to make a documentary from idea to completed movie!