Selling Your Documentary To Netflix and the Streamers 2023

12 Guerrilla Marketing Ideas For Filmmakers
Guerrilla marketing is all about getting the most attention for your film at the least amount of cost.
It's all about thinking outside the box and building buzz for your film in unconventional and creative ways.
Below are 12 guerrilla marketing ideas that filmmakers can use to market their films.
Please share your own ideas at the bottom of this page!


12 Guerrilla Marketing Ideas
Pop-up screenings: Organize pop-up screenings of the documentary in unexpected public locations such as parks, train stations or college campuses.


Graffiti murals: Partner with local street artists to create eye-catching graffiti murals promoting the documentary in public spaces.


Flash Mob / Ambush: Organize a flash mob dance or "hack" a podcast, live event, or video presentation with a clip or trailer from the movie. Make sure to get proper permissions first. 


Get Personal on Social Media: Mention users by name in personalized posts to make users feel seen and important (and more likely to share your message). 


Human billboards: Enlist volunteers to wear t-shirts promoting the documentary and walk around high-traffic areas, handing out flyers or small promotional items to those who show interest in the film.


Virtual premiere: Host a virtual premiere of the documentary complete with a Q&A session with the filmmakers and/or subjects.


Film festival stunts: Create attention-grabbing stunts to draw in crowds and generate buzz at film festivals, such as a photo booth with props related to the documentary or a flash mob to a song featured in the film.


Street team: Assemble a street team of volunteers to distribute flyers, posters, or other promotional materials in targeted areas, such as college campuses or cultural events.


Social media challenges: Create social media challenges or contests related to the documentary, encouraging viewers to share their experiences and opinions online.


Partnership with local businesses: Partner with local businesses to host screenings or promote the documentary in their storefronts.


Projection mapping: Use projection mapping technology to project scenes from the documentary onto buildings or other public spaces.


Interactive installations: Create interactive installations related to the documentary, such as a photo booth or art installation that encourages viewers to engage with the film's themes and topics. These ideas can help to create a buzz around a documentary, generating interest among potential viewers and building anticipation for its release.

The BEST guerrilla marketing techniques are highly relevant and custom to the actual film.
So get creative and start marketing!
---
Guerrilla Marketing Examples
5 Steps To Launch Your Guerrilla Film Marketing
Book mentioned in this video: Trust Me I'm Lying: Confessions of a Media Manipulator
Share YOUR Guerrilla Marketing Successes
---
Documentary Resources
---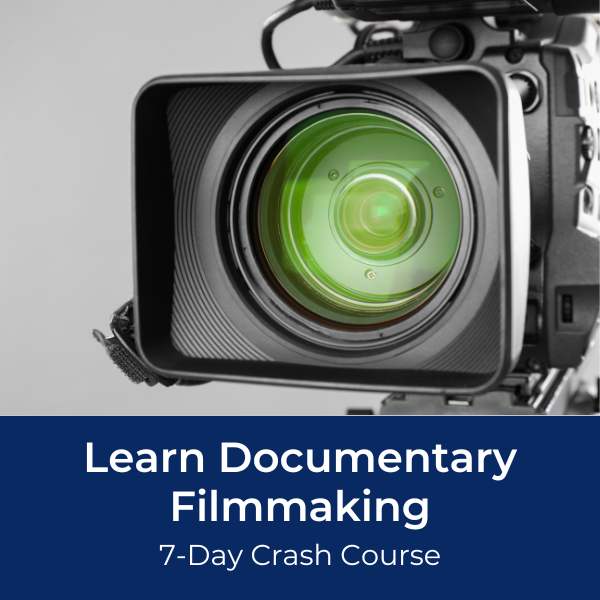 Ready To Make Your Dream Documentary?
Sign up for our exclusive 7-day crash course and learn step-by-step how to make a documentary from idea to completed movie!