How To Become A Wedding Videographer
by Corry
(Dallas)


Site Visitor Question:
"Hello my name is Corry and I have had recent thoughts about becoming a wedding videographer, but have no idea where to begin. I have no experience with cameras and don't even own one and totally lost when it comes to editing a film.
My issue is I don't know if the best thing to do is to enroll in film school here in my local city of Dallas, TX (which I'm thinking I don't really want to do), but not sure. I want to respect this craft and take it serious. Need any advise I can get."

Thanks
Corry


---

Desktop Documentaries | Answer

Hi Corry, thanks for your question. There are several ways you can go with this.

With zero experience, you may want to consider an apprenticeship with an established wedding videographer to learn first-hand, on-the-job what's involved in being a wedding videographer.

Here's what you do. Look up some the top wedding videographers in your area. Many of the professional videographers not only do weddings, but many other types of videos. So you could offer to volunteer /intern with their production company in exchange for the experience or they may even be willing to pay you a small stipend if you prove to be a valuable asset.
The key is that you just want to get the door and offer to be helpful to them at no risk on their part. Send them a friendly e-mail and offer your help. Ask them if you could stop in for five minutes just to say hi.
If you are feeling a bit more bold, you could look up the address of these production companies and just walk in. Ask for the owner or production manager and let them know of your interest to help them in exchange for the experience.

Learning "on the job" is a MUCH more effective way to learn than going to film school. You may not be making money by volunteering, but at least you're not paying! And by volunteering, you have the chance of the internship turning into a job, or at least giving you the skills to go out and make your own living!

The other option if you're starting from scratch is to sign up with LinkedIn Learning and take some online video production tutorials on things like video editing and shooting.
Wedding Film Masterclass with Ray Roman "Master the Moment"
'Master the Moment' | Wedding Film Masterclass with Ray Roman 
(Hosted by MZed MasterClass)


---
Popular Filmmaking Gear
---
Computers For Video Editing


Choosing A Computer For Video Editing
---
Other Articles You May Enjoy:
---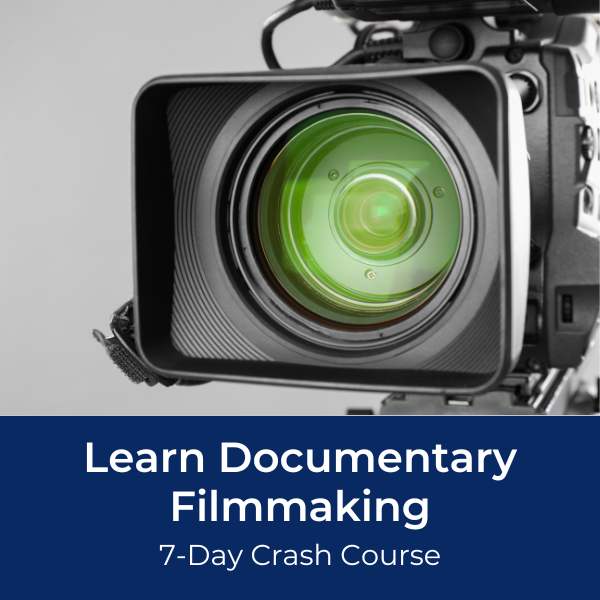 Ready To Make Your Dream Documentary?
Sign up for our exclusive 7-day crash course and learn step-by-step how to make a documentary from idea to completed movie!