How To Choose Your Documentary Idea

 


The Story Behind
The "Cuddle" Documentary
---
By Jason O'Brien, Documentary Director "Cuddle"
August 27, 2014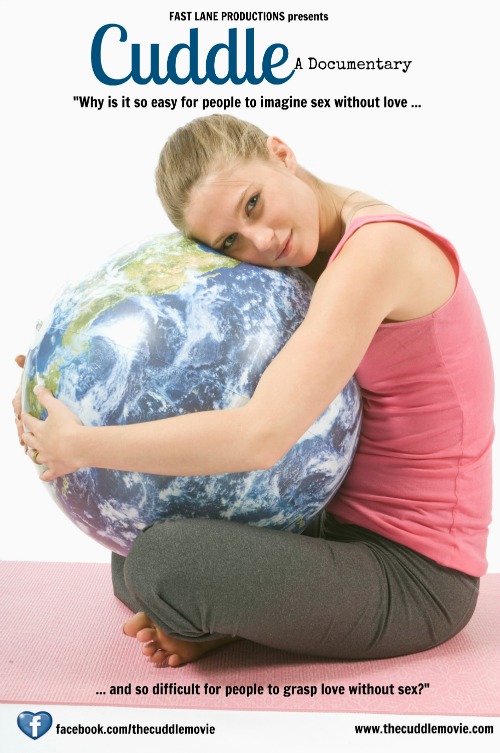 How on earth did I ever come to making a documentary about cuddling? Well, I'm sure glad I did. Because it became the film I'm the most proud of having made so far ... and it saved my life.
It started as most good documentaries do with an intriguing subject. A friend of mine was telling me in the summer of 2013 that she was going to start hosting cuddle parties in the city again. And I was intrigued about the idea of a documentary about a cuddle party. I started going around and asking people if they had ever heard of one. So many of them hadn't, and even though a lot of people couldn't imagine cuddling with strangers, they were fascinated by it and had tons of questions.
As a filmmaker, that showed me right there that this topic deserved a film. Not only because it invited immediate fascination, but there also were a lot of preconceived notions about what it would be like. And after I experienced it myself, I realized that I needed to show people exactly what it was.
Just as I began filming coverage around my home city of Birmingham, Alabama, I lost my corporate job.  It put me in a very dark and scared place, I had lost so much faith in humanity, as I had seen so much of the worst of it.
At that same time, I discovered something I hadn't heard about: A one-on-one snuggling business struggling to open up in Madison, Wisconsin. And over the course of a couple of days and making contacts with people there, it hit me that this film should be much bigger than what I had planned, which I originally thought was just going to be a short film about this cuddle party phenomenon.  So I packed up all my equipment, and hit the road, some 880 miles north, for Madison.
And with the growth of the project, I realized I needed more perspectives.  Even though I was unemployed, I believed SO much in the potential for this project, so I found a way to get airline tickets to travel to Boulder, Colorado, then to San Francisco, and finally up to New York.
I couldn't have done it with the support of so many. I successfully raised over $2000 with an IndieGoGo donation campaign to help with post production. The best tip to crowdfunding success? I messaged people individually one at a time. Sure, it took a lot of time to do, but it worked much better than a group mass email. And I talked up the film with my social network connections everywhere I could, where they have become so invested in it and can't wait to see it.
What I love most about the documentary process, and particularly on "Cuddle", was the process of discovery. I had no idea the film would reach the scale that it did, and I had no idea what kind of structure it would take. Even as I traveled to these locations, I had no idea what kind of footage I might get, especially since a large part of the film's success would be to actually see a cuddle party and witness cuddle sessions. I loved forming the structure of the film as I traveled and filmed.  And after meeting one person after another who was so dedicated to their mission of restoring human touch and offering it to those in need, it literally saved me. It showed me the humanity I had long known existed. It showed me a clearer path to what it is to be human.
When I was 18 years old and just out of high school, I wasn't confident enough and didn't try hard enough to go after the dreams I have had since I was 11 years old to become a filmmaker. This project and all these life changes have given me a second chance.
The best advice I can give is to believe in whatever film you're making 100%, and once you do, do whatever it takes to make it the best film it can be. And particularly in making a documentary, you never know what kind of personal transformation you might be in for by the time you get done … or what kind of film you may end up making. It makes documentaries one of the most enjoyable art forms there is.
---
About Jason O'Brien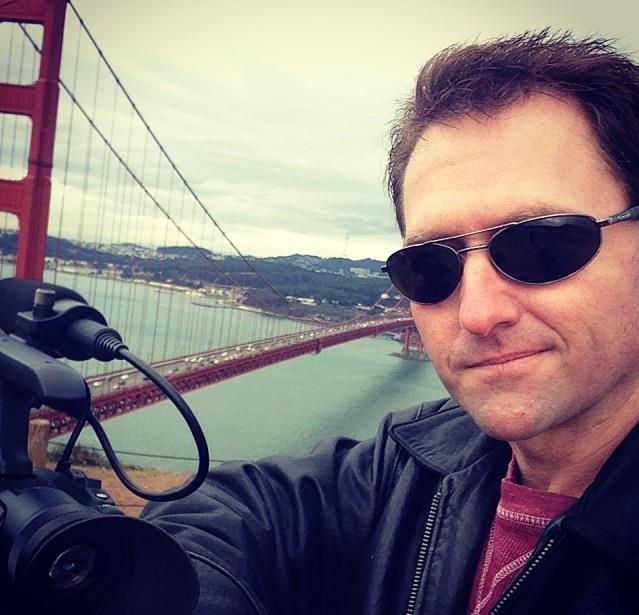 Jason O'Brien is an independent director/producer/editor/writer based in Birmingham, Alabama who has been making movies actively since 2004. In addition to the documentary he discusses here, he has also made one feature film, another documentary, and three short films. He works with a variety of clients through his production company, Fast Lane Productions, www.flprods.com.
---
Let Jason know your thoughts on his article below.
Browse 150+ Documentary Ideas (and share your own idea!)
Join in and write your own filmmaking story!  It's easy to do.  How?  
Simply click here to return to Write An Article.
---
Filmmaking Tools Quick Links
---
---
Ready To Make Your Dream Documentary?
Sign up for our exclusive 7-day crash course and learn step-by-step how to make a documentary from idea to completed movie!