How To Make a Documentary:
"The Making of a Documentary"
Watch and learn from a documentary crew 
that travels to Rwanda

If you want to learn how to make a documentary, there is no substitute for jumping right in and learning as you go.
We came across a fantastic documentary video series by Zacuto Films that goes behind-the-scenes to document the making of a documentary called "Rising From Ashes", a film about Rwanda's first national cycling team.
The "documentary about a documentary" follows Director T.C. Johnstone, Producer Greg Kwedar and their entire film crew to Rwanda for the final 18-days of shooting of a five year project.
Trailer
BTS (Behind The Scenes) Webisode 1
"Hit The Ground Running"
How To Make a Documentary
10 Lessons Learned In The Trenches Making Documentaries

By T.C. Johnstone
Make a plan, but always be prepared to modify as you go.


Schedule in some time to just "hang around" at the scene where you're shooting. The idea is to get the locals bored with you so that you can capture a more "natural" setting.


Work with a good team who are fast on their feet.


Have plenty of battery back-up.


Consider how the weather may affect your equipment.


Build trust with the community you are filming.


Make sure the background "noise" during the interviews matches the content (You don't want children laughing in background if someone is talking about genocide).


Get great audio.


Be safe. No shot is worth losing your life over.


Think about how you're going to promote your movie when it's finished and plan in advance any visuals that you may need.


---
How To Make A Documentary
Making documentaries requires a good mix of creativity, courage, persistence and problem solving.
For anyone who has produced and finished a film, there is a great sense of pride when the project is done because everyone on the team knows the seemingly insurmountable challenges at each step of the process.
Click here for a complete step-by-step guide to making documentaries.
---
Other Articles You May Enjoy
---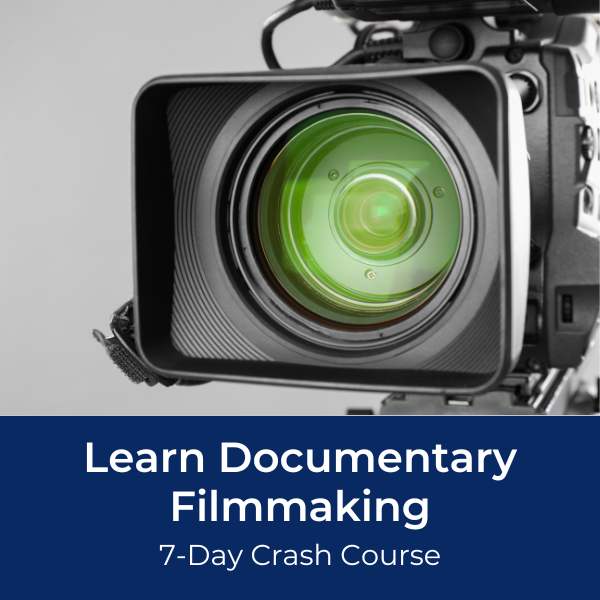 Ready To Make Your Dream Documentary?
Sign up for our exclusive 7-day crash course and learn step-by-step how to make a documentary from idea to completed movie!